The new Elan GT6 by Elan Yachts arrives and upsets the market

The Elan GT6, the new flagship of Elan Yachts, comes from the joint co-operation of three important actors. In addition to the historic collaboration with Humphreys Yacht Design, indeed, the new creature results from the contribution of the well-known Studio F. A. Porsche.
Established in 1972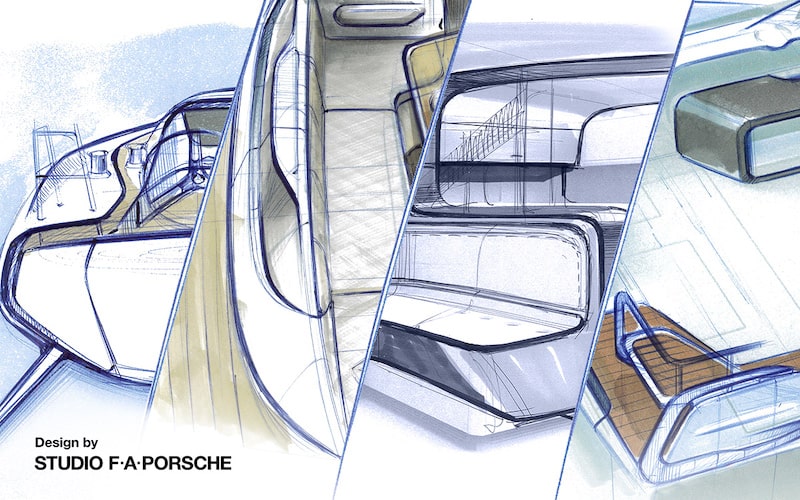 by Ferdinand Alexander Porsche, the creator of the first Porsche 911, the Studio F.A. Porsche has stood out over years for its amazing creations which, in recent years, have even entered the sector of superyachts. The studio, in fact, has designed the Dynamiq Yachts GTT 115 and the Royal Falcon RFF 135, which are two futuristic boats fitted with a very unconventional design.
Design innovation is exactly the driving force underlying the development of the new flagship which, with a length of 49 feet (15.2 meters), is the natural evolution of the Elan GT5, a very successful model which was also the forerunner of Elan Yachts "crossovers".
With the new Elan GT6, we are about to witness the birth of a series of sailboats which, comfortable and performing, are designed both for long-range cruising and to be very impressive with their unique design. The first sailboat of its class to use a flush deck, the new Elan GT6 is characterized by an elegant and intriguing silhouette.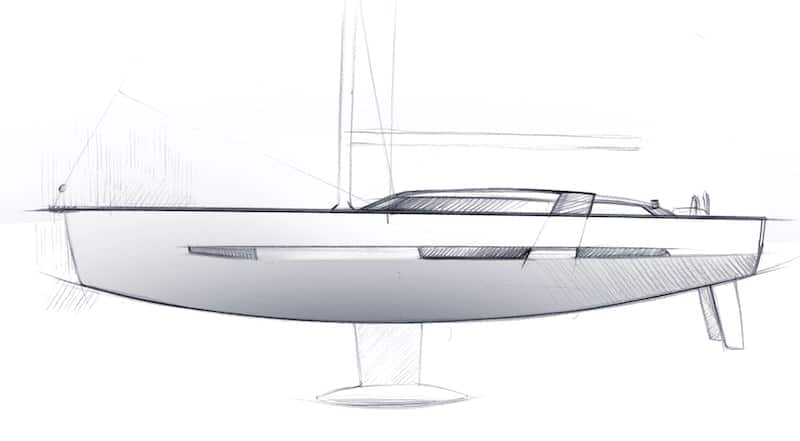 For this sailing yacht, Humphreys has designed a new performing hull and an innovative sail plan in order to best embody the luxurious and exclusive spirit of the "Grand Tourer", which is a distinctive feature of the Elan Yachts GT range.
" Our new powerful flagship offers all the benefits of Elan quality, of Humphreys performance and the ingenious design of Studio F.A. Porsche at the same time" ,
Marko Škrbin, Director of Elan's Marine Division says,
" The new Elan GT6 will make you sail further and faster, in maximum comfort, and get your destinations with style".
" The idea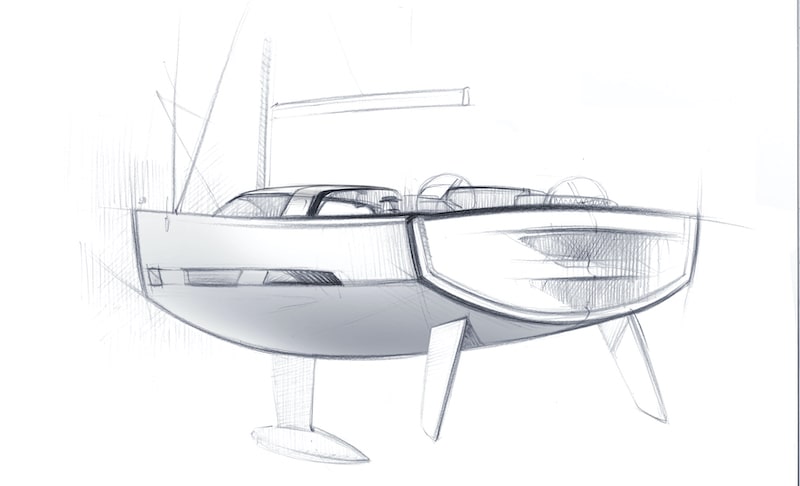 behind the birth of the new Elan Yachts GT6 is to create a modern and unique sailing experience which can combine nature and technology while sailing on the high seas".

the spokesman ofStudio F. A. Porsche says.
" The interior design perfectly combines minimalism and dynamism. The result is a stunning sailboat equipped with a stern featuring sculpted volumes inspired by the aerodynamic elements you can find in sports cars".
The new Elan Yachts GT6 is currently under construction. To obtain further details is impossible, due to the secrecy under which the project was developed. For more information, we need to wait for the Dusseldorf Boat Show, which will take place next January.
The launch of the first units is scheduled to take place next spring and we have already booked a sea trial.
Elan, d.o.o. (www.elan-yachts.com)
Begunje 1,
4275 Begunje na Gorenjskem, Slovenia