Two important appointments are coming for Fiart. The Neapolitan shipyard, in fact, will participate for the first time in the overseas international boat shows.
In collaboration with the exclusive importer for the USA Yacht Creator, Fiart will participate for the first time in the Miami International Boat Show, from February 15-19, and the Palm Beach Boat Show in late March.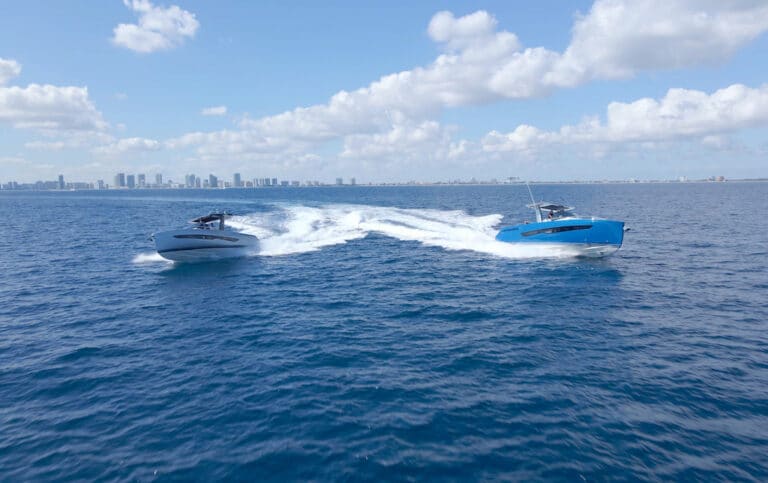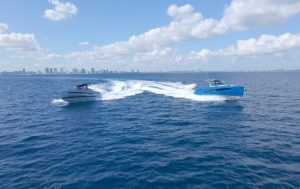 At this year's MIBS, the shipyard will present to the US public two of its most popular models in the walkaround range, the Seawalker 35 and the Seawalker 43. The models will be on display at the booth Herald Plaza – North Dock – Slips 15 & 16, where visitors will also admire the 43-foot flagship of the walkaround range.
The latter is a highly successful boat in the Mediterranean: 14 m long by 4 wide, it is an extremely versatile boat, ideal for those looking great comfort, dynamism and high performance aboard. Offered in six different configurations in terms of engines, it can accommodate up to 12 people without giving up speed and excitement when cruising.
The Seawalker 43 is the clearest example of a fast and luxurious cruiser, designed for day trips but also able to fully meet the needs of long-range cruising, providing comfortable and spacious spaces not only outside, but also below deck. Equipped with a large sleeping area and a bathroom with a separate shower, the 43-foot flagship gives its guests the feeling of being aboard a much larger vessel, thanks to the elegant finishes and comfortable spaces typical of boats in larger segments.
The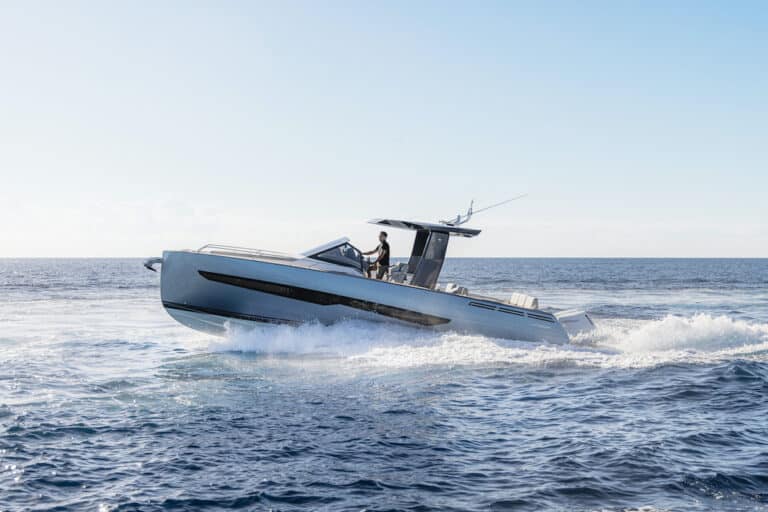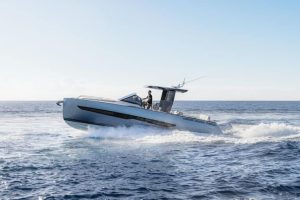 Miami International Boat Show will also be the stage to exhibit the smallest model of the range: the Seawalker 35. Fiart's latest addition is a 10-meter long, maneuverable, fast and fun boat that can accommodate up to 10 people. Offered in two engine versions, inboard or outboard, this model is also able to offer great comfort and luxury to its guests, including in the sleeping area and amenities. Outside there are many convivial spaces with sundecks, tables, sofas and a fully equipped galley that will meet all needs.
As mentioned above, from March 23 to 36, the Seawalker 43- and 35-foot models will also be on display at the Palm Beach Boat Show, one of the main American trade fairs dedicated to luxury boating.
The year that has just begun already brings important satisfaction to Fiart, which is entering an overseas context for the first time and landing with great enthusiasm in the American market:
"The Miami International Boat Show and the Palm Beach Boat Show are showcases of primary importance for Made in Italy boating, points of reference for the international players in the sector. We are proud to present our boats overseas."said Fiart CEO Giancarlo di Luggo"We have been looking for a strong partner for some time, who shares our vision, our values and our passion, I am thrilled to say that not only we have found it, but our collaboration, in a short time, has already paid off, confirming that we have made the right choice. For Fiart, the collaboration with Yacht Creators represents a further step in our company's internationalization strategy and lays the foundations for acquiring further markets."
This article is also available in:

German