The French Grand Large Yachting group has acquired the Marsaudon Composites shipyard, a well-known manufacturer of high-performance catamarans based in Lorient. The takeover includes the ORC brand, under which the Marsaudon Composites shipyard produces its catamarans that are sold and appreciated worldwide. The news was announced by the Lorient Commercial Court at the Cannes Yachting Festival 2023, held from 12 to 17 September.
Grand Large Yachting already owns some iconic boat brands, namely Allures, Garcia, Gunboat, Outremer and RM. With this acquisition, the French group is completing its range of grand cruising yachts: whether for small or large cruises, ORC catamarans (acronym for Ocean Rider Catamarans) offer a sailing experience that complements that of the other brands in the Grand Large Yachting group. In addition to this, these catamarans are highly renowned for their performance and build quality.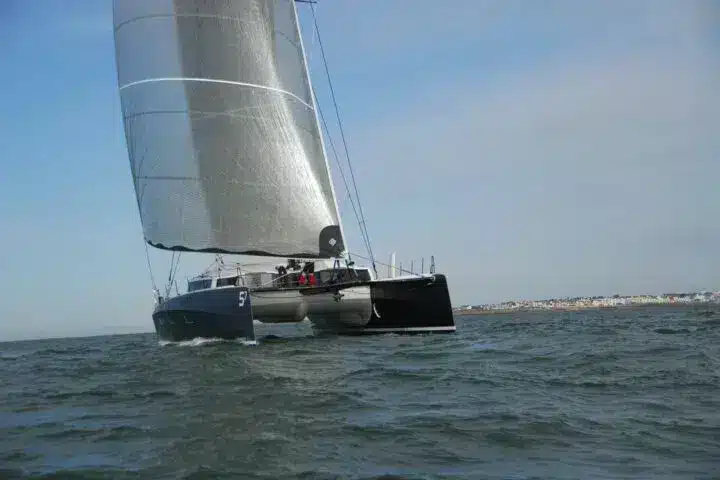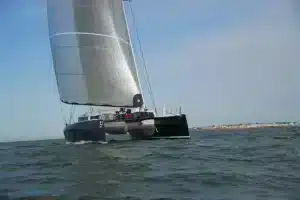 " This new acquisition will combine Marsaudon Composites' cutting-edge know-how with the expertise of the Grand Large Yachting group, the world leader in the ocean cruising market", says a note from the Grand Large Yachting group. Very pleased is Xavier Desmarest, director of the group: "We're delighted to welcome current and future owners of ORC catamarans into our sailing community. We'll be starting work today with all the teams to relaunch the brand and begin writing a new chapter together!".
The takeover of Marsaudon Composites includes the acquisition of the shipyard's entire team, numbering some 65 people.
About Marsaudon Composites
Founded in 1999, Marsaudon Composites was first dedicated to the manufacture of models and moulds, then to the manufacture of composite parts, developing recognized expertise in the process of infusion of very large pieces. On the strength of this experience, Marsaudon Composites was quickly entrusted with the construction of multihulls for both yachting and competition. Since 2014, it has been developing and marketing its own line of sailing catamarans under the ORC brand, designed as fast sailing yachts for yachting and racing purposes.
About Grand Large Yachting
Founded in 2003, Grand Large Yachting has five sailboat brands (Allures, Outremer, Garcia, Gunboat and RM) and two companies specializing in owner services, making the group an international leader in grand cruising, as well as being renowned for the quality and reliability of its sailboats. Grand Large Yachting's mission is to enable everyone, experienced sailors or not, to make the dream of a small or large sailing voyage come true, respecting the oceans and providing safety, serenity and support to the owner at every stage of the project. Grand Large Yachting offers a range of training services ashore and at sea and organizes a round-the-world rally in three years, the first edition of which is launched in 2021.
This article is also available in:

German

Portuguese (Brazil)