MZ Electronic – Italwinch by ORVEA unveils its new chain counters with extra ergonomics and new features

For the 2021/22 season,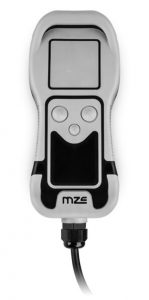 MZ Electronic Italwinch by ORVEA has many surprises in store, starting with the new chain counters that "represent a restyling of the previous models not only from an aesthetic point of view", explains Vittorio Roncato, Sales Manager for Italy at MZ Electronic – " they are larger, therefore more ergonomic and technologically advanced".
In detail, the HC200 model will replace the EV200, a basic chain counter that has been very successful up to now and therefore needed updating to increase its potential. The HC200 (170 x 80 x 50 mm) has 2 controls, with a supply voltage of 10…30V DC/AC. It has an IP67 degree of protection and is equipped with a 3-pole cable that can be extended up to 4 metres.
HC300 (170x80x50 mm), instead, will replace the EV200 model. Compared to the HC200, it has an extra control and a 4-pole cable. Both HC200 and HC300 have just been added to the catalogue.
The big news is WHC040, the successor of the EV040 and due out in the next few days. It is a chain counter of considerable size ( (170 x 80 x 50 mm) and features a monochrome LCD display with backlighting that is larger than the previous model and therefore clearer to read (128 x 128 pixels) and with indications translated into 5 languages. It is completely watertight to avoid water infiltration and has an internal lithium-ion battery that can be recharged wirelessly (charger included).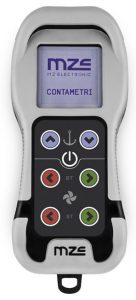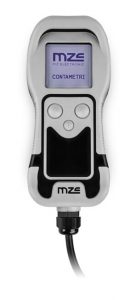 The main innovation of the WHC040 is the ability to control a winch and 2 thrusters via 6 channels. Other functions include automatic descent, ascent alarm, keypad lock to prevent accidental operation, chain speed display and trolling mode.
The latest novelty is the HC020, which is already on the market and has replaced the EV020. It is a chain counter equipped with a 6-pole cable.
All chain counters are shockproof thanks to protective seals that will not compromise the screen in the event of a drop.
"Our constant is constantly growing and wants to be keep up with the times – says Vittorio Roncato – Competition is high and we want to stay on the market with fresh, innovative and continuously updated products to meet the needs of our customers who are demanding more and more technological models.
MZ Electronic-Italwinch by ORVEA will present the new collection of chain counters at the next autumn boat shows (Cannes Yachting Festival, Genova Boat Show, Monaco Boat Show and METS TRADE Show in Amsterdam) which will also be the occasion to unveil another great novelty. Stay tuned.
MZ Electronic-Italwinch by ORVEA: from the first accessories in the late 1940s to the recent acquisition of Progetto Elica
ORVEA was born in 1947 as a manufacturer of nautical equipment. MZ Electronic was founded in 1993 as a manufacturer of electronic devices. MZ Electronic started to collaborate with ORVEA in 2008, creating the brand Italwinch and starting to produce the first range of winches for boats up to 16 meters in length.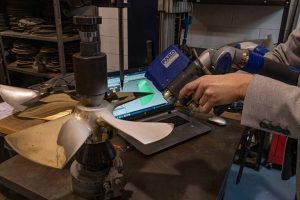 The collaboration became closer and closer and the growing demand for products for larger boats led MZ Electronic to acquire ORVEA in 2011, thus starting the Italwinch by ORVEA project.
In late 2020, MZ Electronic-Italwinch by ORVEA, which in the meantime had become the Italian distributor for Craftsman Marine bow thrusters, entered the propulsion segment through the acquisition of Progetto Elica, born from the experience of SBM, a historic and prestigious nautical company operating since 1963.
Among the shipyards that had chosen SBM, some of the most famous were Ferretti, Azimut-Benetti and Aprea, but also the fleets of the Italian Financial Police and Carabinieri.
" The idea was to broaden our product range; now, with Progetto Elica, we can expand our offer by providing a totally customised commercial service," says Alessandro Fossati, managing director of MZ Electronic. A brand destined to expand in the name of tradition and innovation.
(Below left, Vittorio Roncato, MZ Electronic Sales Manager for Italy; below right, Alessandro Fossati, CEO of MZ Electronic (met at the 60th Genoa International Boat Show).