At the recently held METSTRADE in Amsterdam, Polytechno Engineering presented its innovative Secure 4 Sea platform, a sole interlocutor for safety & security on board. 
Making its debut at METS Amsterdam, the Italian company Polytechno Engineering exhibited for the first time at the largest marine accessories exhibition.
With a 30-year history in the safety and security sector, Polytechno Engineering has been in the boating market for ten years, specializing in this type of product. Their flagship product is definitely the AERPRO™® Aerosol system, a condensed aerosol extinguishing system with potassium carbonate salts, which is the most effective and efficient alternative to traditional extinguishing systems.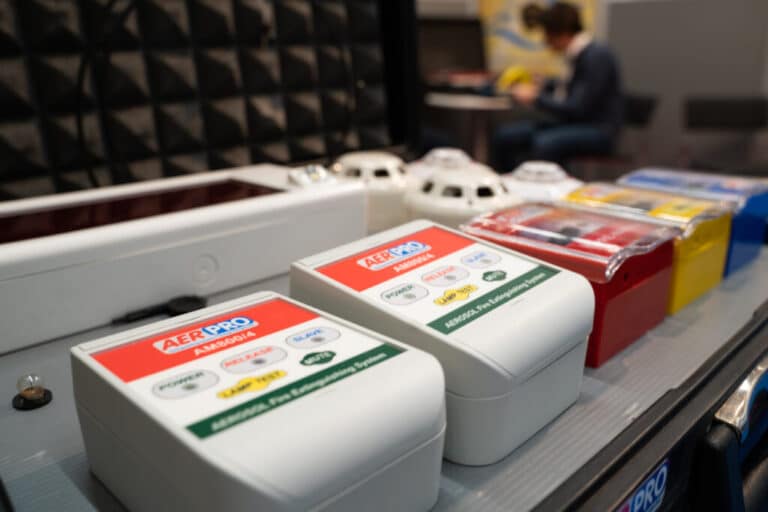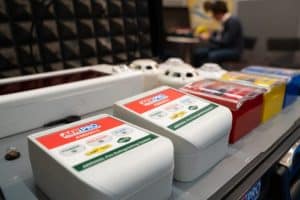 "This first participation was really interesting, we received requests for products, services, systems or even business development from different countries around the world," reports Alberto Palazzo, CEO of the company.
"This is the first time we are on an international stage like this, we decided to exhibit and launch our Secure 4 Sea platform, which is a development and consulting platform for onboard security."
This is, in fact, Polytechno Engineering's big first: the possibility for a construction and refitting shipyard to have a single partner to take care of safety & security on board.
Secure 4 Sea technicians carry out an in-depth analysis of the needs of owners, shipyards, and ships, and then recommend the best bespoke solution according to individual requirements. At a later stage Polytechno Engineering can also offer direct sales, although with no obligation; the main goal is to introduce innovative systems to boatyards and owners.
The company,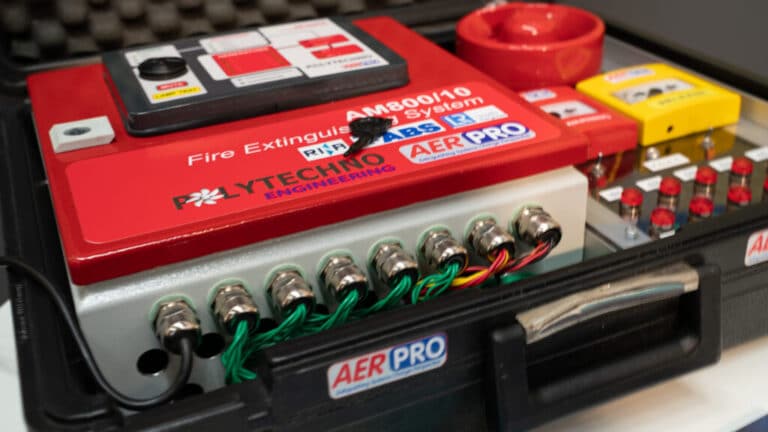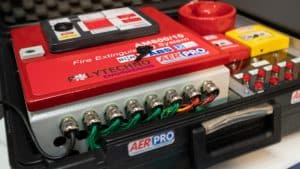 market leader for safety systems for boats over 24 metres, has also developed systems for much smaller boats, thus extending the market segment over the years.
Customers mainly come from Italy and Italian shipyards such as: OVERMARINE, PALUMBO, TANKOA, LUSBEN, CRN, WIDER, ITALIAN SEA GROUP, CODECASA, CANADOS, CANTIERI DI PISA, SOLARIS, ITACATAMARANS and many others.
With the new Secure 4 Sea project and thanks to agreements with manufacturers and installers of consolidated experience and professionalism, Polytechno Engineering will be able to supply, install and maintain any type of extinguishing agent in addition to Aerosol AERPRO™®: Water Mist, Novec, gas, foam, traditional and latest generation detection systems.
Participation in trade fairs will be a fundamental step for growth and commercial development, as Alberto Palazzo also states:
"We are very satisfied from a commercial and communication point of view with this METS, we will definitely be here next year too. There are many goals for the future: the best boat we have made is the one we still have to make. We have worked hard over these years and achieved a lot. There are many plans for the future. Today, however, we are taking a break, an international experience, a gift, the present, and this beautiful exhibition."