Princess R35 : foils and carbon to run safely at 50 knots
7 are the new models launched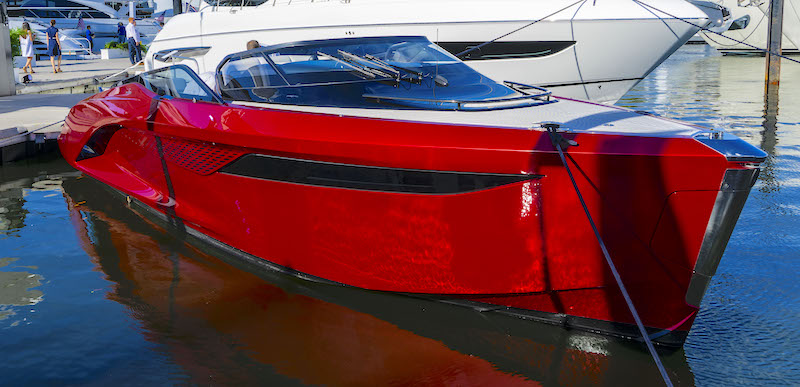 by Princess Yachts in 2018. A titanic engineering effort that, if considered together with the equally numerous upcoming entries, unquestionably shows how the Plymouth-based shipyard is stepping on the gas.
But if there is a symbol that can actually embody the boost given to the iconic English brand by Antony Sheriff over the last two years, this is certainly the new Princess R35.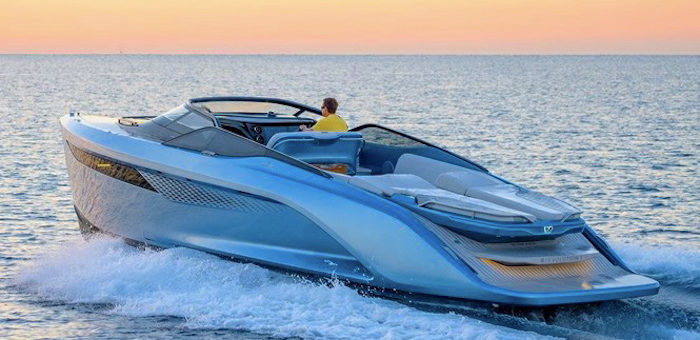 Perfect synthesis of design, technology and innovation, the R35 is a boat of shameless beauty that certainly does not go unnoticed, even in the multitude of large luxury yachts that surround her at Fort Lauderdale International Boat Show.
Charm, performance and technology are part of a tremendously sexy combination that attracts even those who, like me, are used to see a lot of yachts. Indeed, we didn't resist and we climbed on board to find out more details about this boat.
Princess R35: how she's made
Design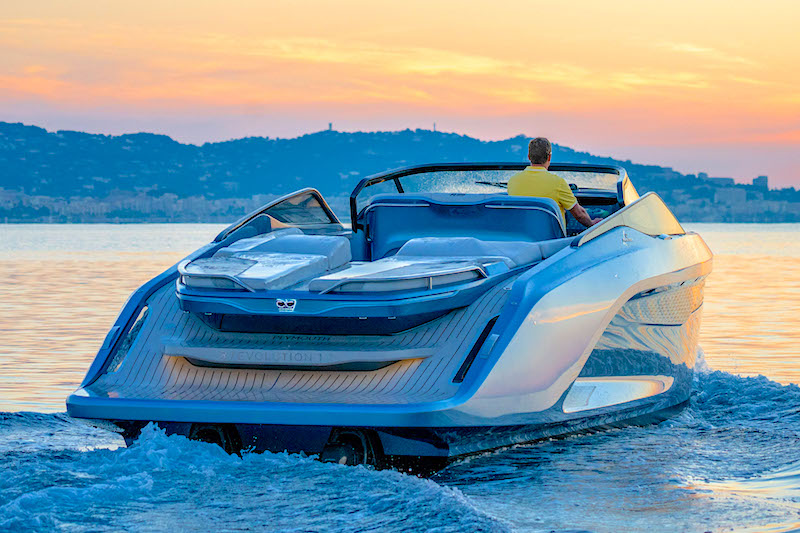 It was Pininfarina's hands to model those lines that other than being damn beautiful, are so unique that they don't look like anyone else . Sinuous curves emerge from the bow and run along sides until the stern in a play where shape and function merge together and create details that enhance a design that is also capable of being concrete, useful and seaworthy.
One clear example of this can be found in the large air intake that cools the twin V8 430HP engines and that, masterfully linked to the transom, forms a whole together with it, creating a particular cantilever system that can simultaneously perform the function of bathing platform, entrance step and aft sunbathing . The result is a completely new perspective that takes us on board with unparalleled curb appeal.
Technology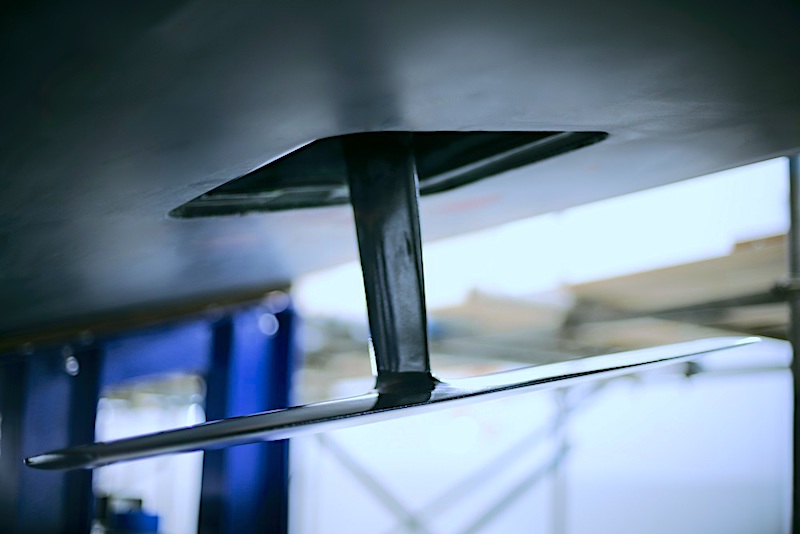 If design makes this yacht unique, engineering behind its construction is even more amazing. With the new R Class, Princess Yachts debuts a technology that it would be simplistic to consider as innovative. Relying on the collaboration with Ben Ainslie Racing Technologies, the shipyard has, in fact, developed a new system that revolutionizes the use of foils within the boating industry.
We're talking about the Princess Active Foil System that, born of the hands of those who adopt fluid dynamics as their own raison d'être, is designed not to lift the hull out of the water but to keep it immersed in, with the best possible trim.
Two carbon foils, positioned under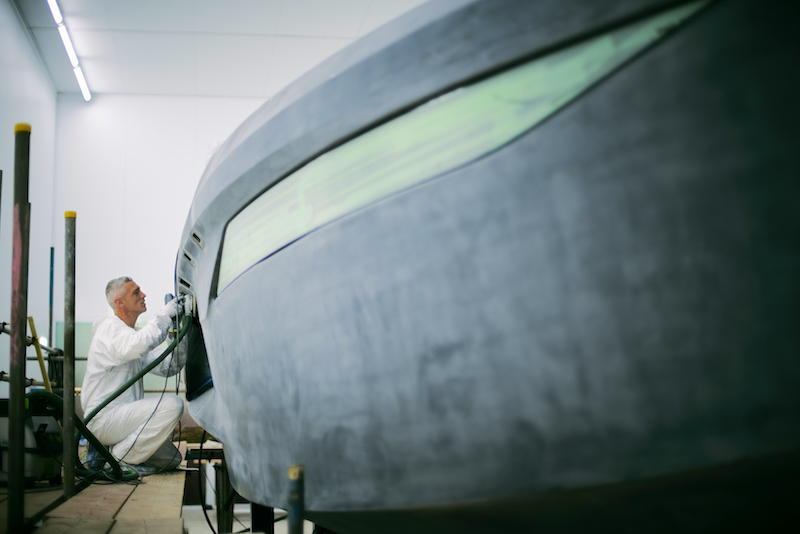 the hull, adjust independently of each other thanks to a control unit that, detecting rolling and pitching movements, calculates their position 100 times per second and adjusts it to give the Princess R35 the best possible stability as well as the lowest forward resistance.
According to the first data unveiled by the shipyard, drag is reduced by up to 30%, which inevitably results into improved performance and, of course, greater fuel efficiency.
But, above all, comfort and safety are the the main goals of this technology that, according to the shipyard, gives unusual driving emotions and unprecedented side stability. Three pre-programmed settings, specifically designed for sporty use, comfort and rough sea conditions, make the whole easy and efficient.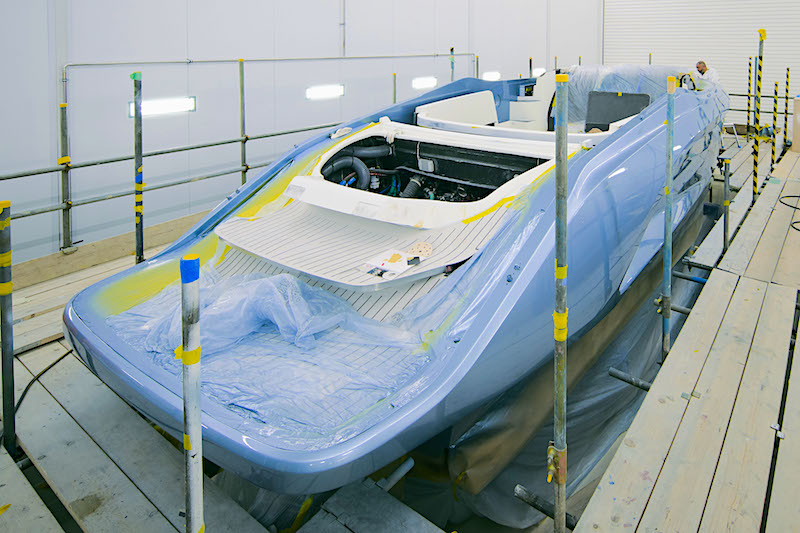 Equally noteworthy is the constructive work aimed at reducing weights and structural rigidity. The hull is 100% made of carbon and traditional (and heavy) gelcoat has been replaced by a special paint that, developed for this purpose, allows to save another 300 kilograms on the overall displacement.
The result is a yacht of just 4,600 kg that, thanks to the Active Foiling System, exploits all the 860 horsepower available, giving the Princess R35 a top speed of about 50 knots.
Interiors
The Princess R35 is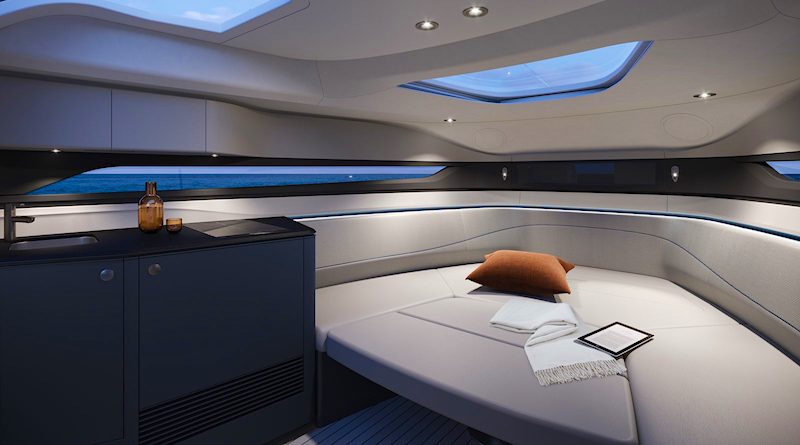 a pure open boat. Nevertheless, below deck, she accommodates a real mini-apartment . Separate bathroom, kitchenette and a large U-shaped sofa form a dinette where quality and attention to details are clearly visible and confirm the high level of this boat.
Lowering the table and transforming the sofa, you can enjoy the night version of this stunning yacht that houses a bed of unsuspected size along with a large walking surface where to stand, sheltered against elements.
Princess R35 : our conclusions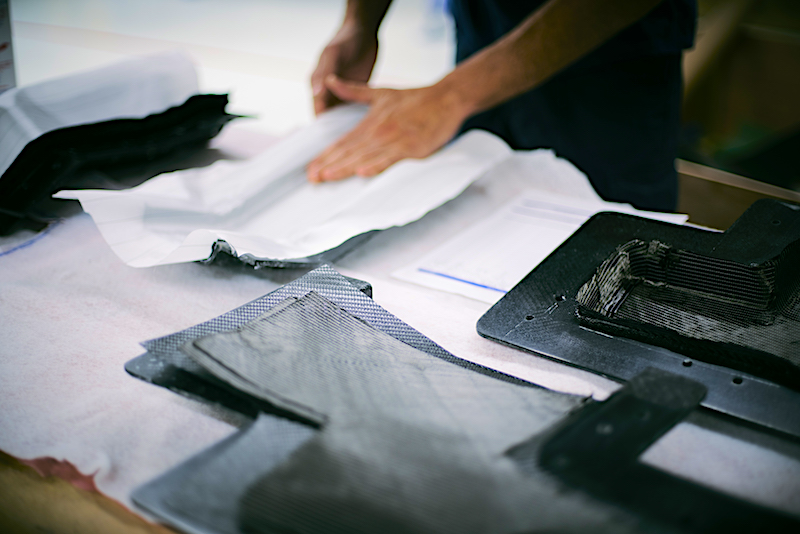 What Princess Yachts introduces with this yacht is a considerable step forward, at both technological and conceptual level. Moreover, it is easy to realize that this yacht, in addition to being the forefather of a new class, also encloses a technology that can be used on all the other boats of the fleet.
Maybe that's why when, during the press conference at FLIBS, I asked Antony Sherriff " Do you plan to use the Active Foling System on your bigger yachts?"  he couldn't contain a sly smile and answered with a very measured " Yes".
Antony's discretion is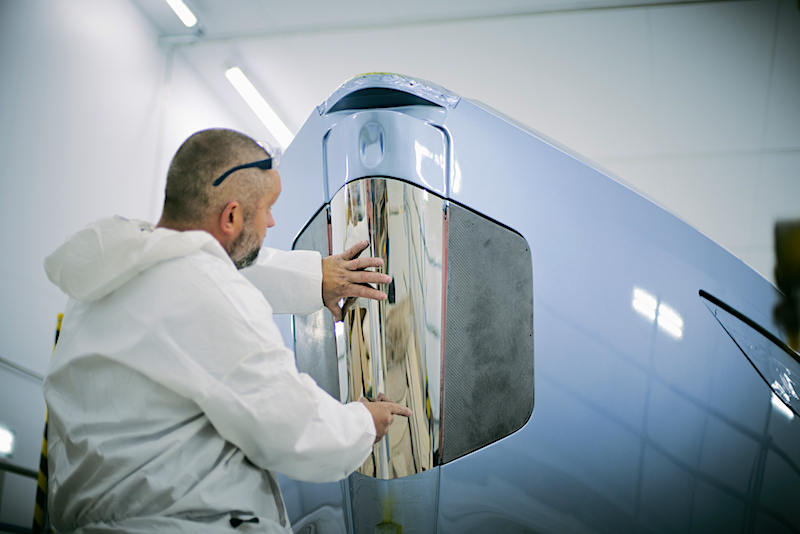 understandable since, if expectations will be really met, this technology will give Princess Yachts a significant competitive advantage within a market where innovation is not so easy.
However, lucubrations stop here because the Prince R35 is, first of all, a sexy appealing boat whose beauty is certainly not less important than innovation.
The only black mark for this boat lies in the fact that the shipyard hasn't invited us to test it yet, forcing us, with our distinctive professionalism, to opt for an extensive use of conditionals in this article.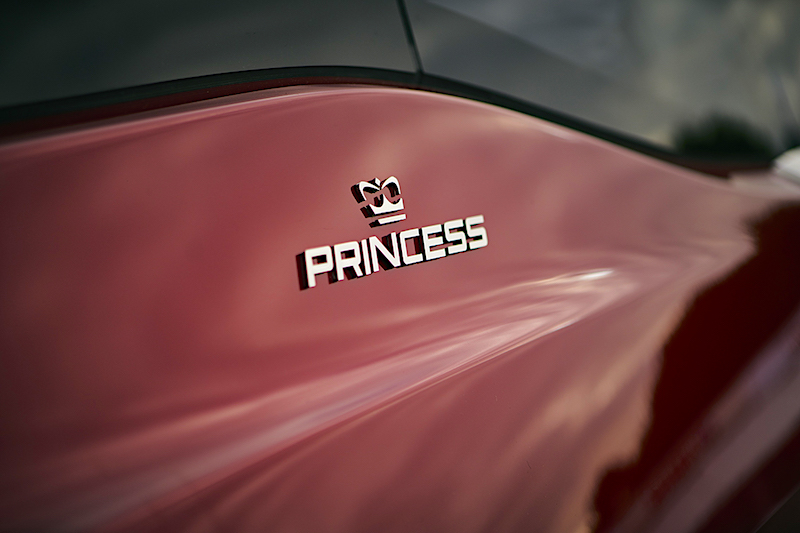 However, there's one thing we can tell you since we have verified it when we climbed on board, looked closely at details and saw the materials of this yacht.
Beyond technology and innovation, this boat is clearly a Princess Yacht and the care with which she has been built proves this beyond all reasonable doubt.
Princess R35 – Technical Specs
| | | |
| --- | --- | --- |
| Length Overall | 10.89 m | 35'9″ |
| Beam | 3.27 m | 10'8'' |
| Draft | 0.76 m | 2'6'' |
| Displacement (lightship) | 4.5 tons | 4.5 tons |
| Displacement (half load) | 5.9 tons | 5.9 tons |
| Fuel Capacity | 600 l | 132 gal |
| Water Capacity | 140 l | 31 gal |
| Engines | 2 x Volvo Petrol V8 430 HP | 2 x Volvo Petrol V8 430 HP |