Quick Marine Lighting : the video tells of the historic lighting range by Quick Spa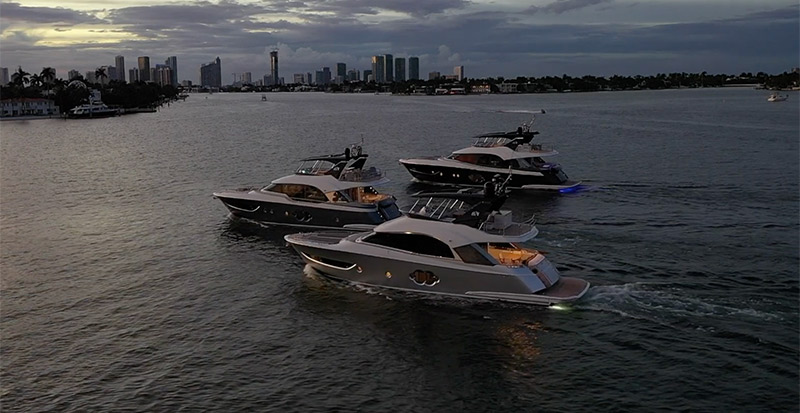 Quick Spa, international leader in the production of nautical equipment, launches a new video dedicated to its Quick Marine Lighting range.
The video describes Quick's historic lighting range that has been illuminating the seas all over the world for long time, becoming a valuable ally of many boat owners.
Starting from the in-house production up to the installation on the most prestigious boats, the video recalls Quick Marine Lighting portfolio in a particularly suggestive way with its indoor and outdoor products, from technical lighting such as spotlights, path lights and LED bars, to sophisticated design lights and underwater lights. A modern, functional, high-end and extremely elegant range.
When lighting, technology and design come together on board
The flagship product of the high-tech lighting range is Ondaled, an innovative product suitable to both light up and decorate, especially outdoor spaces considering its IP68 protection rate.
It's an highly flexible and waterproof bar in which the light is direct but spreads in a single line (Ondaled can be made in one piece up to over six meters in length), without seeing the light points.
The light source is made up by a LED strip especially studied for this type of product, which is sealed inside the flexible bar.
It is produced thanks to an exclusive process that drowns the LED strips in different layers of resins which, if on one hand protect the lights, on the other act as diffusers, ensuring perfectly uniform illumination both in color and in the irradiation of the light.
Elegant and convenient are the reading lights for cabins, in both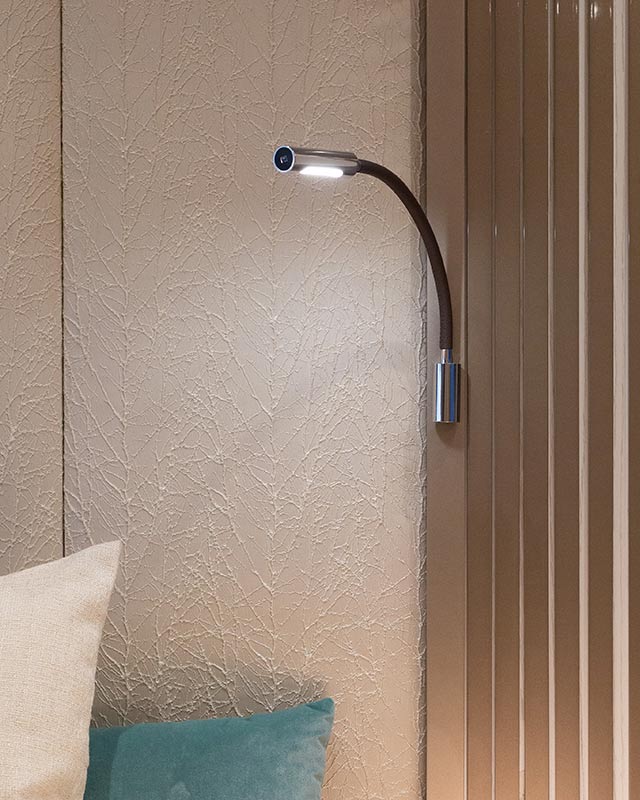 adjustable and flexible versions, which Quick offers in silicone finishes and with a very useful optional USB socket in the base to connect your devices. They are all equipped with LED lights in the warm white, cold white or natural white varieties.
Furthermore, to illuminate interiors, Quick also offers table and wall lamps with hand-stitched leather upholstery, very elegant but equally marine and resistant.
Platò wall lights are definitely essential, consisting of a lighting body and a decorative element with which it is possible to create exclusive solutions and installations.
The lamp body is made up by a stainless steel plate which can be covered with special materials, such as leather and wood, or by using the finish of a wall covering in combination with the wall surface.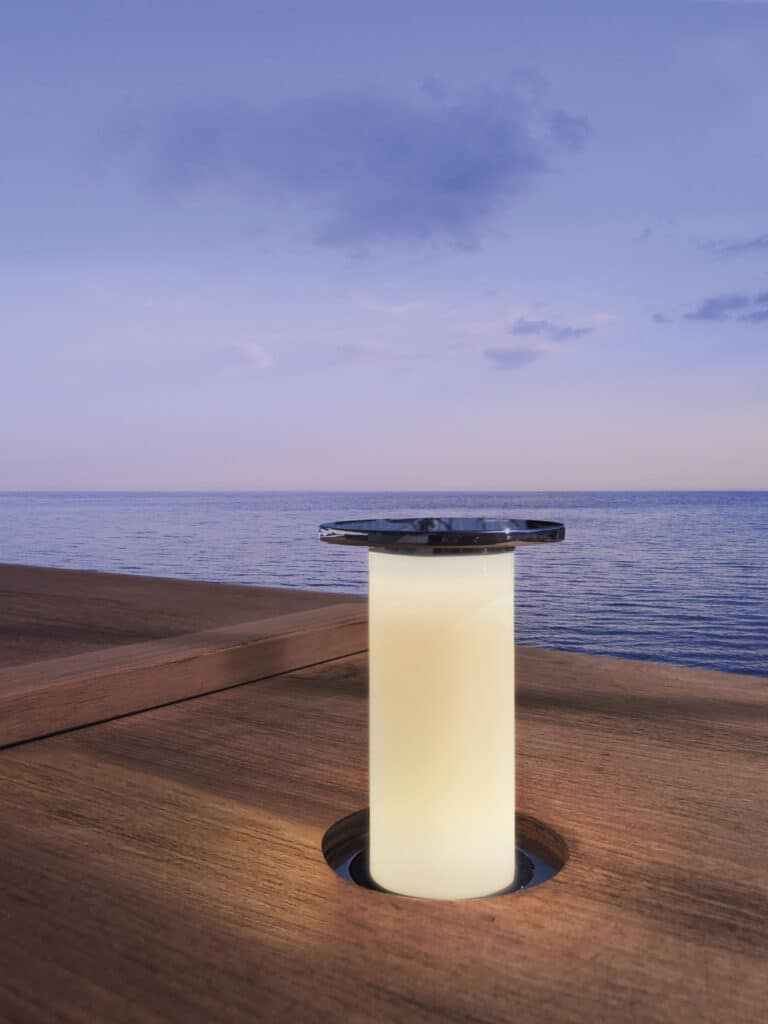 Quick Spa has also unveiled the new Elite Series along with an important restyling of some LED downlight lines such as XP FP and Secret Light in terms of design, revising them in a flat format.
This innovative reinterpretation provides a flush frame capable of harmonizing with the architecture, which therefore facilitates insertion into the ceiling but also into the furniture, such as tables or sofas.
A clear example of this comes from the restyled Secret Light, which is a retractable lamp: the new Quick model, the Secret FLAT, is a version that can be installed flush, with a modernized and increasingly elegant style. What is the effect obtained? An elegant continuity solution.
Every single component of Quick Marine Lighting range is produced in-house, by the inner workshop of the company. It is later carefully assembled and tested in the laboratory to check light quality, durability and power.
Quick Marine Lighting and not only: Quick's range is very wide
Quick Spa, international leader in the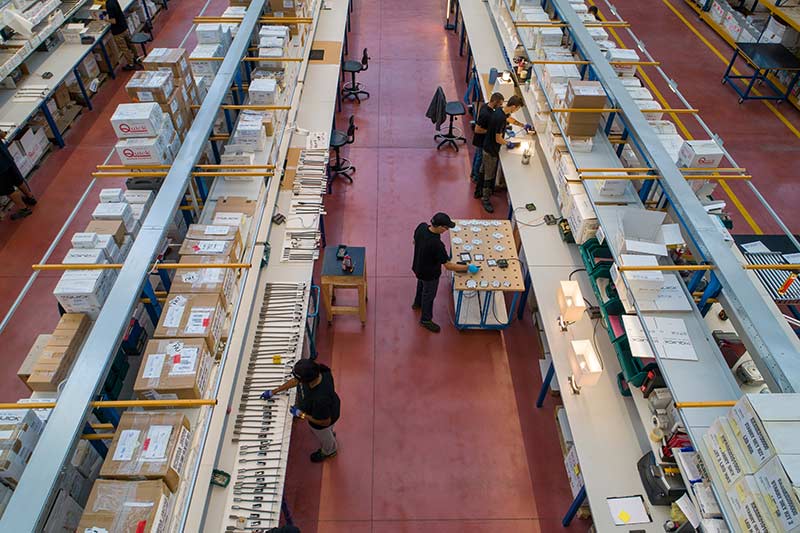 production of nautical equipment, designs, produces and engineeres all its products in the Italian headquarter in Ravenna.
In 2006 Quick Spa expanded its operation into the US with the launch of Quick USA, which sustains the sales and technical assistance in the American continent.

Quick Spa also operates in the English territory with Quick UK, founded in 2018 and with a strong growth in turnover (click here to read our article).
The wide Quick Spa's product porfolio includes gyro stabilizers, technical and decorative marine lighting solutions, windlasses and anchoring systems, battery chargers, propellers, maneuvering systems and boilers.
* All shots were taken before the Covid-19 health emergency period
Quick Spa
Via Piangipane 120/a
48124 Piangipane (RA) – Italy
www.quickitaly.com