With two renderings posted on social media, Ranieri International spoils its first 2022 novelties
The boat show season is approaching and, with the reopening of the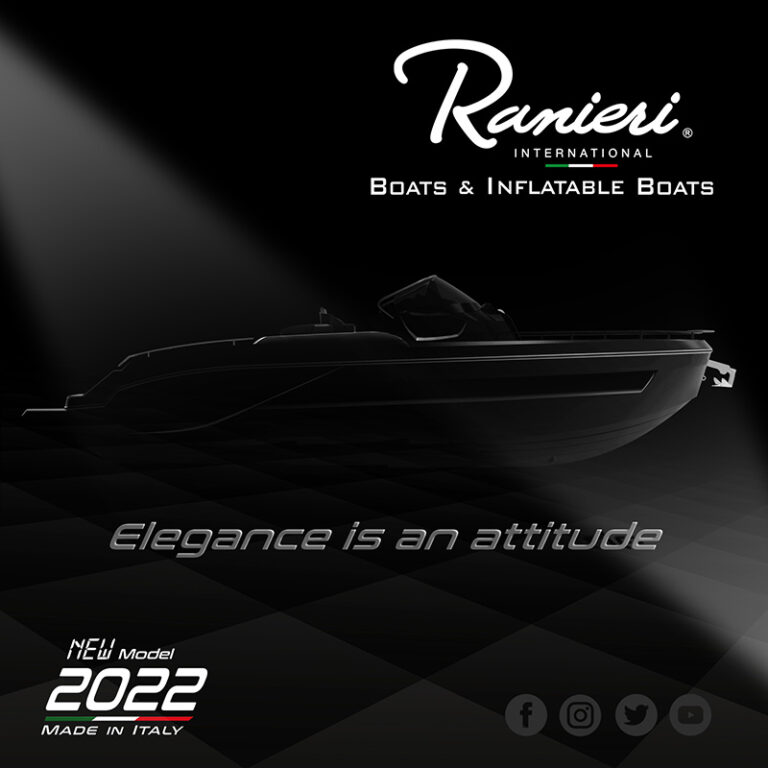 activities after a year of almost total blockage due to Covid-19 pandemic, the nautical events are finally back on the scene. The Soverato-based shipyard Ranieri International, much appreciated for its elegant, extra luxury and cutting-edge boats, will be on the most prestigious exhibition stages.
For this year too, the Italian brand has in store several novelties which will be added to the wide Ranieri range of RIBs and boats. However, regarding these new entries, the shipyard does not want to unveil anything, in order to feed the already high expectations of the fans.
Ranieri International 2022 novelties
The market launch for 2022 is already underway. Just take a look at the Ranieri International website or the official social pages (Facebook, Instagram and Twitter) and you will see that Ranieri is keen to arouse the curiosity of his followers with the release of the first two chiaroscuro images of a brand-new model that looks completely different from its predecessors. Furthermore, the claim "Elegance is an attitude" that appears in the two previews clearly suggests that this is a particularly refined and luxury model, in full Ranieri style.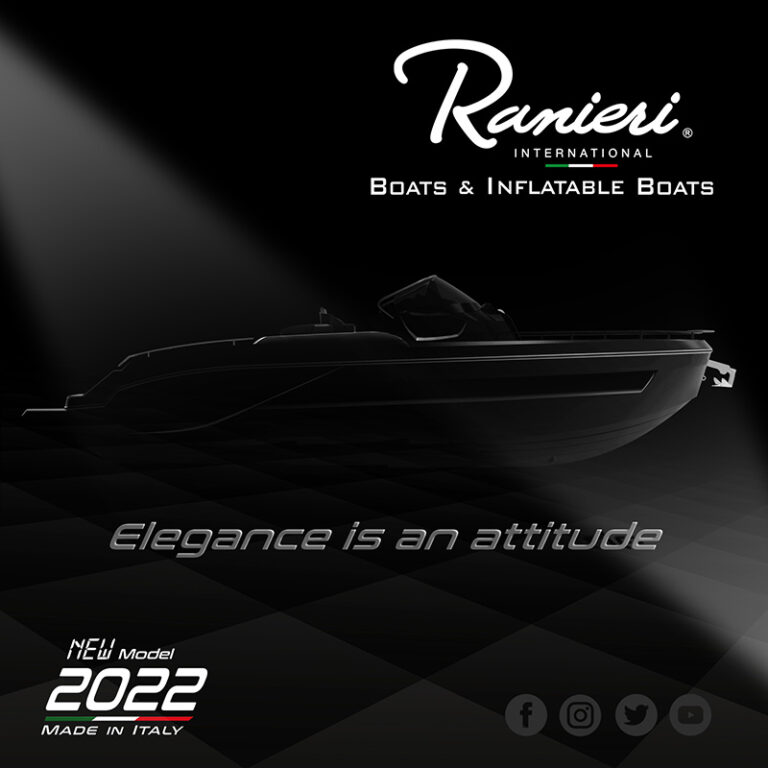 These renderings are a small spoiler of next year's Ranieri super novelties. They will be followed – the shipyard promises – by clear pictures that will be published on social networks in a few weeks: a sort of countdown towards the presentation in water of the new boat, which is just the first of several surprises at Ranieri's for next year.
Dwelling on the first novelty, which will be available from next autumn, the "mystery boat" – Ranieri reveals – belongs to the Boats division and will cover a "high" market segment thanks to its neat and modern design, its new highly efficient waterlines and, above all, the high level of finishes and components used.
"In line with the commercial strategy that has distinguished us until now, this year too, despite the great difficulties and the many uncertainties in which we have been operating for months, we will be the protagonists of the autumn boat shows thanks to the presentation of important novelties for the 2022 season", says Salvatore Ranieri, who does not unveil any details about the first model anticipated via social media or about the other "unreleased" models in the pipeline. Yes, because the Ranieri brothers always have some surprises in the pipeline. Aren't you curious to know more about Ranieri International 2022 novelties= We will keep you updated…
Click here to visit the page dedicated to Ranieri International morotyachts on our Virtual Boat Show
Click here to visit the page dedicated to Ranieri International RIBs on our Virtual Boat Show