Ranieri International continues its expansion in America with its presence at the Fort Lauderdale International Boat Show 2023
The expansion of Ranieri International continues unstoppable, and this year it is once again present at the world's largest and most important boat show: the Fort Lauderdale International Boat Show, which, for insiders, is more briefly called FLIBS.
The Italian shipyard has been exporting its image here for years now, through its selected dealers, capable also of providing proper after-sales assistance to the now numerous American customers.
Two boats were on display, the famous Cayman 27.0 Sport Touring, of which the new "Trophy" version was also presented at the Genoa Boat Show, and the popular Cayman 21 Sport, one of the Soverato-based shipyard's blockbusters.
Ranieri International Cayman 27.0 Sport Touring
The Cayman 27.0 Sport Touring is the flagship of the range of the same name and is distinguished by her smart space arrangement and fitting quality. At 8.60 meters long, the boat features a remarkable 3.20m beam, which results into excellent liveability. With engine options ranging from 250 to 500HP, this is a good option for both family cruising and adrenaline-pumping yachting.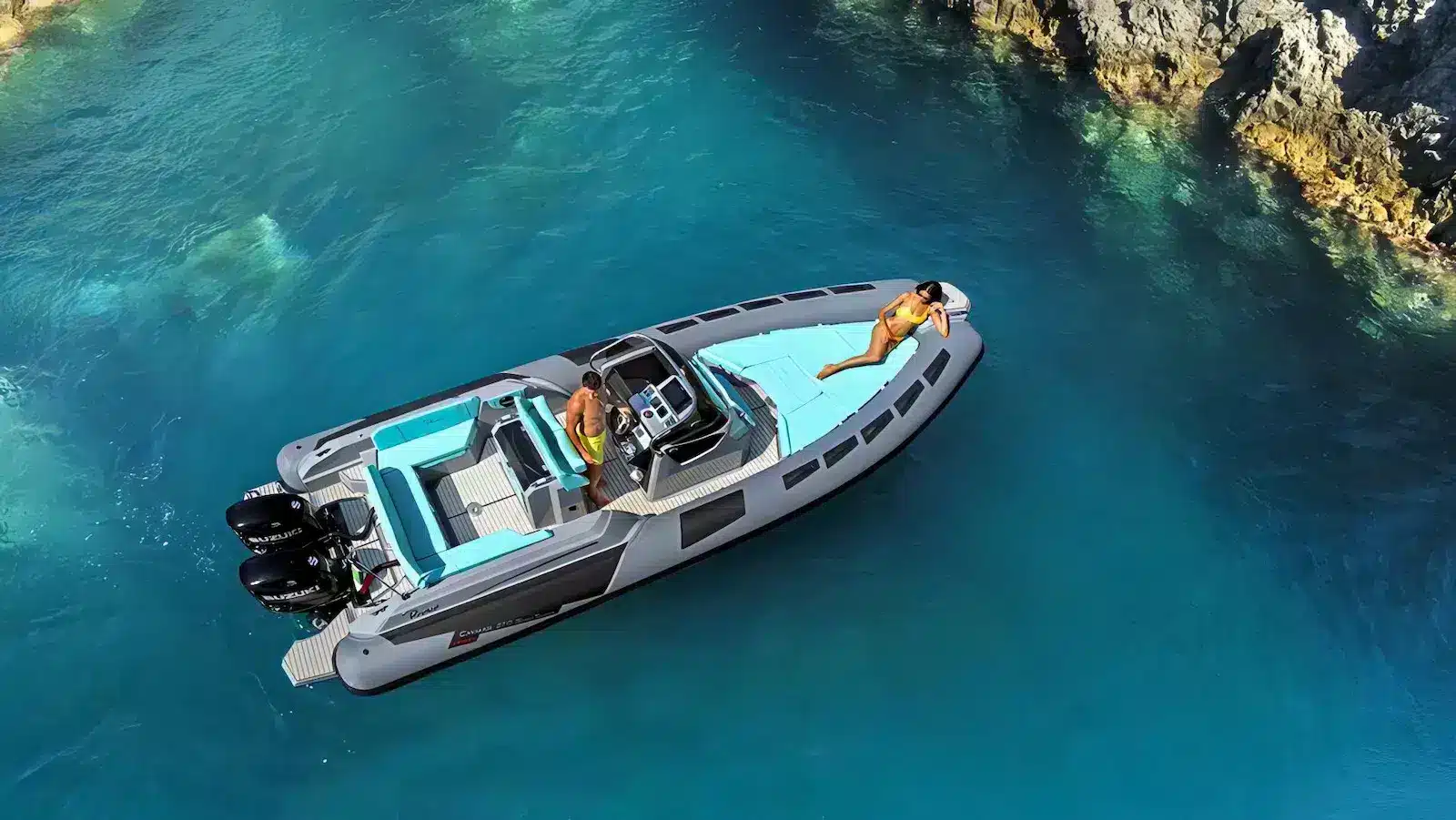 Cayman 21 Sport
Presented at this year's Boot Dusseldorf, the Ranieri Cayman 21.0 Sport has immediately won the public's approval by fitting overwhelmingly into this successful range that has four models ranging from 19 to 26 feet.
The "numbers" of this Ranieri International inflatable are remarkable: six and a half meters in length, a maximum beam of more than two and a half meters, a 60-centimeter diameter tubular and a capacity of as many as 14 passengers, features that make it the ideal choice for those who want to enter the front door of this market segment with a boat of absolute prominence. Powered by up to 150 horsepower, it is also available for the Italian market in a version that can be driven without a license.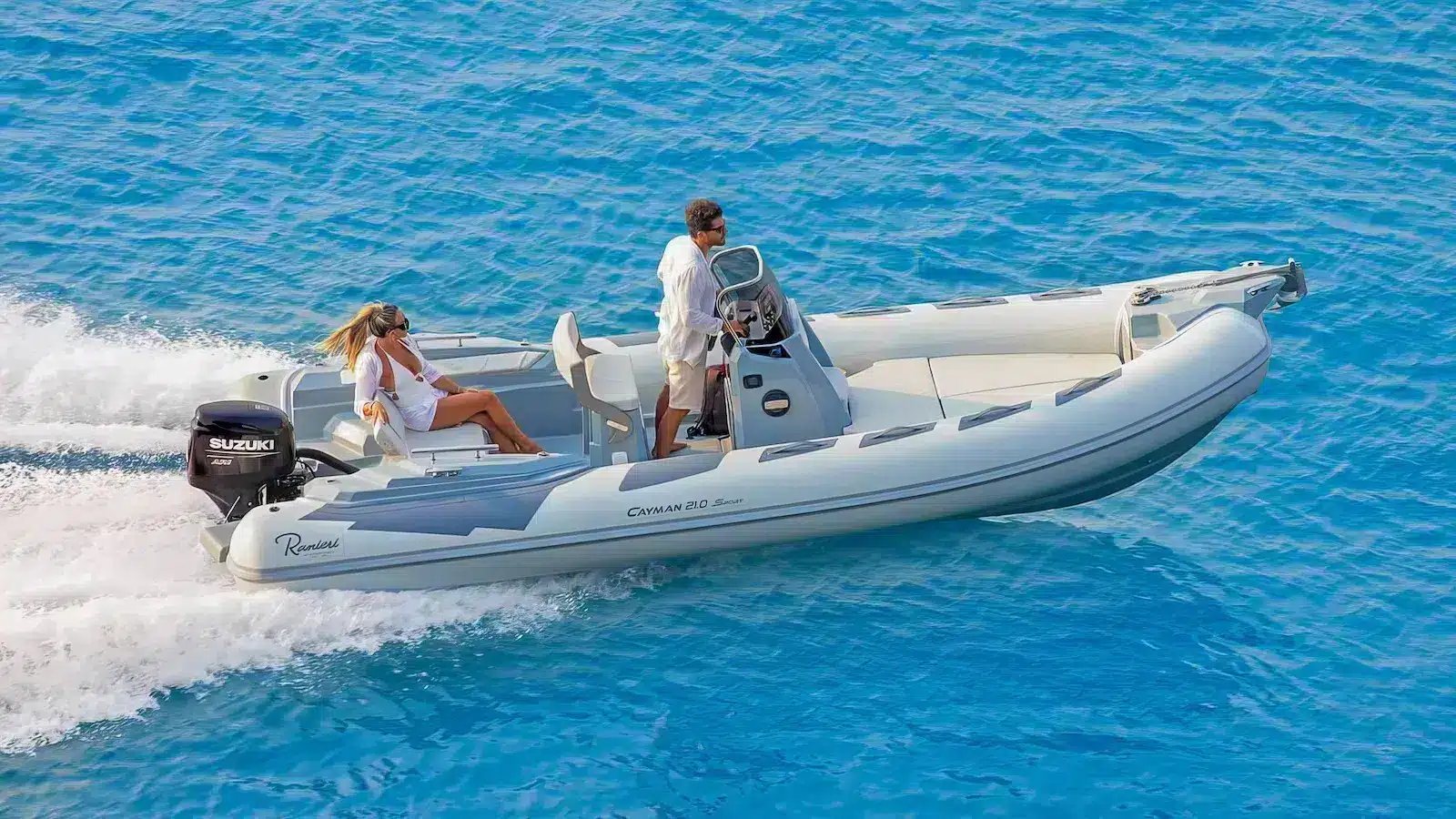 Fort Lauderdale International Boat Show
The Fort Lauderdale International Boat Show is a highly anticipated international event for enthusiasts from around the world. More than 1,500 boats and more than 1,200 exhibitors from 52 countries are present at FLIBS. Attendance at the event is simply amazing and far exceeds the 100,000 visitors threshold. The Fort Lauderdale International Boat Show is a prestigious showcase for Ranieri International, which, by now, is an increasingly prominent presence on this scene.