The International Yachting Media moves into another gear and sets off to conquer Germany by launching German editions of two of its most popular magazines: YACHTING NEWS and SUPERYACHTS. This brings to 12 the total number of editions that the leader in digital yachting information publishes: a real record for this sector.
"With 6 magazines and 12 language editions, The International Yachting Media is today certainly the most widely read yachting publisher in the world," says Luca D'Ambrosio, CEO of the publishing house. "The two new German editions add to what was already a unique digital news broadcasting system, which allows our articles to be read, in their own language, by owners and captains in every corner of the globe".
This operation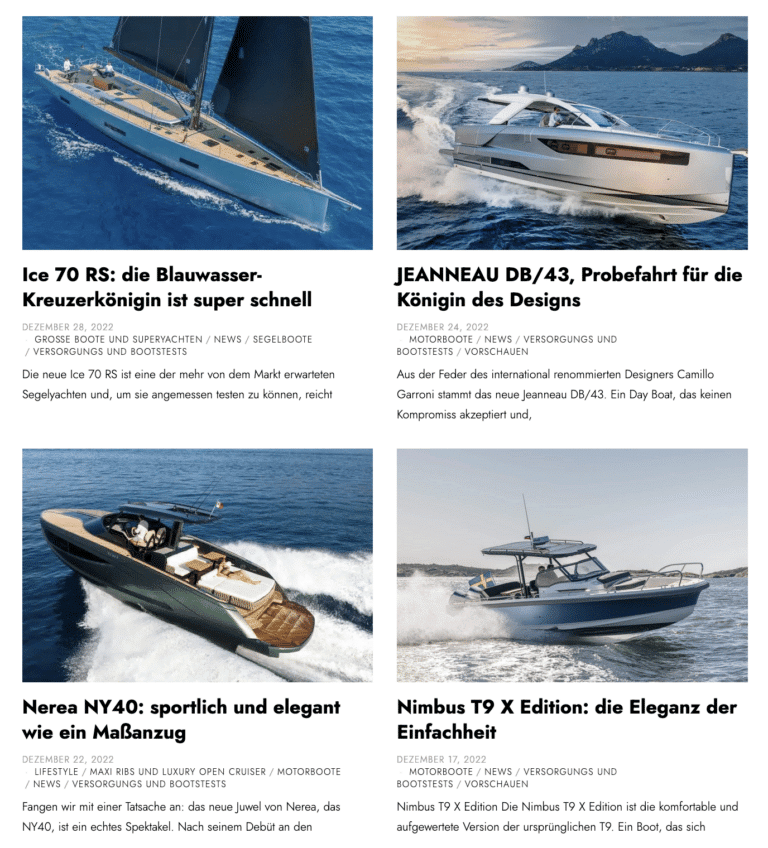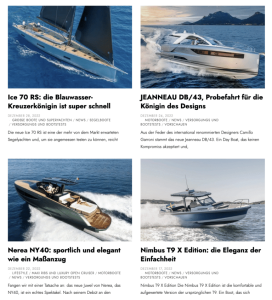 is clearly aimed at making the presence of the publishing group even more widespread, which currently publishes 6 magazines in 12 independent international editions:
This is a further investment for this publishing group that aims to be the world reference in online yachting and which, since its foundation in 2014, has grown exponentially thanks to its capacity for innovation and its desire to project itself into the future.
Two clear examples of this are the Boating News App, downloadable free of charge from the Apple and Android stores, which allows users to read all of The International Yachting Media group's magazines, and Yachting Metaverse, which, presented at the Genoa International Boat Show, is a multimedia space in the metaverse that allows virtual experiences in augmented reality.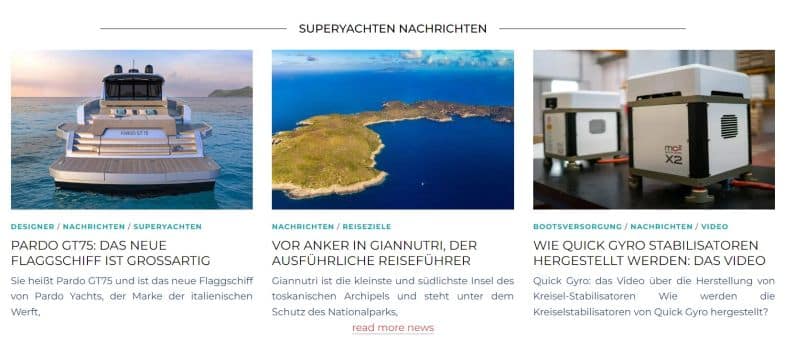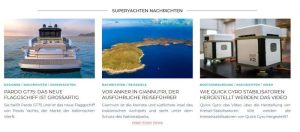 In short, the news runs fast in this sector and with Boot Düsseldorf just around the corner, which will be open to visitors from January 21-29, offering the German-language editions of YachtingNews and Superyachts is for TIYM the best possible calling card for a country that already consulted the other magazines, mainly in English.
6 magazines, 12 language editions and more than a million views per week: these are the numbers of The International Yachting Media, which continues to grow thanks to the accuracy of its articles, the thoroughness of its sea trials, its widespread presence at boat shows around the world and, of course, thanks to its obvious passion for boating, certainly the aspect that is most important and most appreciated by readers all over the world.