The Zar Mini range expands with the new Lux collection

Small RIbs with great seaworthiness. Four years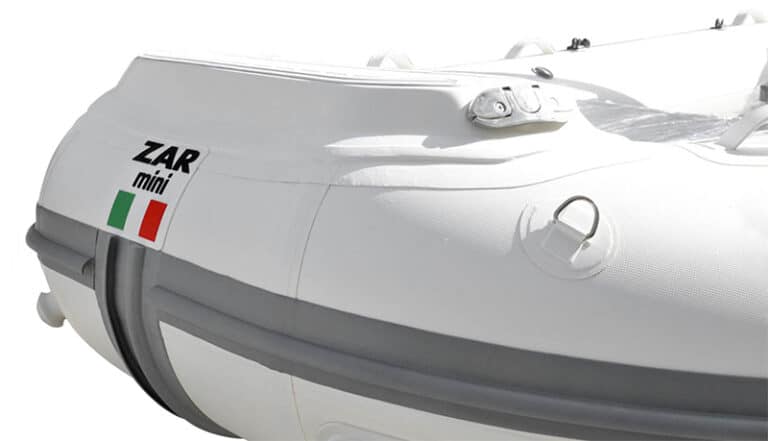 after the launch of the first models, the Zar Mini range expands production with the new Lux collection which joins the well-known Rib, Air, Alu and Fun lines.
The new models of the range (Lux 13, Lux Rider 14, 15, 16 and 18) mark a new lead forward in the range concept, winking at, in terms of quality and competitiveness, a more sophisticated production, suitable for a more demanding clientele.
Compared to the previous series, the two main distinguishing elements are the large stern compartment and the engine cockpit which integrate with the deck structure, capable of accommodating the fuel tank below the floor.
Furthermore, compared to the other models of the same size, the Lux Rider 14 and 15 feature a larger and cosier bow sunpad with a new fiberglass stemhead fitting, which differs from the aluminium one commonly mounted on the Rib line.
The detail in Eva soft teak, with console and cushions, becomes standard here. Unchanged, in stead, is the main feature of the entire Zar mine range, that is the aluminium eco-friendly structure that can be recycled at the end of the boat's life.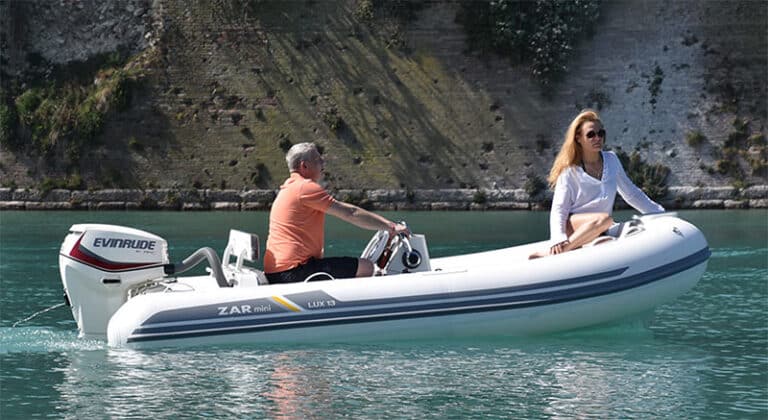 The models of the Lux collection are already available for order and will be presented at Düsseldorf Boat Show in April.
Since 1979, the Formenti shipyard has been manufacturing inflatable boats with scrupulous craftsmanship. The company's growth and the success of the product are the result of a precise strategy that provides, by privileging quality over quantity, investments in research and development, the use of the best materials and the most advanced technologies in a modern and rational production organization, in which all rooms are air-conditioned.
In 1996, the quality assurance system developed in previous years was ratified with the achievement of the ISO 9002 certification issued by the Italian Naval Registry.
The 2000s saw the intorduction of the most advanced computer technologies with the implementation of a powerful and refined 3D design software. At Zar Formenti, future has just begun with the research and development of increasingly eco-friendly and technologically advanced materials and processing solutions.
Click here to visit the page dedicated to Zar Formenti on our Virtual Boat Show.