Hot days at Cannes Yachting Festival 2018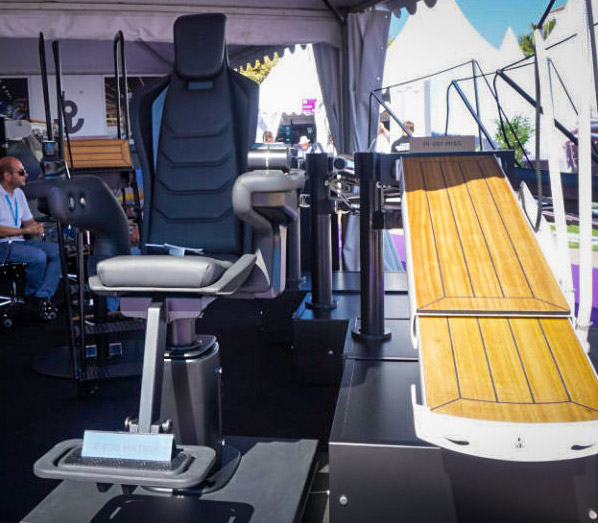 not only because of sultry weather but also because of the great public success and the incredible amount of contacts in both consumer and business sector achieved.
Also present in a well-crowded booth was Besenzoni, the Italian company based in Sarnico (BG) that has been proposing innovation on a broad range of product for over 50 years: hydraulic exterior and retractable passerelles, flybridge and stern cranes, helm chairs, electric side doors and patio doors, oleo-dynamic bathing ladders and lateral ladders, hard tops and awnings, tender launch systems, electrically-operated windows, hydraulic bathing platforms and much more.
A chair for everyone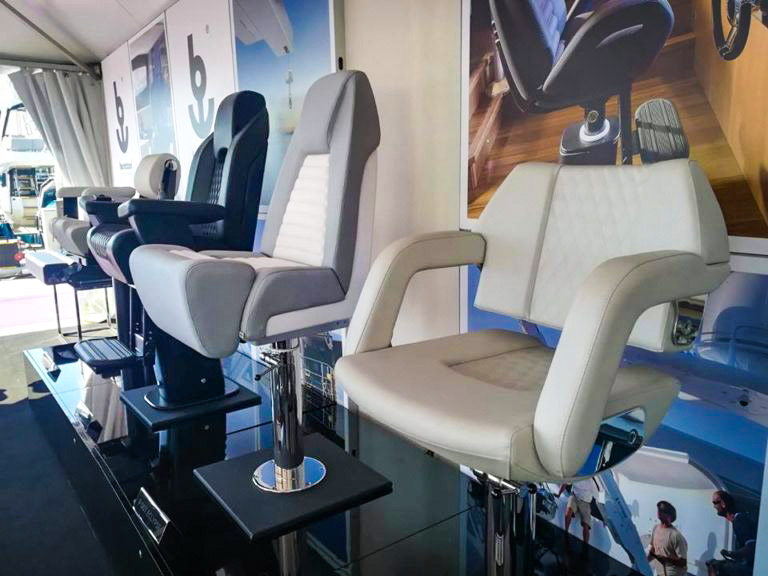 Within Besenzoni's booth grandstands the futuristic helm chair P 400 Matrix, the winner of the Dame Design Award at last MetsTrade in Amsterdam last year: the award was given taking into account the design, build quality, the expected impact on the marine industry of the entries, the suitability for intended purpose, the level of innovation, cost efficiency and environmental impact of the product.
Also the other chairs manufactured by the company are all designed and built with great attention to the ergonomics of the seat and are suited for both interior and exterior deck houses. The range includes three main sectors: Automatic Helm Chairs, Chairs for workboats, Marine seating and Sofas.
A successful leader in the yachting field that, however, is diversifying its own products within two increasingly more strategic sectors: military equipment ( Besenzoni will, indeed, develop the new helm chairs for the Italian Navy) and accessories for commercial ships.
The future in a passerelle
As for yachting, Besenzoni winks at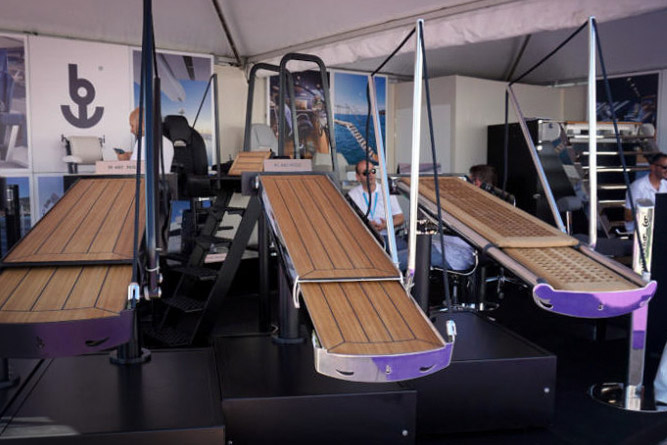 small tourism, too: it's also for the private customer and not only for big shipyards that the brand develops passerelles that are increasingly lighter and more practical but also affordable and characterized by elegant modern design.
The latest creation, exhibited in Cannes, is Miss PI 461, a telescopic aluminium lightweight passerelle (it weights just 55 kg in the short version) designed for both motor-powered and sailboats.
In addition to the easy-manoeuvrable weight, the main feature of this passerelle lies in the introduction of a "full-width" walkway that gives more space, making it easier and safer to board the vessel.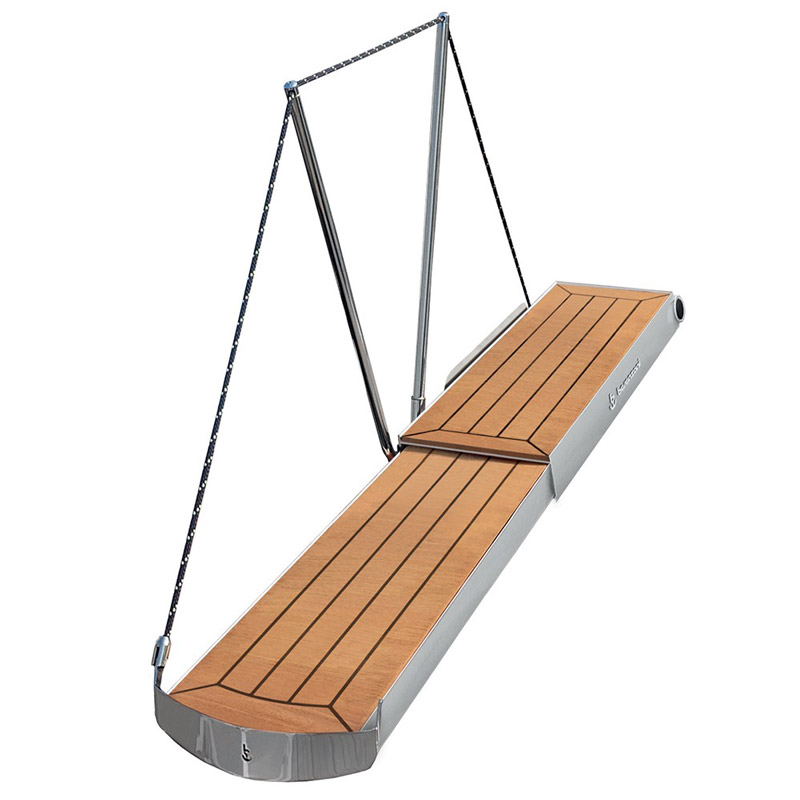 While reducing cost and weight, this new Besenzoni product also increases load capacity and combines the function of a passerelle with a tender crane's one.
The passerelle Miss PI 431 can be supplied with varnished aluminium finishes or powder coated mounting brackets. In the varnished version, even the plate and the piston are painted with the same colour, while in the version with shiny carters, the plate and the piston can be coated or polished.
For greater user-friendliness, this passerelle is also equipped with an electric-hydraulic control unit, an infrared remote control and a control panel to operate from the cockpit.