The basic idea behind i-Yacht is to make a luxury good accessible to everyone This amazing idea is the brainchild of a group of friends who want to offer a luxury service by making it hassle-free, with a human algorithm calculating the customer's needs. To find out more about this clever idea, we met Mauro Badino, president of i-Yacht, and Vincenzo Bruno, a member of the board of directors.
How do you define i-Yacht?
i-Yacht is a company that sells co-use programmes on new motor-powered yachts from 30 to 57 feet in length. It is an innovative business model that differs from other market solutions like time-sharing, flag-ownership and charter, because it has different peculiarities. Basically we sell a service and not a fraction of a property or a charter. So when our prospect becomes a client, he feels like the owner of the boat, so he always uses the same boat. That's why he has the feeling that when he comes on board he is on his own boat.
What are the advantages for those who choose your services?
We offer a comprehensive boat management service. In other words, hassle-free yachting. You only have to enterour portal and book the period you prefer. Once arrived in the marina, an assistant will be waiting to give you possession of the boat for the period you have selected.
How does i-Yacht work?
i-yacht is a performance-economy, our programmes last 4 or 5 years at the end of which the boat is sold. The boat accessed is a boat that has been purchased new. At the end of the contract period, you can decide to continue on a new programme or opt for a different boat, or end the experience with i-Yacht.
Is it a full-custom experience?
We tailor-make everything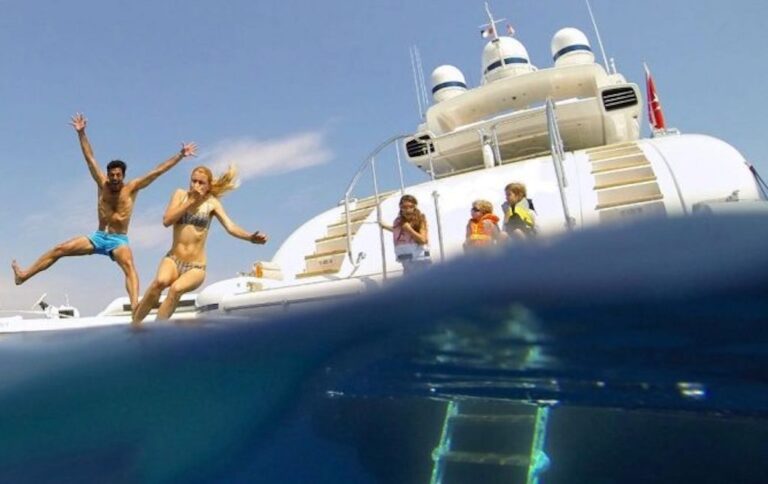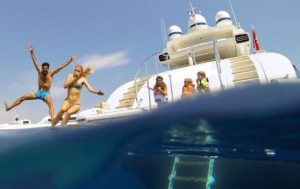 to our customers' wishes, including time and locations. Every single programme is customized through software. It is almost "a human algorithm" that operates. Which is basically a questionnaire on the basis of which we are able to calculate the customer's needs according to his answers. There are four different programmes that give you access to a certain number of days per year divided into three seasons. Depending on the programme purchased you can have more or fewer days available. And depending on the options I can have more priority than another programme.
Can you give us an example?
If, for example, you need a boat for your birthday, our programme has a special option for this. And there are options that allow you to choose a period before the others.
What kind of boats do you offer?
i-yacht buys exclusive boats and that is what the market demands. They are state-of-the-art boats with an extremely attractive design. The length is oriented in a range from 30 to 57 feet. The types of boats are day-cruisers and weekenders, the latter with two cabins for small cruises of a few days. And then there are the "suite" cruisers, which are second homes in ports and obviously suitable for longer cruises.
Where are your boats moored?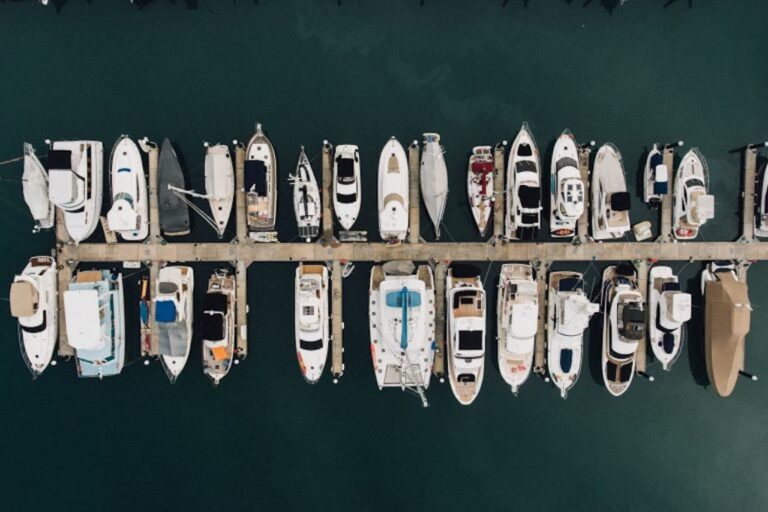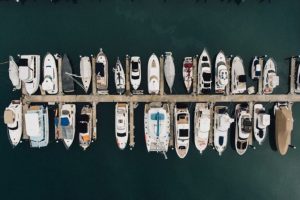 The i-Yacht project is developed geographically in our ports of reference in the western Mediterranean, in the stretch of coast from Naples to Valencia, including Sardinia and Balearic Islands. They are always marinas with a nearby airport and are also easily accessible from northern Europe. In these locations we have selected our "i-Yacht points" from where the service and delivery of boats is provided.
What kind of customers come to you?
Users are often European citizens, people who love the sea, generally former boat owners who have fallen out of love with the problem of boat management and all the less pleasant aspects of it.
If of my 34-day package I want the boat 15 days in Naples and 15 days in Antibes?"
We're studying a "My fleet" option whereby you can also use the boat in several ports. Basically between the owners of boat co-use programmes there will be the possibility in the future to exchange a boat of the same type but located in different ports.
How does delivery work?
Our sailor checks the boat when handing over the key, as in a rent-a-car, station and signs the boat's log-book. Check-out takes place in the port of departure. And there is an initial "check" and evaluation of the client's nautical capabilities, especially during the mooring phase. On-demand we also organize a ferry service to take the boats back to the port of destination, or to have them found in a different location from the port chosen in the initial programme.
How does the insurance work?
All boats are insured.
A price range?
The marina is not included. There are annual expenses (mooring, insurance, service and maintenance) which are divided proportionally over the programmes.
For further details, please visit i-Yacht official

website