The Stoppani paint range keeps on innovating the world of marine painting thanks to its Isofan Marine line: the complete painting system that, from primer to finish, offers a wide chromatic variety allowing the owner to customize the colour of his boat from the catalogue or "building" it from scratch.
Isofan Marine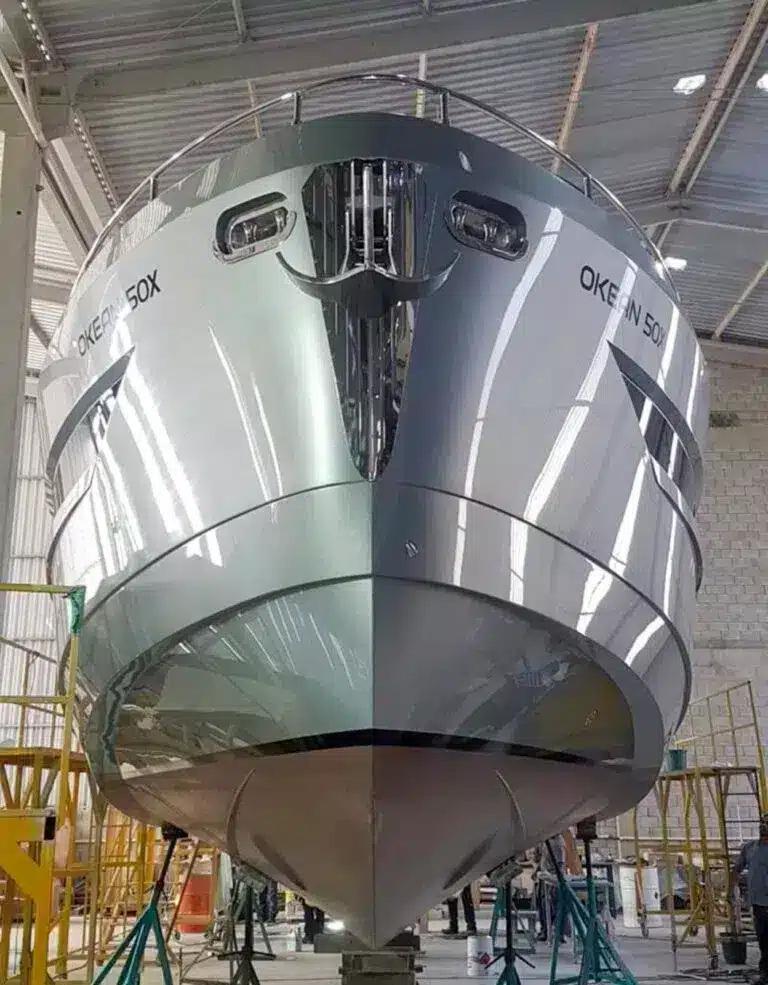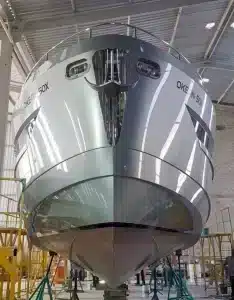 is based on two main technologies: direct gloss and two-coat. The choice depends on several factors such as price, the type of work to be carried out and the technology to be used.
First, a tintometric measurement of the colour is carried out using a spectrometer, then the precise amount of the different colours to be combined is calculated and they are mixed in a jar using a special machine until the chosen colour is created, which can be produced as a coloured base, as a primer and also as a finish.
Of course, there is not always the need to reproduce the desired colour "from scratch" because the Lechler Map software has as many as 3 sample books registered: the "Yachting Color Fan", the "Master Chroma Effect" and "New Master Chroma", which include a total of more than 1500 pastel shades, 800 metallic, pearl and effect colours, and as many base colours.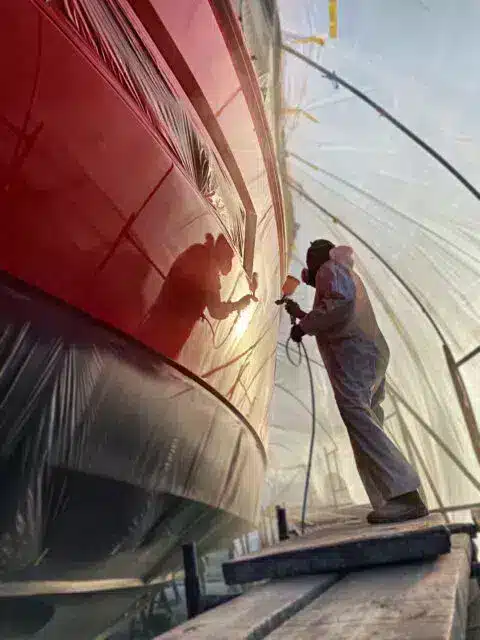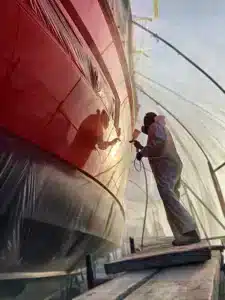 Universal and tintable, UNDERCOAT is an acrylic insulating primer suitable as an undercoat for marine enamels. It is used to insulate and fill surfaces with different degrees of absorption, guaranteeing maximum results in terms of both aesthetic and adhesion properties.
At this point, the Isofan Marine range divides up: on the one hand there are the direct gloss pastel paints (available in 3 different types of finish with particular features each), and on the other, the range of double-coat paints (with metallic, pearlescent or pastel finishes).
The PASTEL FINISH line is divided into acrylic-based paints and polyester-based paints. The acrylic-based paints have two options: HP PREMIUM, a glossy two-component finish, polishable over time thanks to its thermo-plastic properties and with +25% performance compared to traditional solid mediums. Formulated with modified resins, which guarantee extra adhesion to weathering, this type of finish has a low environmental impact, thus perfect for professional painting of large surfaces, such as Superyachts.
Isofan Marine's second acrylic option is FAST FINISH: a two-component, glossy, polishable topcoat formulated with modified resins that provide an excellent compromise between drying speed and product expansion. This makes it possible to work in low temperatures on surfaces such as yachts up to 25 metres, minimizing the build-up of imperfections and taking advantage of the product's wide application window.
The Isofan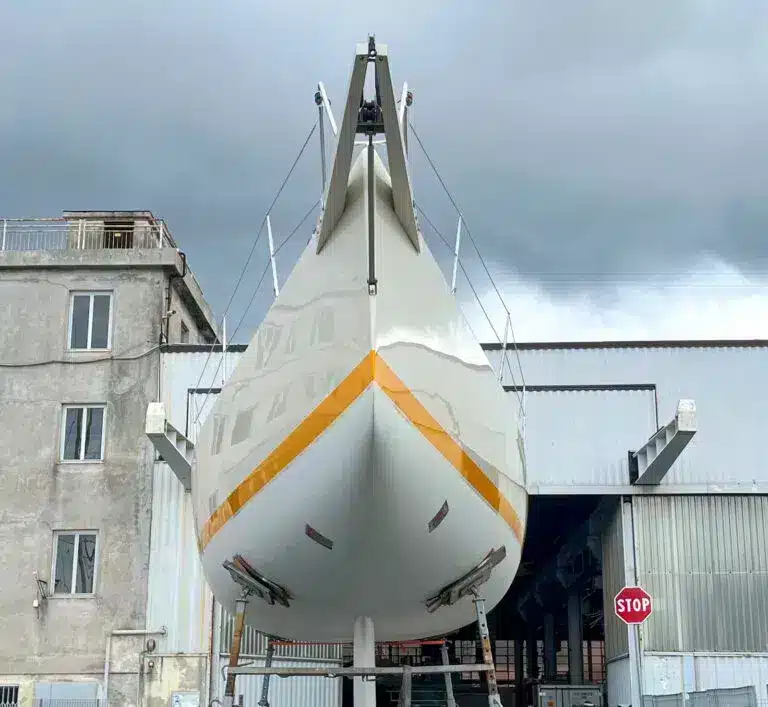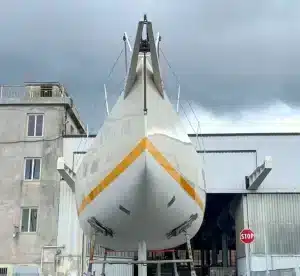 Marine range also includes the two-coat 2K BASECOAT and CLEARCOAT, which allow for a customised result that can be matt, metallic or pastel.
Last but not least, a special textured option: STRUCTURED is a finish with optimized viscosity to allow an 'orange peel' effect that is suitable for masking any imperfections. It is also used for painting inside boats or decks and superstructures.
The company, an excellence in the field of marine paints since 1883, is actively present at trade fairs and will not miss the 63rd Genoa International Boat Show (September 21-26) with a booth at CANESSA SRL, TG05 tech trade (upper pavilion b, accessories area).