Mercury V10: new Verado 350 and Verado 400 are the first industry's 10-cylinder outboards
It is a world premiere in grand style that brings us to discover the brand-new Mercury Verado V10 which, once again, breaks the rules of a market increasingly oriented towards high-horsepower outboards.
This is an important and highly competitive market that Mercury has conquered thanks to very significant investments, succeeding over time in creating a series of new engines that simply cannot be found with other manufacturers' current offerings.
I am clearly referring to the path that, starting with the launch of the V6 and V8s in 2018, has seen the American company resolutely chart a precise course, punctuated by the introduction of new propulsion units that we all thought would culminate with the 600 V12s, presented last year at the Cannes Yachting Festival.
Yet, surprisingly, the American boating giant surprises again by presenting the new naturally Aspirated 5.7L Mercury V10, available from today in 350 or 400 HP versions.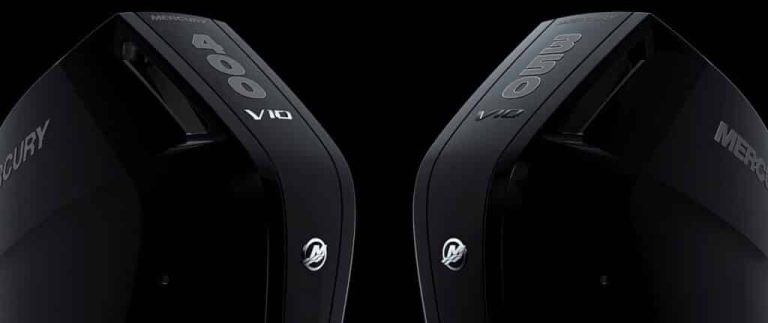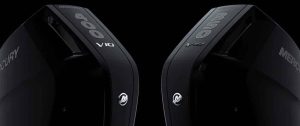 "The all-new Mercury V10 Verado outboards are exactly what boaters have been asking for in a 350 and 400hp platform," said Chris Drees, Mercury Marine president. "They are powerful, smooth and quiet. They have many of the same fuel efficiency-enhancing features that are synonymous with our high-horsepower lineup. They also deliver the same kind of premium boating experience that has made Verado outboards legendary. The V10 Verado outboards solidify Mercury's leadership position in the high-horsepower outboard market."
The new Mercury V10 Verado outboards in detail
Aspirated, with a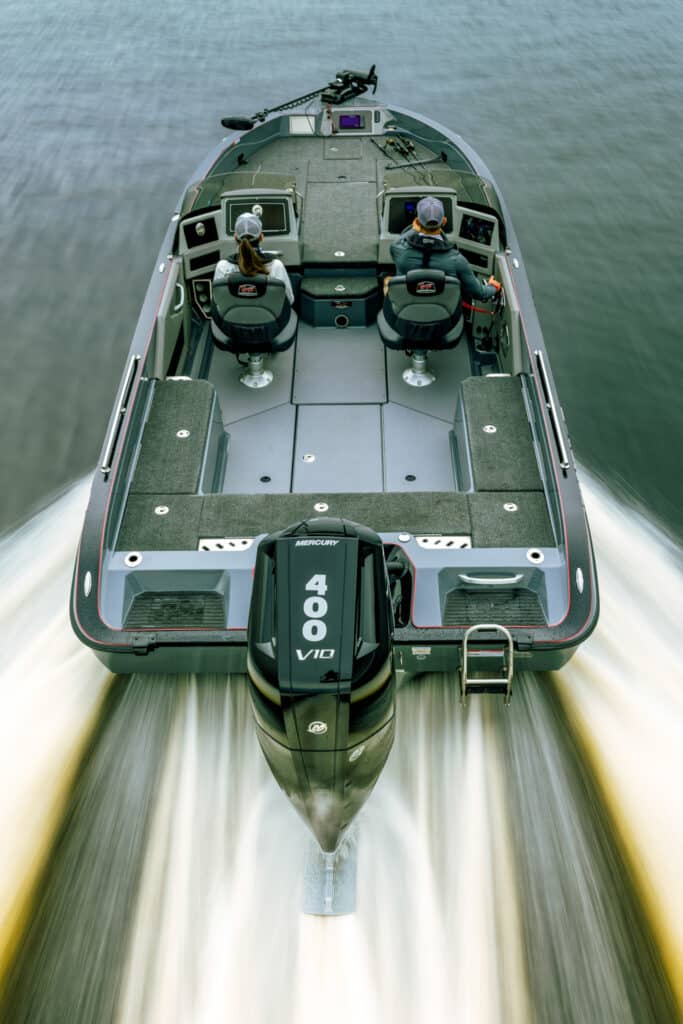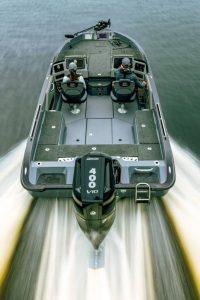 performance-inspired quad-cam design and class-leading displacement, the new Mercury V10 Verado outboards are specially designed to deliver premium torque and speed performance.
Weighing only 695 pounds, they feature a 150-amp alternator and industry-leading 26-inch mount spacing, which makes them perfect for multi-engine applications or repowering vessels.
The platform's all-new hydrodynamic gearcase is engineered to improve performance and operating reliability. For the new Mercury V10 Verado, Mercury engineers designed the all-new Revolution X propeller which, equipped with a larger diameter and wider blades, is expected to "discharge into the water" all the torque which these outboards are capable of, providing excellent handling, thrilling acceleration and maximized fuel efficiency.
Equally noteworthy is the improved level of technology and electronics which these new outboards can benefit from. In fact, they feature the advanced Range Optimization system, which analyses engine parameters and then acts to reduce consumption, and the Adaptive Speed Control technology, a software capable of keeping engine speed constant regardless of environmental conditions and sustained loads.
Big news then, which fuels healthy curiosity and a great desire to see how they go.
Luckily, the trials begin tomorrow and we will be among the lucky few who will be able to test them in a world preview, right in the waters of the legendary Lake X, a mystical place near Orlando where all Mercury's secret prototypes were and are tested.
Stay tuned then, we"ll have the pleasure of telling you all about it in a few days.