Pura Follia is an Ice 60 aboard which you can climb for a variety of reasons: a wedding, a dream holiday or an important event to be celebrated. The idea, conceived by Maurizia Marangoni, owner of the Castiglione Viaggi agency in Bologna, finds in the sea the perfect location for wedding celebrations and package holidays.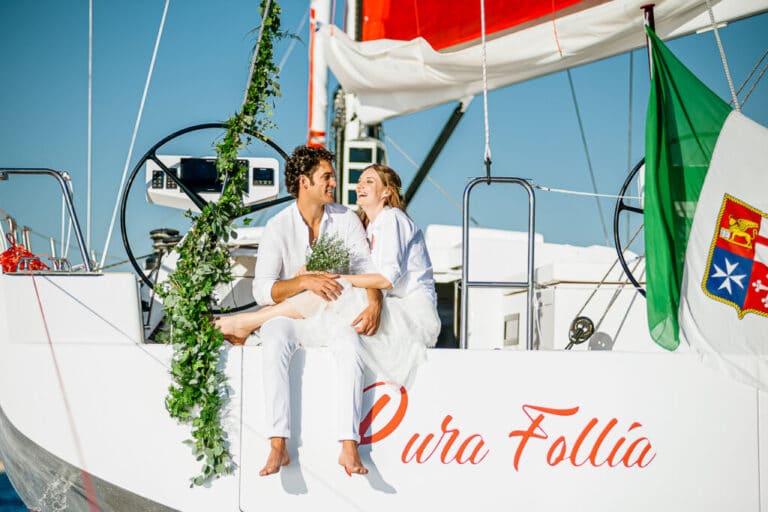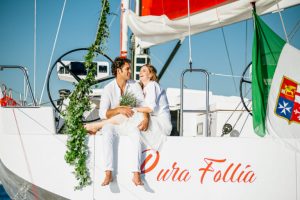 The Ice 60, a fast cruiser designed by Umberto Felci and launched by the Ice Yachts shipyard, accompanies the bride and groom, or the "navigated" couples who choose to hire it for Castiglione Viaggi's dream cruises, but the reasons can be varied, for example to seal golden and silver wedding anniversaries, births, and special conquests.
Hassle-free experiences are guarantees, because the agency takes care of everything with its high-performance sailing wedding service, organizing everything down to the last detail. Whoever climbs on board this luxury yacht will have to do little more than choose their favourite destination in the Mediterranean and provide instructions on how to fill the galley.
Fuel (which is very limited on a sailing yacht) and marina expenses are extra, unless you decide to spend all your nights at anchor in a boat that lacks nothing in terms of comfort.
The agency offers an all-inclusive package with skipper and sailor, and in any case "customizable to the maximum", explains Maurizia Marangoni. "If a person wants to opt for a 10-day cruise, they can do so very well, as can a long weekend or shorter periods than a classic week, depending on the season. This year," continues Maurizia Marangoni, "we had two married couples who chartered Pura Follia for a fortnight for a cruise to Corsica. We also organized offshore excursions to the marine protected area and onshore excursions to the island's characteristic villages".
There is also the possibility of a civil ceremony on board, or a religious one on land, perhaps in a small seaside church or an abbey of your choice.
Where will you spend your first night? In the forward master cabin and, presumably, the witnesses will have access to the two aft cabins. For more lively weddings, the Ice 60 has room on board for twelve – enough people to make up a large group for the sea party.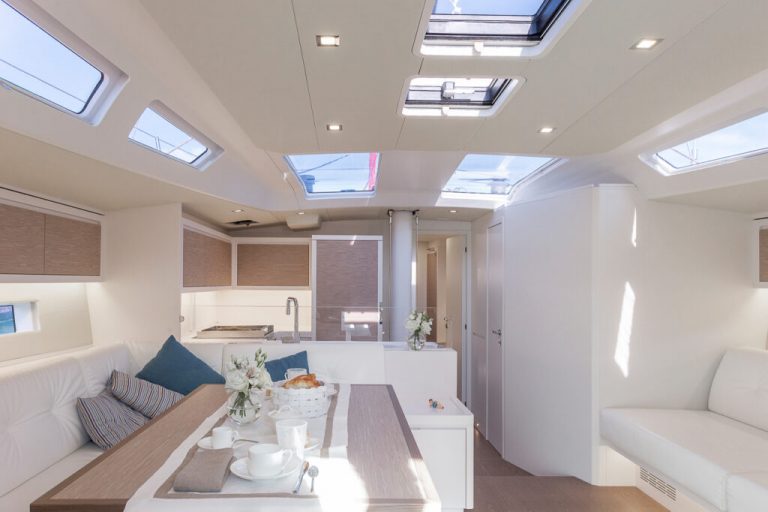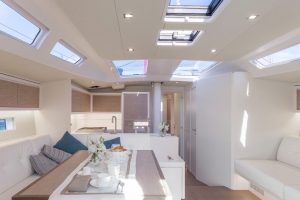 Pura Follia event to celebrate Ice 60 but not only
For the Pura Follia, which was launched at the height of the Covid-19 storm, Castiglione Viaggi also organized a special festival in October this year, with the intention of fittingly celebrating the launch of this vessel without too many restrictions on crowds. What's more, the festival was the ideal opportunity to give future sailors a taste of what a luxury cruise aboard Pura Follia can offer, and it was really appreciated, given the 90 people who attended the event.
Participants in this private,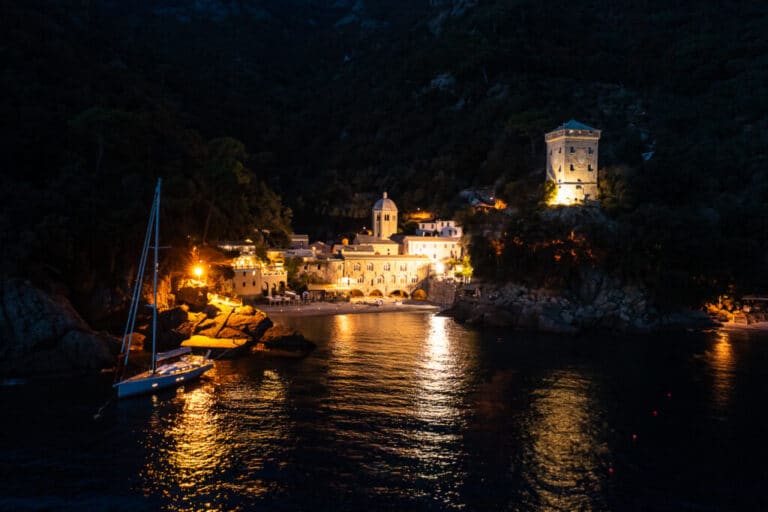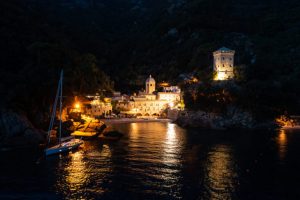 invitation-only event, after an overnight stay in an all-suite hotel in Santa Margherita Ligure, were treated to a short cruise to the Abbazia di San Fruttuoso, made available by FAI for the event. The highlight of the event took place in this magnificent setting: the Ice 60 Pura Follia was docked at the right time to be visited and discovered in all its beauty worthy of "a five-star hotel", commented the participants.
From La Spezia, the Pura Follia will be heading for Gaeta, which is her usual berth, but that doesn't rule out the possibility that those who want the craft for themselves can also request to have her moored in Olbia, Sardinia, for example, to embark on a cruise to wild Corsica. Every wish is possible, even wedding. How much does a Pura Follia holiday package cost? The range goes from 15,000 euro to a maximum of 20,000 euro for a romantic dream week.