SACS and Tecnorib have joined forces to create a new corporation that will become a world leader in the luxury Maxi RIB sector. It is an important partnership that is expected to generate "45 million in revenues for the current nautical year". The operation, which is purely industrial in nature, is good for Made in Italy yachting and aims above all at "consolidating the strong growth achieved by the two companies in recent years and strengthening their presence on international markets".
The newly formed joint-stock company is called Sacs Tecnorib, in which Sacs holds 75% and Tecnorib the remainder.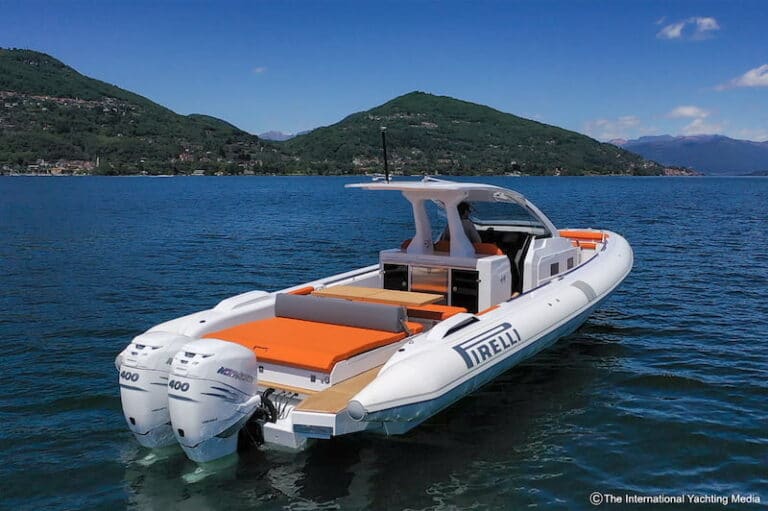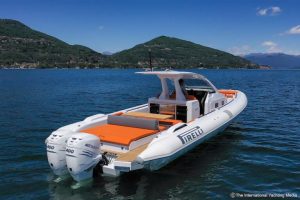 Both Italian shipyards boast a long history of success and have literally built the foundations of the luxury Maxi Rib segment, consolidating and internationalizing it. Sacs through innovation and an incredible visionary creative strategy. And Tecnorib drawing strength from over 15 years in partnership with a planetary brand like Pirelli.
As far as balance sheet figures are concerned, last year Sacs generated revenues of 27 million euros, while Tecnorib (licensee of the Pirelli and Pzero brands for the Maxi Ribs) closed with a turnover of 11 million euros.
Pulling the reins of Sacs Tecnorib are Marco Magni, former owner of Sacs, who is entrusted with the position of Chairman, and Giovanni De Bonis of Tecnorib, CEO of the company.
It is undoubtedly a merger of "skills" in search of synergies in production sites, design and production processes, and research and development. But, Giovanni De Bonis points out: "The trademarks will remain separate, as will the respective sales networks".
" This is an extraordinary operation," continues Giovanni De Bonis, speaking to our editorial staff, "which is the result of a long acquaintance and personal relationship with Marco Magni. The two companies share a very similar vision, and we decided to take this step together because we are convinced that we have shared strategies that are useful for operating in the Maxi Rib market. We represent two strong companies, and we don't lack the strength to progress alone. However, we think we need to pull together, not least because the new critical issues will be very tense in the supply and component markets at a time when, paradoxically, it is easier to sell than to produce".
"Our aim – explains Matteo Magni – was to integrate the two businesses in an industrial operation with no outside financial contribution. The goal is to create operating synergies that consolidate the growth path embarked on individually by the two players, laying the groundwork for them to seize new opportunities and challenges together".