After
five years
of uninterrupted service, the
Selva 320 VIB
tender was handed back to Europe's leading outboard company during the Genoa Boat Show, a perfect stage for the occasion. The tender supplied to
The International Yachting Media
has proven its durability on numerous occasions, successfully covering
more than 5,000 nautical miles
over the years.
Always used during summer periods, this small boat has proven to be a reliable and truly durable companion considering the fact that it has never been garaged, and has been (intentionally) somewhat neglected in cleaning and ways to observe its wear and tear in the extreme, year after year. The tender's impressive
performance
and service life were recently reported in another article, and now the
new Selva 230 VIB
is preparing to inherit its role as a trusty boating companion.
"Five years of testing is a very tough test, which no other magazine has ever dared to undertake before. An extreme test, which revealed the truly amazing qualities of this Selva 320 VIB, a simply outstanding product – tells Luca D'Ambrosio, editor-in-chief of YachtingNews, who personally tested this tender – During the winter we deliberately never stored the tender, we left it folded on deck, at the mercy of the elements. From June to September we always towed it and used it a lot, we usually travel a thousand miles a year, thus subjecting it to at least twice the normal wear and tear. But it never gave us any problems, really a great traveling companion. I was very sorry for parting with it even though, soon, the new Selva 230 VIB will come, which we will subject to the same treatment."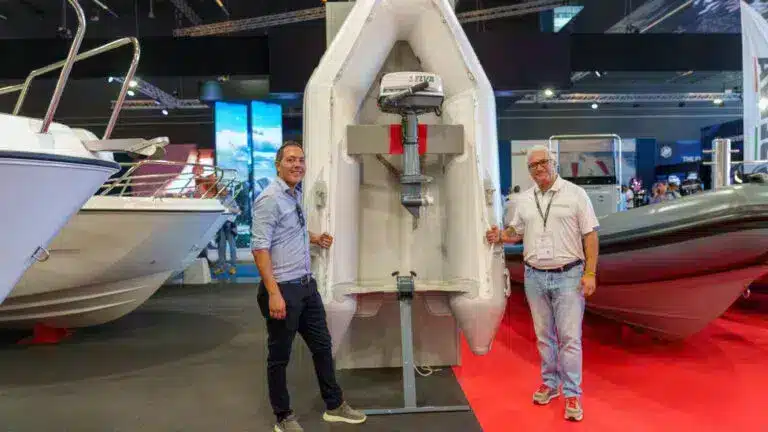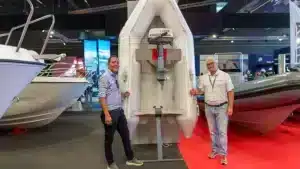 Despite five years of continuous use, its inflatable keel structure and high-quality materials have maintained their integrity, demonstrating the exceptional build quality of Selva Marine productions. This boat, equipped with the E-propulsion Spirit 1.0 Evo electric motor, recharged autonomously when underway while the tender was being towed by Daydreamer, The International Yachting Media's sailboat.
The hand-over event was the occasion when thanks were exchanged between The International Yachting Media and Selva Marine. "We are honored to see our Selva 320 VIB tender return after so many years of reliable service to The International Yachting Media – said Carlo Selva, CEO of Selva Marine – We are grateful to the magazine and Luca d'Ambrosio for choosing Selva Marine as their partner for their adventures at sea, and we are confident that we will continue to deliver excellence in the world of engines and boats."