Ubi Maior's revolutionary innovations for sailboats are set to conquer MetsTrade in Amsterdam, the world's largest trade exhibition of marine equipment, materials and systems. At the Dutch event, scheduled for Nov. 15-17, Ubi Maior will showcase its entire product range, as well as several "electric" innovations: in fact, the company, a leader in the design and production of top-quality deck equipment for sailboats, has recently launched its new range of Jiber furlers, now with hydraulic and electric operation, and the Amsterdam showcase will be the perfect opportunity to crown the presentation of these revolutionary products at what is the only truly international b2b exhibition for the yachting industry. What's more, Ubi Maior has published in recent days its new 2024 catalog, full of other very interesting innovations. 
Appointment at MetsTrade 2023
Ubi Maior will be present at MetsTrade at the Italian Pavilion, booth no. 12,324, where visitors can discover the new catalog and all the company's new products.
Since its first edition in 1988, MetsTrade has been a true platform for innovation, market developments and networking in the boating industry. In particular, the Amsterdam event addresses three specialized sectors, namely superyachts, marinas and shipyards, and building materials, through three respective specialized pavilions, each of which offers a smaller, self-contained exhibition within the broader context of the show. Now in its 35th edition, MetsTrade is an absolute industry landmark, which Ubi Maior certainly could not miss.
The new Ubi Maior catalog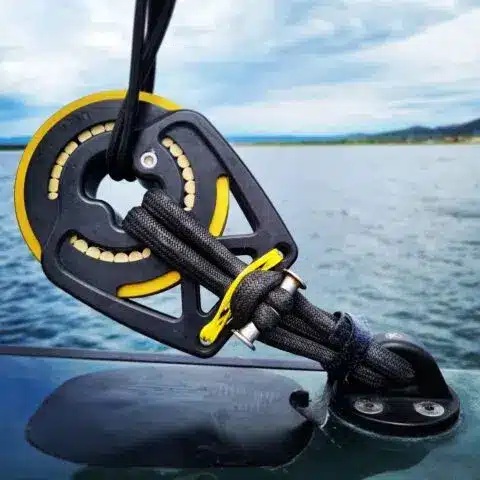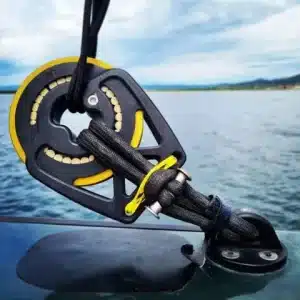 Functional and construction quality, skilled craftsmanship, advanced techniques, high performance, reliability and durability are the hallmarks that have always distinguished Ubi Maior's products. In particular, the company has made a name for itself with its innovative Jiber furlers, designed with a special design that has revolutionized sailing. Jiber furlers work without the aid of the classic aluminum extrusion: in fact, the rod stay is connected to the drum and head, and as it rotates, it transmits the torsion to furl the sail, which can be hoisted, lowered and adjusted, ensuring safe sailing and fast handling of the boat.
Ubi Maior has recently reached yet another milestone by introducing new Jiber furlers with hydraulic and electric operation to meet the needs of all boat owners. These and many other innovations are featured in Ubi Maior's new 2024 catalog, which the company presented with an exciting video spot that you can watch below.
After being launched at the last Genoa International Boat Show, where they were met with great interest, the new electrically and hydraulically operated Jiber furlers will therefore have their first international debut at MetsTrade in Amsterdam.
For further information
Register by November 7 on the official website to enter MetsTrade for free.