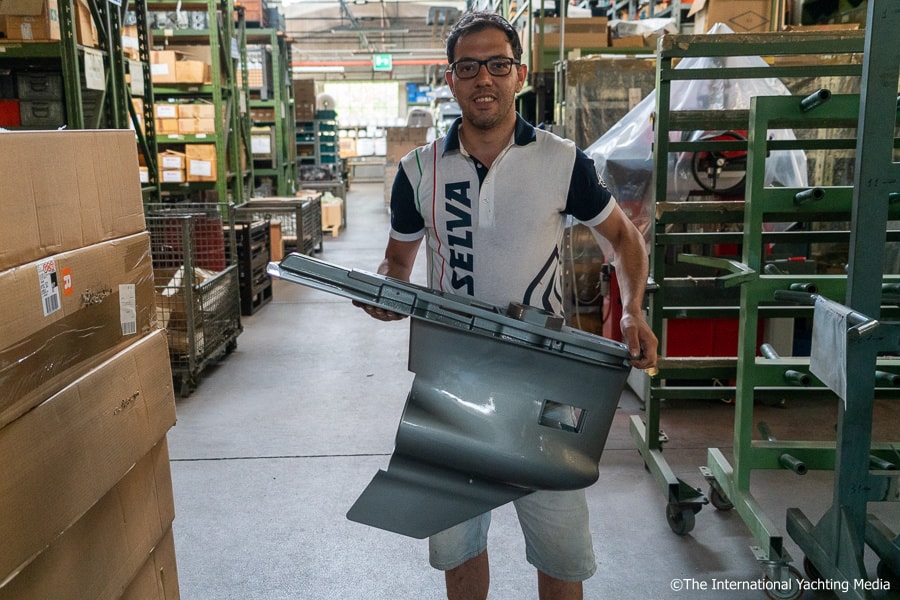 Selva Marine : from metal to outboards

"There are only two companies in Italy that are able to switch from an aluminium block to a complete engine. One is Ferrari, the other is Selva Marine".
It is with this statement that our journey inside the Selva Marine factory in Tirano begins. And the words spoken by Carlo Selva, a member of the fourth generation of the Selva family, are definitively strong.
Especially if we consider that Selva Marine operates in a sector, namely the engine motors sector, that is increasingly controlled by large Japanese and American multinational companies. It is difficult to compete with these giants but Selva, thanks to its production capacity and its high quality standard, has done much more.
The company,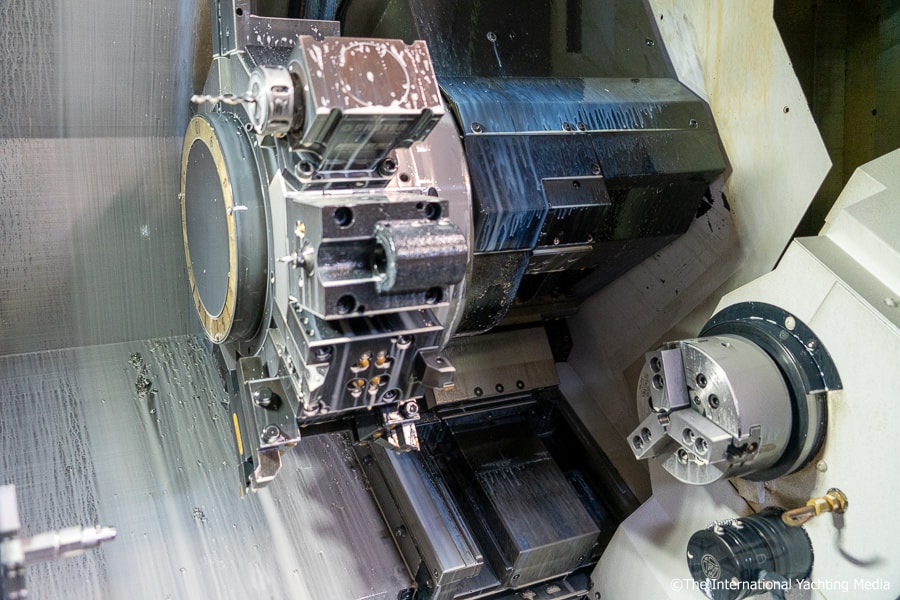 indeed, in addition to manufacture its own outboard line, also produces precision parts for some big brands.
This is a clear demonstration of how the efficient realities of Made in Italy can stand out and compete "on equal terms" in the global market.
Returning to Carlo Selva's words and to his comparison, we can say that, unlike Ferrari that we have never visited, we can certify Selva with great pleasure.
Here, in fact, like in an episode of How it's made, we saw with our own eyes how an aluminium block can turn into an outboard engine.
How is an outboard engine born?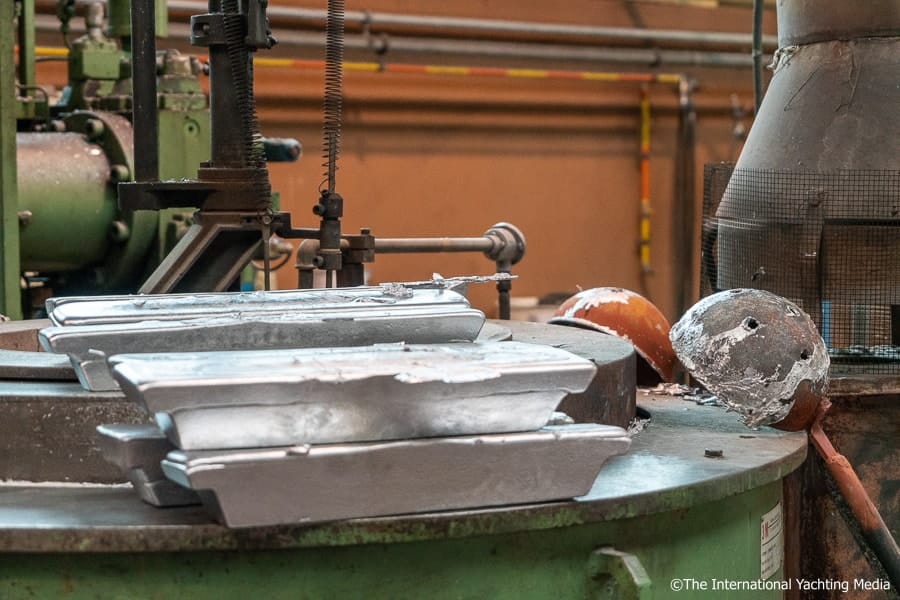 We started from the foundry department where, five days a week, the aluminum is continuously melted and then poured into the moulds. The subsequent pressing process gives shape to the pieces. The moulds available are more than 250 and the production capacity of the department reaches up to 600 parts a day.
Some pieces have complex shapes and require precision machining. For these reasons, they are processed directly in the mechanical workshop where some turning machines of different sizes work at full speed. Some of them are technological and can work even on a transverse axis but, of course, require careful digital programming.
Once the shape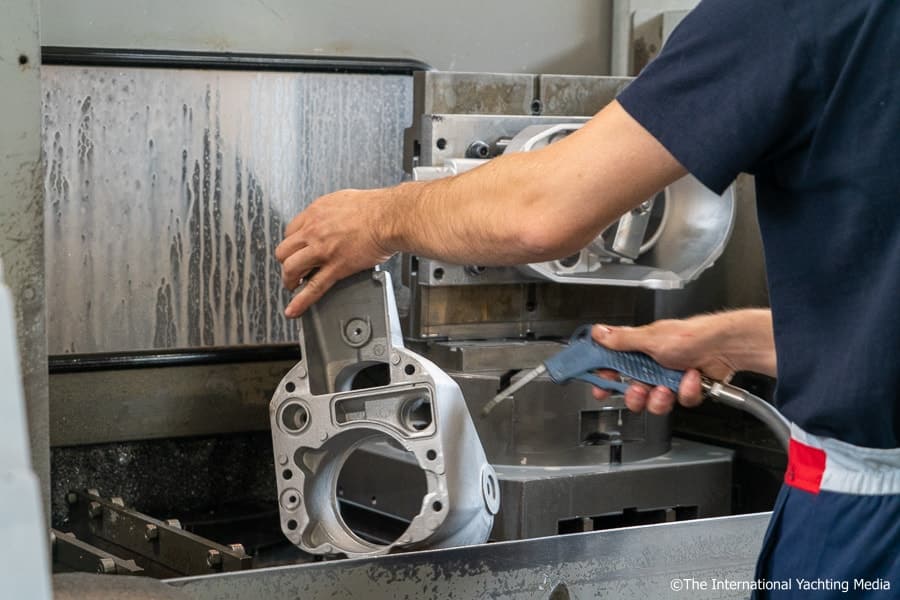 is achieved, the aluminium semi-finished products are first sandblasted with a special stainless steel powder, then immersed in an anticorrosive liquid. They are subsequently plastered and subjected to several painting cycles. Carried out by expert hands, these treatments aim to guarantee an appealing design and a greater durability.
At this point, the parts are sent to the assembly department.
The latter is situated in the span of the factory. Here, the parts are first tested and then assembled as needed.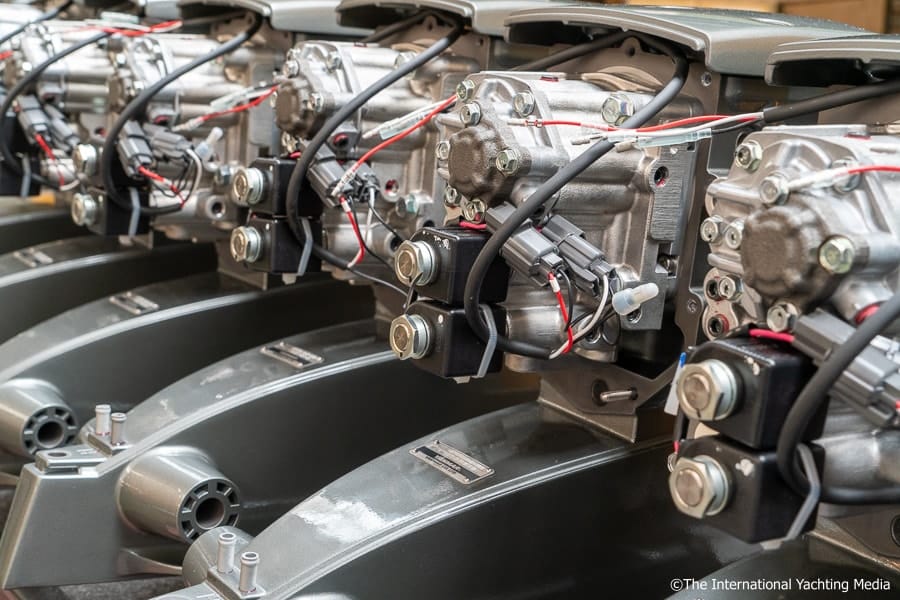 Some of them are assembled to become complete engines while others stop at a previous step because they will be shipped to become engines of other engine companies. During our visit, for example, the employees were processing some parts for engines of up to 700HP. They were really huge, seen out of the water.
An aspect that impressed us was that the department is surrounded by hundreds of jigs and templates of different shapes and sizes. Accumulated over decades of activity, these templates are used to facilitate the processing of products and are a source of price for the company since they are made in-house.
Moreover, the company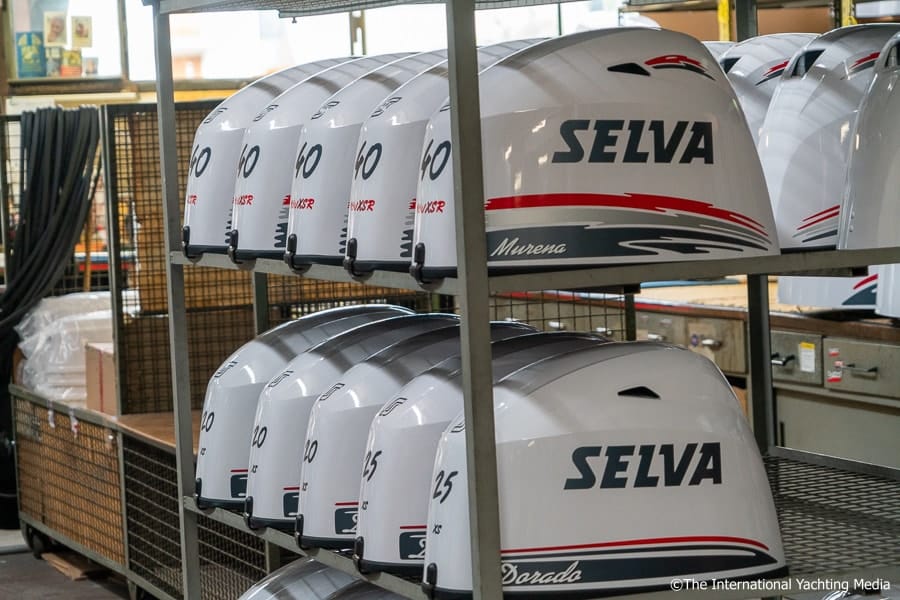 is equipped with a tempering department where the products are made more mechanically resistant.
Finally, in the testing room, the engines are tested in order to analyze their power and polluting emissions. This is a very important step for the purpose of certification. The room houses a series of tanks where the engines are placed as if they were in water. The room is also used as a laboratory to test the development of innovative products. What is developed inside is often secret, we can't reveal what we saw but we can say that new ideas seem to have found their natural habitat here.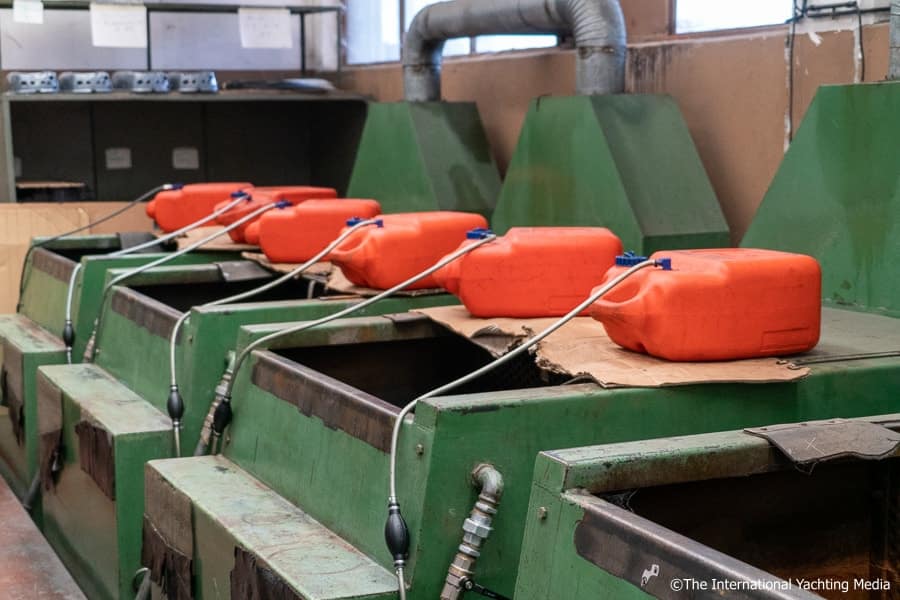 Certifications are another important aspect. In order to be a supplier of big international brands (especially the Japanese ones), Selva needs to have many external quality certifications, both in terms of production and experts.
Carlo tells us with a smile that he has lost track of how many they are; every brand and every country require a specific one. This results into an important and demanding commitment that, of course, is also the best guarantee of how high the level of quality expressed by this Italian company is.
Selva Marine's history
The economic boom of the
'70s was source of opportunity for many Italian businessmen. Especially in the yachting sector that was in its infancy. Lorenzo Selva, the founder of Selva Marine, was able to seize this opportunity.
In the post-war period, the company manufactured, in its factory of Sesto San Giovanni, mechanical parts for some historic Italian car manufacturers. In the same period, the famous motor boat driver Ezio Selva sailed with an outboard made by his family factory.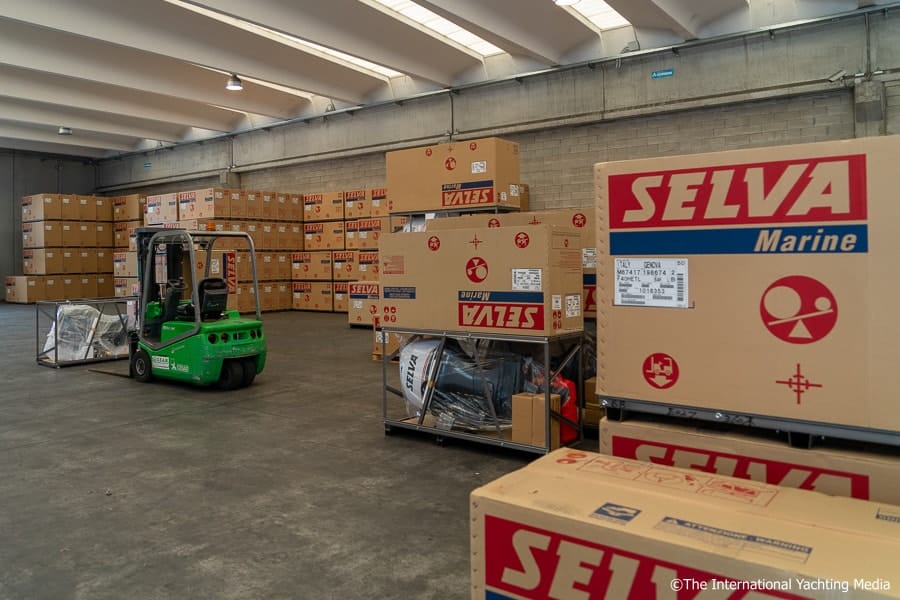 During a race in the seaplane base of Milan, he met the sales representative of a big German company that was interested in the production of an outboard engine for recreational boats. The first and historic 3HP Selva outboard was born precisely from that request.
In 1959, the founder of the company, Lorenzo Selva, experienced some troubles with some of his traditional automotive customers and decided to change his business. So, he moved the production to Tirano, where marine engines became the core business of the company together with the sale of motor yachts and RIBs.
Today, after more than 50 years of history, Selva Marine is still run by the Selva family and is an international company that can create an outboard from zero through a completely in-house production cycle.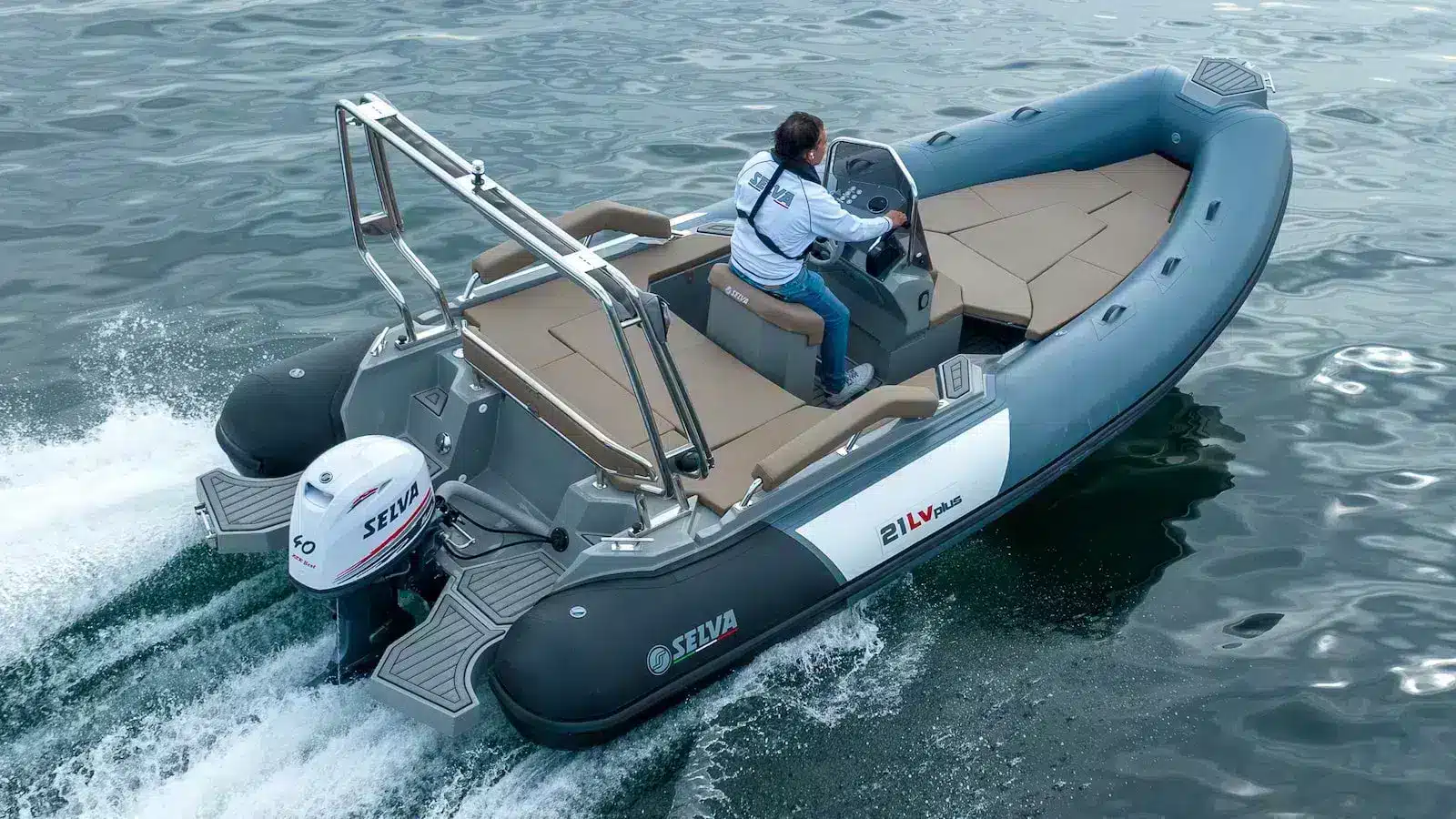 Selva Marine
Viale dell'industria 13 – 23037 Tirano (SONDRIO)