In Paris, the Zar 95 SL goes on scene in her white guise
As usual, Zar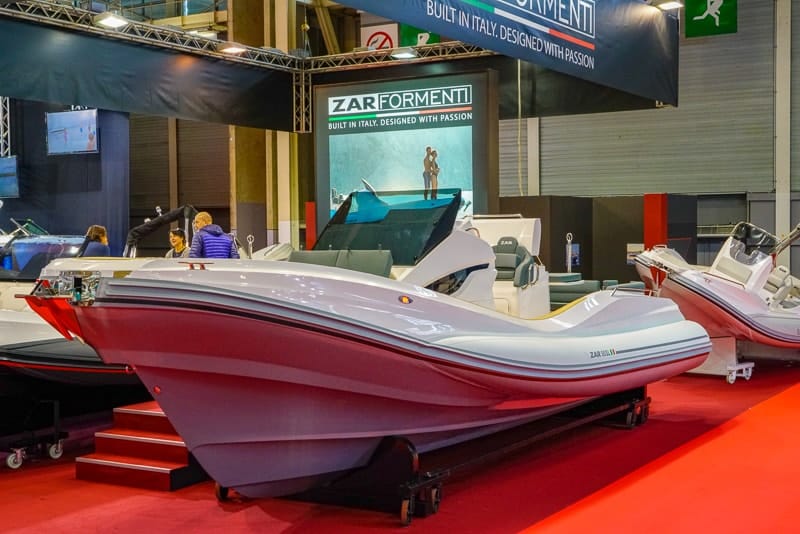 Formenti's booth is particular. Recognizable from a distance thanks to the typical shape of hulls that, high and made of fiberglass, merge with longerons. The booth is also very elegant, with the hull shades and the refined teak details combined with contrasting seating colours that create an exclusive effect that only a few brands, like Zar Formenti, can express.
Zar enthusiasts can only be attracted by the products exhibited and, as they accidentally look at one of them, they are certain to be catapulted into Zar's different and unique vision of inflatable boats.
The boats exhibited are many, there's plenty for everyone and we have already tested many of them.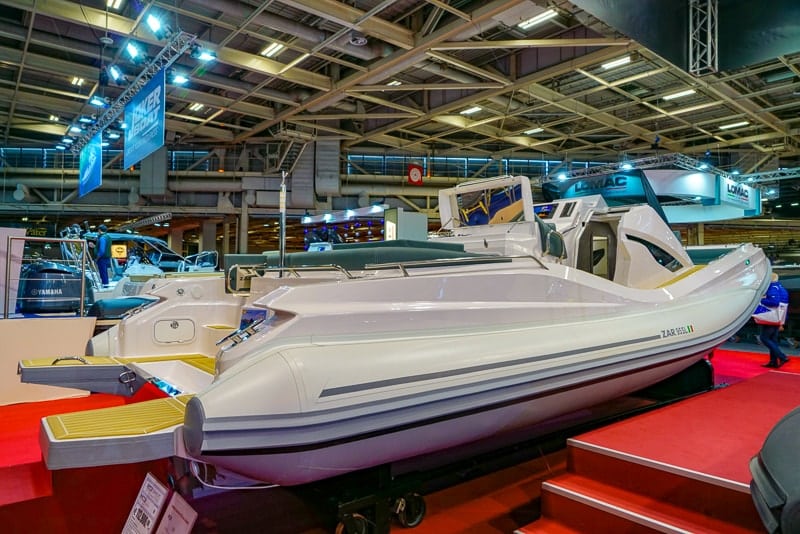 But if all of them offer an excellent exquisite setting, the true star of the booth is the flagship of the Zar range: the Zar 95 SL.
Presented at Genoa Boat Show this year, she is now shown to the transalpine market for the first time. To draw the attention of the demanding French and foreign customers, she has opted for a light-coloured version for both her hull and seating. An example of elegance, and not only.
Thanks to the possibility to be fitted with twin 350HP engines, she promises to be a real racehorse. Considering the great attention paid by the shipyard on hull design, the Zar 95 SL opens up the possibility to reach good comfort levels at high speed. The more we look at her, the more we want to test her.
Another inevitable presence in the booth is the Zar 85 SL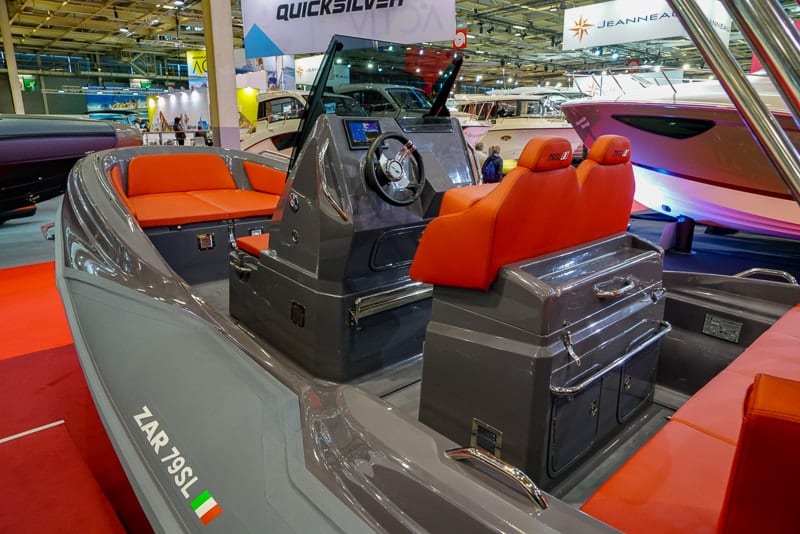 that we tested with two different Suzuki engine options ( 2 x 250HP; 1 x 300 HP). A really fast boat when fitted with her most powerful propulsion. Always precise when maneuvering and comfortable at sea, as usual for Zar Formenti's hulls. She is equipped with a cabin that increases cruising range or storage volumes.
There's also the Zar 79 SL that,  during our sea trial in Ispra, amazed us with her exciting fuel efficiency, range and planing performances at low speed. Here, in Paris, we have particularly appreciated her thanks to her captivating combination of colours.
Finally, last but not least, the Zar 59 SL is an inflatable boat that, within less than 6 meters, successfully combines comfortable spaces, good performances and stability. The whole is, of course, developed around an excellent hull.
Zar Formenti Srl
Vigna della Pace 2/2
20086 | Motta Visconti (MI) – ITALY
TEL +39 02.90000788 | FAX +39 02.90001850