The luxury of the Zeelander Z72
During the 59th edition of FLIBS (Fort Lauderdale International Boat Show), the world's most important boat show, Zeelander shipyard's experts unveiled some important details about their new project.
The Zeelander Z72,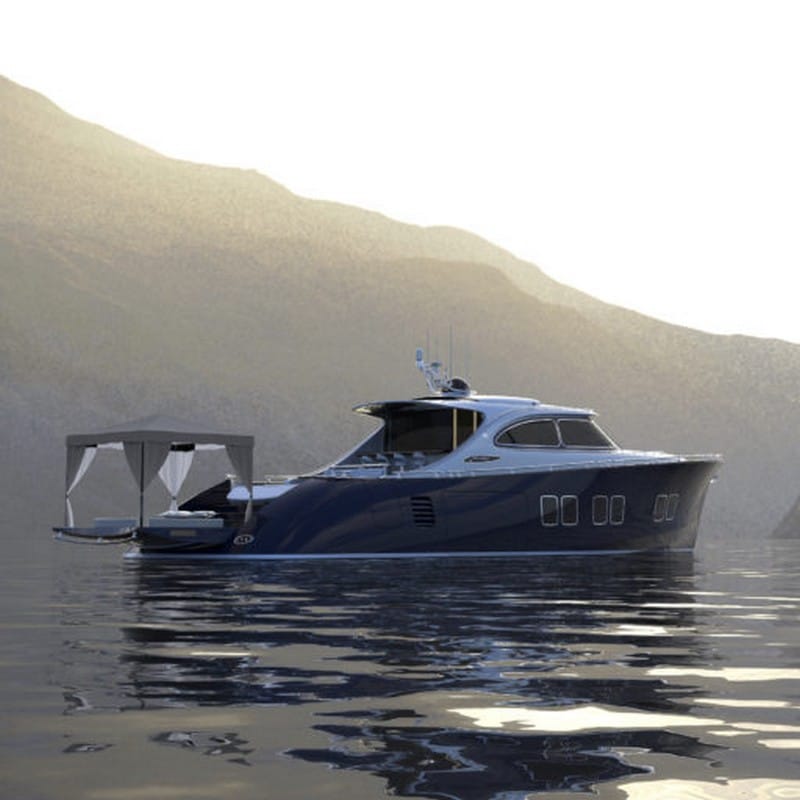 whose launch is scheduled to take place in 2019, will be their new flagship and will not differ much from the other products of the Dutch boat manufacturer if not for her size and innovative design. In this case, too, in fact, technicians took inspiration from coupé cars and designed a stern that opens and closes as needed.
The intention of Zeelander Yachts was to create something innovative but with the typical hallmarks of the Z72's predecessors.
From 2002 until now, the shipyard has distinguished itself with the production of luxury boats, stylistically unique and no longer than 55 feet. This time, however, we're dealing with a 22-meter boat that, technologically advanced, is comfortable and elegant at the same time.
Zeelander's in-house team of designers has collaborated with Cor D. Rover, an internationally renowned designer particularly known in the yachting world, to give the Z72 an unparalleled personality. A S-shaped deck line, a stern wider than Zeelander's previous models and more curved surfaces are only some of the main characteristics of this new recreational boat.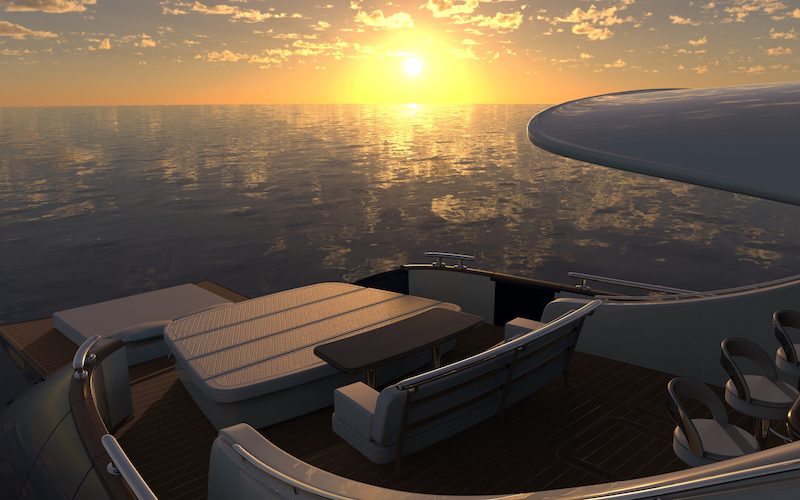 What was used for the creation of the Z72 is an advanced approach to design. The future owner of the boat, a great party person and therefore a highly friendly man, was personally involved in the development process of the yacht so that the end result could fully meet his personal needs.
The Z72 will reach a top speed of 40 knots and a cruising speed of 25. This is made possible by three Volvo Penta IPS 1350 engines, 1,000 HP each, which will deliver high performance.
Nothing, however, sacrifices comfort and convenience. As mentioned above,the boat has an overall length of 22 meters but the stern is retractable and fitted with a folding platform that can turn into a flush gazebo when necessary. The wide space on the deck will be the typical one of superyachts, even if the Z72 does nor reach the same size.
The sophistication and elegance of the interiors is the one that has made Zeelander Yachts' creations famous all around the world. The designers who conceived the Z72 were really attentive to details, trying to reproduce the same atmosphere that reigns on large pleasure boats.
This is primarily true for both master and crew's apartements. The night area consists of three cabins: the master cabin in the bow and two double ones positioned in the middle of the hull in order to optimize the spaces available. The sophisticated furniture, the huge panoramic windows and the wide living spaces will certainly make any on-board experience unforgettable.