Six Absolute Yachts were exhibited by Adriatic Wave at the third edition of the Venice Boat Show, held from 28 May to 5 June. The dealer brought to the waters of the Arsenale all the novelties from the Absolute shipyard, namely the 48 Coupé, 52 Navetta, 56 Fly, 58 Navetta, 60 Fly and 68 Navetta models.
Absolute 56 Fly conquers all
In particular, the Absolute 56 Fly,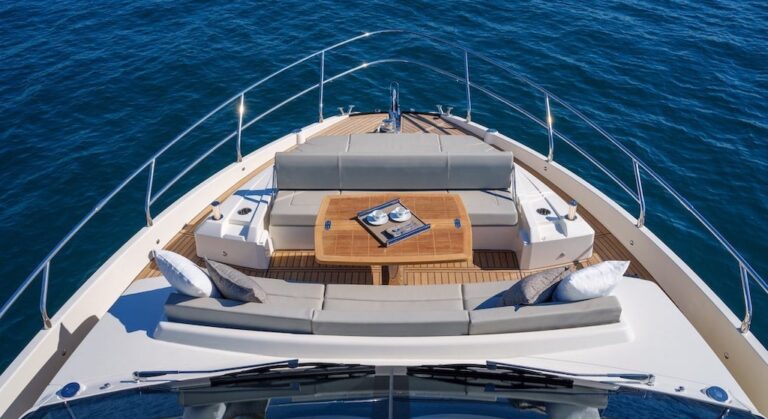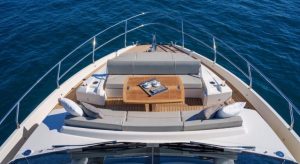 which was shown to the public for the first time at a boat show, after having been presented on 20 and 21 May at the last Absolute Weekend in Rovinj, received great acclaim. A proven mix of engineering innovation and Italian design, the Absolute 56 Fly was appreciated for her personality due to her attractive lines and the maximum comfort of the on-board spaces in which to experience the sea, characterized by great liveability thanks to the abundant spaces available. It is in fact a yacht with comfortable and practical spaces, numerous stowage areas, refined finishes and XL cabins, which make this yacht particularly charismatic.
As we highlighted in our recent sea trial of the Absolute 56 Fly, performance is also remarkable: this yacht gets out of the water with impressive ease, it has very low fuel consumption in relation to its size and even at the maximum speed of 28 knots, the hull demonstrates great stability and resistance.
Adriatic Wave at the Venice Boat Show, a strategic appointment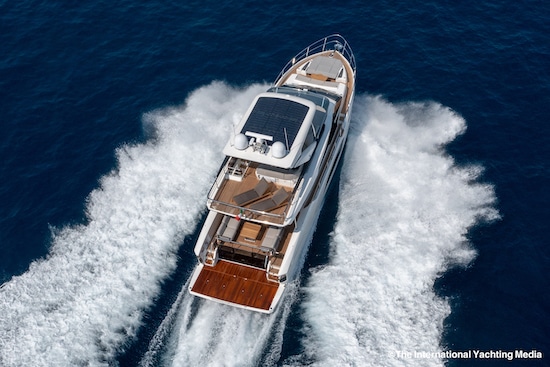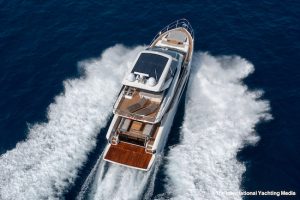 For Adriatic Wave, the Venetian event confirms itself as an important showcase in its commercial strategy, being at the centre of the geographical area in which the dealer represents the Absolute brand, i.e. Slovenia, Croatia, Serbia, Montenegro, the Czech Republic, Slovakia, Poland, Hungary, as well as Italy for the upper Adriatic side, of course. So much so that Adriatic Wave already has big plans for the next edition of the Venice Boat Show, where it intends to present a world preview of the Absolute shipyard's next novelty, the model 75, which is eagerly awaited by the market given the success of previous yachts.
Adriatic Wave thus confirms itself as a dealer of excellence on the international scene, having become known the world over for the solidity, reliability and seriousness that distinguish the company, a real rarity in the sector as it guarantees immediate delivery of the boats it sells. In addition, thanks to a direct network of professional partners, Adriatic Wave guarantees assistance and service coverage throughout the Adriatic Sea and also in the Mediterranean.