Bertram production arrives in Italy
A new European division is born for Bertram, the iconic American brand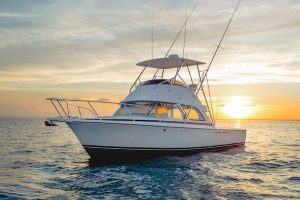 which, owned by the Gavio family and part of the Baglietto group since 2015, manufactures the legendary American fisherman boats.
In fact, the Marina di Carrara production site will host both the construction and the offices responsible for marketing the brand, for Italy and all of Europe.
This move stems from the need to satisfy the numerous requests from European enthusiasts of these boats, a decision that will not, however, undermine the stars and stripes DNA that has always characterized the soul of these models.
" Bertram is still a 100% American product – emphasizes the group's chairman Beniamino Gavio – some of the components will in fact be imported directly from the United States, but we are certain that all the prerogatives are there to meet the needs of our customers, who have always appreciated yachts that offer style, versatility and charm while maintaining excellent marine qualities".
"The tradition of the Bertram product, its history and heritage," adds Diego Michele Deprati, Baglietto's CEO, "are a perfect match for the Baglietto tradition. They are both iconic brands that draw on the maritime tradition on which they have built their history of quality and success".
Bertram's new European division is off to a good start, with the first sale confirming the winning formula. This is a 35-foot yacht commissioned by Dr Andy Bianchedi, a passionate sailor and long-time owner, who chose this model which will be produced in Carrara in a "limited edition". The boat will be delivered in spring 2023.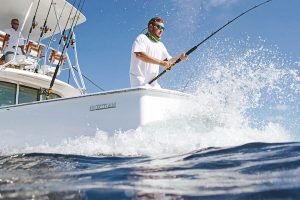 "I've always loved the Bertram style, a perfect cocktail of class, style and performance that has naturally led it to represent a real 'state of mind' for many sea lovers in every corner of the world," concludes Andy Bianchedi.
But the marriage between the love of sailing and the legendary American brand is not surprising at all: it has distant origins, starting with the yard's founder.
Richard "Dick" Bertram was a famous sailor, sportsman and winner of many sailing competitions, including the America's Cup and the Newport to Bermuda Ocean Race, a 635-mile offshore race that he won three times.
Perhaps it was his passion for ocean navigation that inspired Bertram, more than sixty years ago, to start producing powerboats with the legendary deep-V hull, capable of holding the sea superbly. It is no coincidence, therefore, that Bertram boats are universally recognized for their marine qualities.