Container ship crashes into gantry crane: apocalyptic accident at Busan port, South Korea
It is called Milano Bridge but is neither the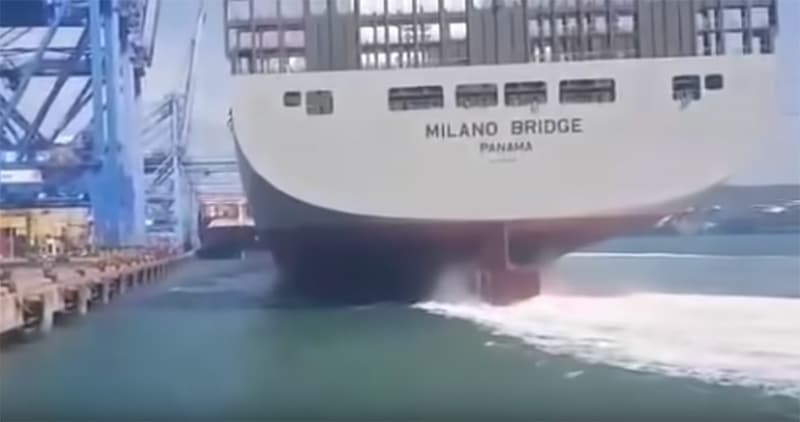 name of an overpass of the Italian metropolis nor that of a blockbuster film. What we are about to tell you with the support of the original images is the mega accident that occurred in the Port of Busan, South Korea, fortunately with no fatalities.

The crane operator, in fact, was slightly injured but the fright was as great as this 366-meter Panama-flagged container ship belonging to the Japanese shipping company One.
Whilst performing berthing operations, the container ship crashed into a crane, causing it to crash down on the stern of the massive ship.
The stern tug is unable to stop headway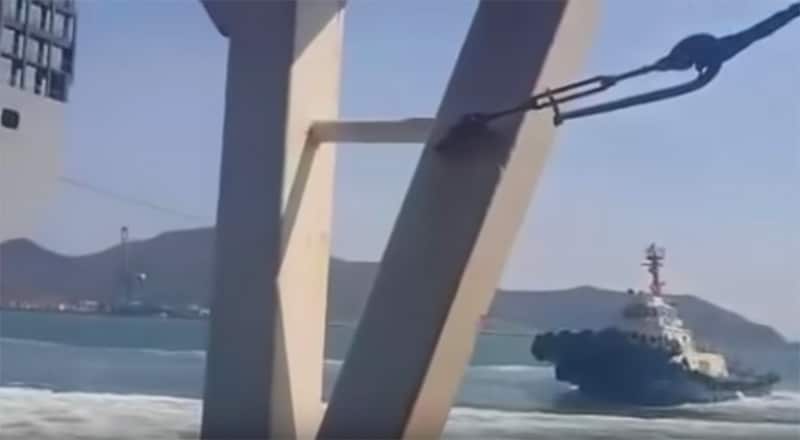 According to some eyewitnesses, the accident would have been caused by a collision that occurred shortly before with another ship, the Seaspan Gange, which, at that time, was probably leaving the Busan New Port, although the dynamics of the clash (not taken in the movie) is still to be clarified.
The Milano Bridge therefore suddenly lost control and crashed into the dock, hitting one of the three cranes.
The video, which is getting viral on the net, clearly shows the stern tug trying in vain to stop the headway of the Milano Bridge that inevitably ends up crashing into dock.
Moreover, the massive wake behind the ship suggests the massive effort of the engines in reverse in trying to slow down the race.
Container ship crashing into crane: Japanese ships are "at home" in Busan
Fortunately, the crane operator, who was in the crane cabin,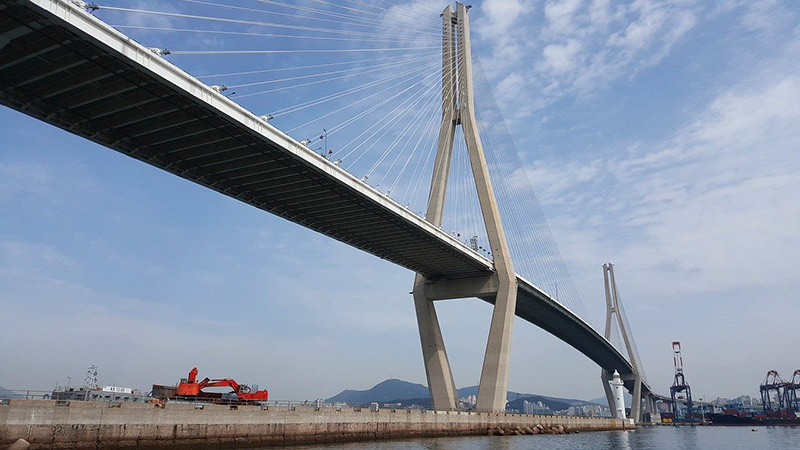 suffered an insignificant injury and the fact that at the end of an accident of this magnitude there were no fatalities is a miracle in itself, given the high flow of people and workers which can be found in the daytime at the port of Busan, the largest in South Korea.
Busan New Port is the commercial port where merchant trades with Japanese are sorted out every day. That's why the Milano Bridge is a Japanese ship, which is certainly "at home" in Busan.
But, who knows, perhaps the excessive overconfidence with the port canals played a dirty trick on the Panamanian captain, who was unable to avoid the collision with the Seaspan Gange and the violent epilogue which destroyed the crane, causing enormous damage on the stern of his ship. In short, to add insult to injury. And what an injury!