When your boat trip is just one day long, lunch can consist of a quick sandwich, some canned tuna or a more delicious meal at one of the "water front" restaurants situated along the coasts of Istria, Dalmatia, Côte d'Azur or Costa Smeralda, famous for their "unforgettable" prices.
Living on a boat is very often a bad imitation of living on the ground, if you don't convince yourself that living on board means to cook at sea and taste, far from any dock, the delicacies that can be prepared even on a small cabin-equipped vessel. This is true both for yachts whose length is 20 meter or more and all the cabin-equipped crafts having a burner with at least one flame and, above all, if you are able to take into account the precious tips of  Elisabetta Eördegh, disclosed in her book entitled "Per non morir di fame" (Not to starve) published by Editrice Incontri Nautici.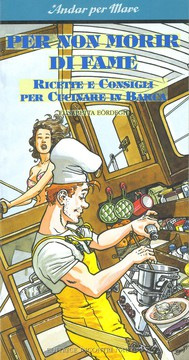 Don't be deceived by the exotic name of the author, which might anticipate a vademecum on the thousand ways to prepare sausages because, I assure you, her recipes are authentically Mediterranean.
Born in Genoa but living in Milan, the author has sailed all around the world for years and, therefore, she has experienced, literally in her flesh, the tips that she is now giving to all navigators sailing the sea.
Tricks and recipes are accompanied by frequent asides which mitigate any possible concern while following the ultimate goal which is clearly expressed by the title of her work and specified by the subtitle which summarizes the contents of the book: " recipes and tips for cooking aboard".
Under the heading of the first recipe – pressure cooker pasta- Elisabetta Eördegh exorcises the fussy gourmet: "Come on, foodies, don't turn your nose up! I know that you use your trips to look for pappardelle with hare sauce, trenette with pesto and traditional tagliatelle with ragu. But be pragmatic, here we are in the narrow galley of a boat and it is important to use only one pot and not to waste water, gas and time".
(as I've already told you, don't be deceived by her surname…. there is no doubt, she was born in Genoa!)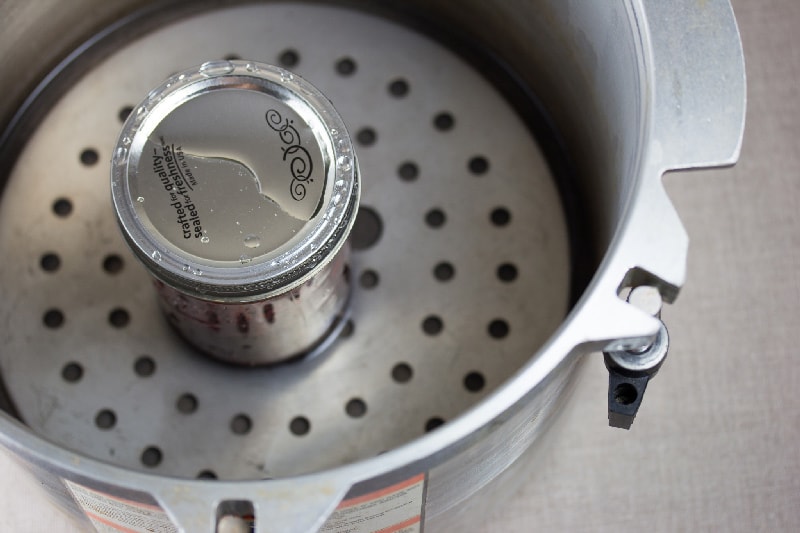 All kidding aside, we really know how a closed pot can be convenient aboard, since it is simple to use when the boat rolls or pitches, not to mention risks when it comes time to drain the pasta.
Pressure cooker is a good option and can be used even for risottos and, above all, the vegetable soups that the unpronounceable Eördegh proposes among the sixty-four recipes of her book.
Chickpeas, lentils and beans can be prepared easily and quickly without soaking. Cooking pressure is really miraculous aboard and allows to cook even the bread when you don't have an oven.
All recipes are easy to prepare and appetizing, specifically conceived for the small spaces and limited tools of a boat and, then, collected, selected and tested.
In addition to recipes, the book also includes some useful tips for all those who love cruises and therefore need to know how to conserve fish, vegetables, eggs and other perishable food. There is even a chapter which illustrates cooking tools and additional sections with highly precious tips on dealing with roaches, seasickness and trashcan, in the total respect of the surrounding environment, but without ever feeling obliged to stink the boat out.
Thanks to the ironic style of the author, the book is fluid and its format allows to find an appropriate space where to store it on any boat.
If you are a sailor, now is the time to test, in the stable kitchen of your home, Elisabetta Eördegh's tips and, just to whet…your curiosity, we suggest you the recipes specially conceived for that pot that, when it spread about 40 years ago, was given the nickname "atomic pot". Enjoy your meal and, as usual…. fair wind!
Article also available in:

English