They are by far the strongest and most durable valves boats have ever known, perhaps because they originate in the mountains of Val di Susa and it is from there that they draw the strength and solidity with which to face the sea. The third edition of the Venice Boat Show, currently taking place at the Arsenale, saw the debut of the Guidi company, which has been producing anti-block valves, purification filters, drains and sea intakes, fittings and hydraulic accessories for the boating industry since 1968. The Venetian booth of Guidi Marine Accessories (in the photo below) was set up together with distributor Grossi of Santarcangelo di Romagna, a reference point for the entire North Adriatic area for marine supplies.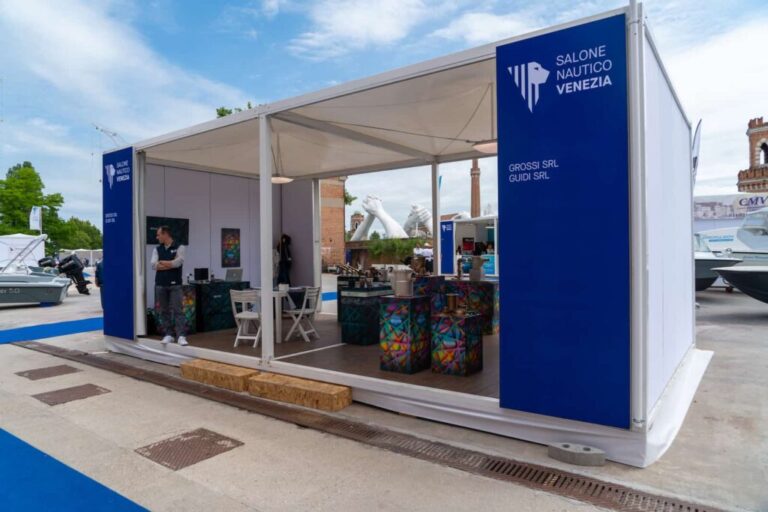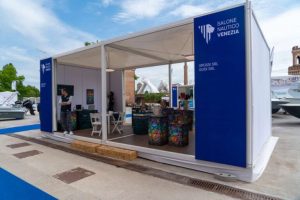 For more than half a century, Guidi Marine Accessories products have been known for their above-average quality, which guarantees reliability, safety and worry-free maintenance. Unfortunately, these are often neglected accessories, for which there is a mistaken tendency to save money, whereas valves in particular are items of vital importance, since they protect the most sensitive points of the hulls. This is why Guidi pays great attention to the design, workmanship and treatment of its products, in order to guarantee a very long life compared to competitors and an extremely low level of maintenance.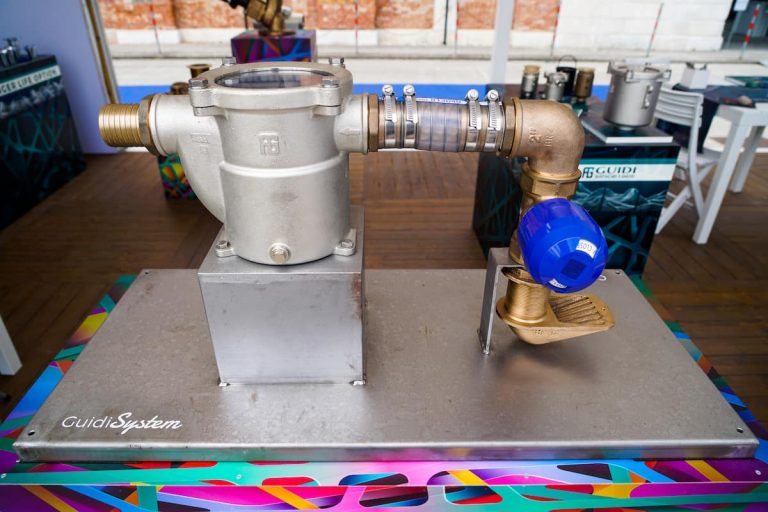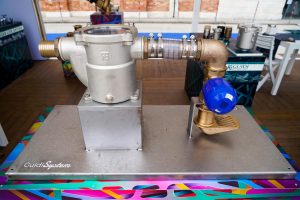 The merit, explains Daniele Guidi, "is the high quality bronze cast in various alloys and forged inspired by the majesty and massive presence of the mountains close to our company: just as geodynamic phenomena shape mountain ranges, our products are also the result of a careful design of their entire life cycle". A design that also takes into account the end-of-life, with a careful eye on sustainability: 'Unlike, for example, plastic, which requires a high amount of energy to be recycled and still obtains a product of lesser quality than the original one,' Mr. Guidi explains, 'by melting the metal of one of our old valves, we obtain a product of the same forge, and consuming a low amount of energy". But the focus on avoiding waste takes place right from the start: "Our production process is entirely sustainable," Daniele Guidi emphasizes, "and metal waste during processing is less than 1%. Moreover, in the design of every single Guidi Marine Accessories product we estimate the environmental impact in terms of energy emitted, materials used, water consumption and polluting emissions, in order to identify any problems for the ecosystem and intervene with every possible improvement to reduce them, from design to marketing, passing through the use of solar energy, which covers 30% of our needs thanks to the solar panels installed on the roof of the company's sheds".
For more information: www.guidisrl.it