Whilst at the 2023 Düsseldorf boat show I was asked to test the new Mercury Avator 7.5e electric outboard. Why not it was -2° but I was up for the challenge.
As you might know, Mercury is well known for its big power outboards and has been a market leader for more than 75 years with a full range of outboards starting from 2.5 hp all the way to 600 hp Mercury also supply inboard engines and stern drives.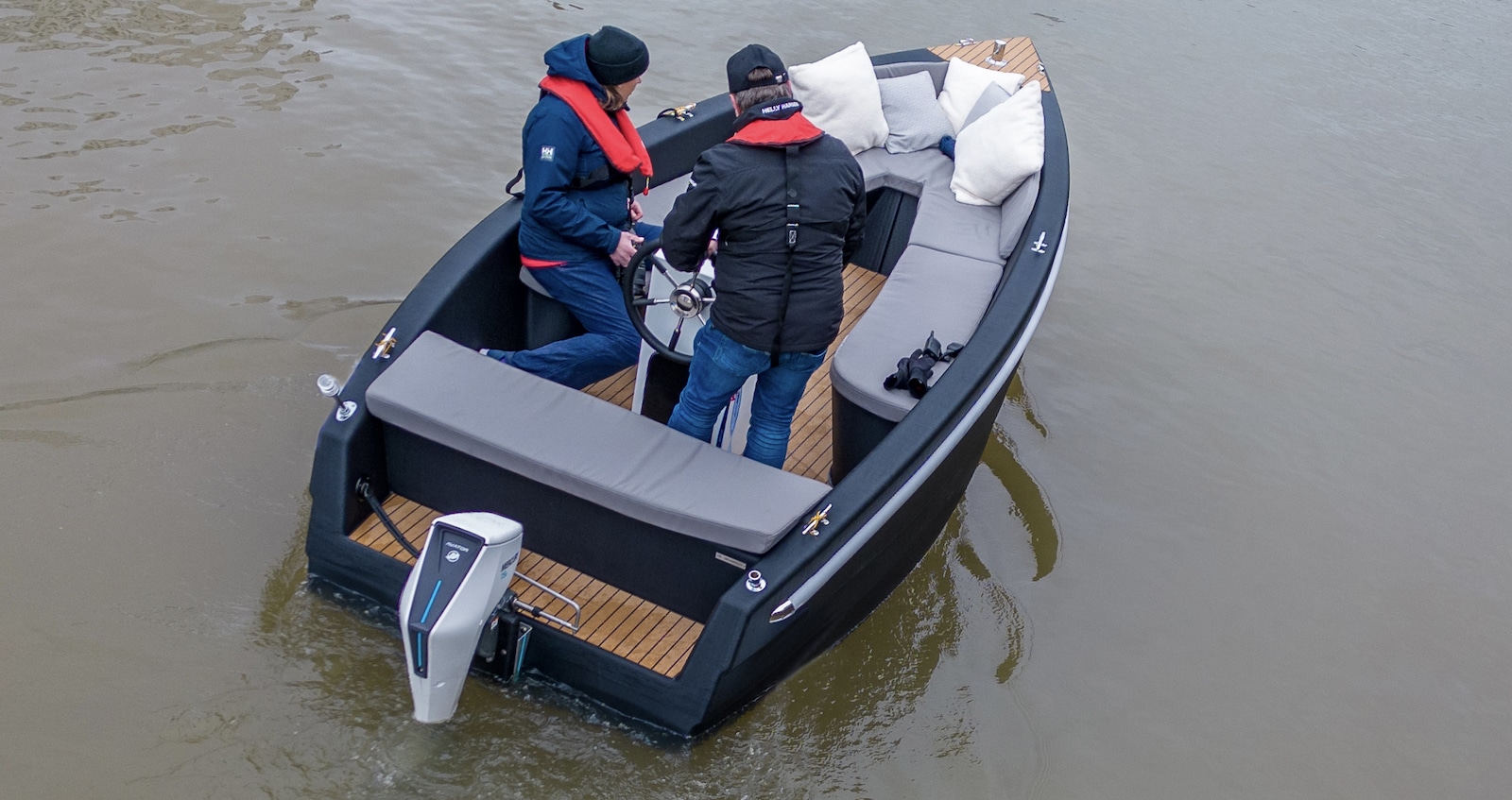 Bering in mind the powerful engines Mercury produce, I was a little skeptical when presented with this lightweight electrical outboard. Don't get me wrong, I like this motor's looks and style, and compared to others on the market and even though it is a lightweight unit, it felt sturdy and well-constructed.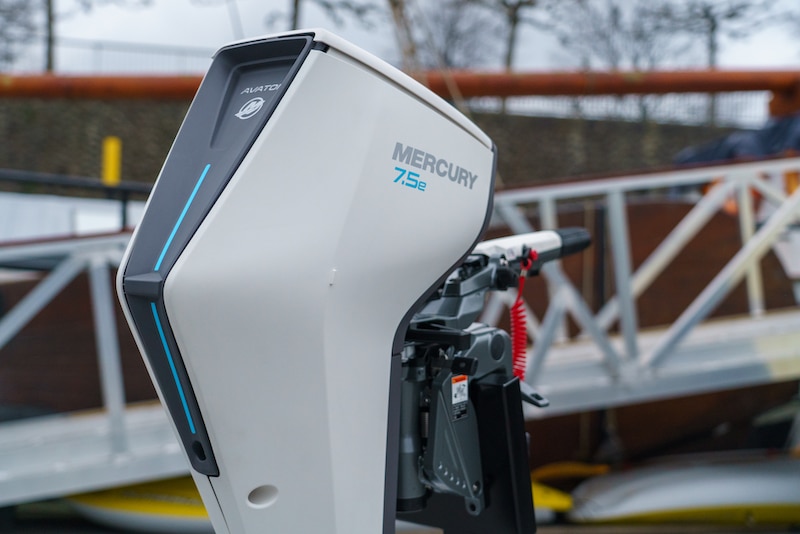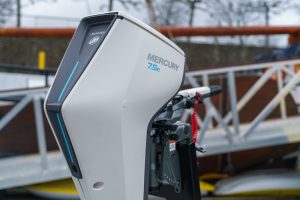 I like things to be simple and easy to use, and the Avator ticks those boxes for me, for instance when inserting the battery it is as easy as just lifting the water-tight flap on the top of the motor and sliding in the battery cartridge in, plug and play. There are no wires or clips and connections you just drop it in close the lid and you're good to go.
The Mercury Avator 7.5e is a smart-looking unit with sleek lines and angles, it takes the appearance of a proper-looking outboard motor but instead of a starter cord and switches you have a full-color digital display. The 7.5e is supposed to deliver around 750 watts of power to the prop shaft, giving it a similar speed and acceleration of a 3.5 hp 4-stroke engine, we will see.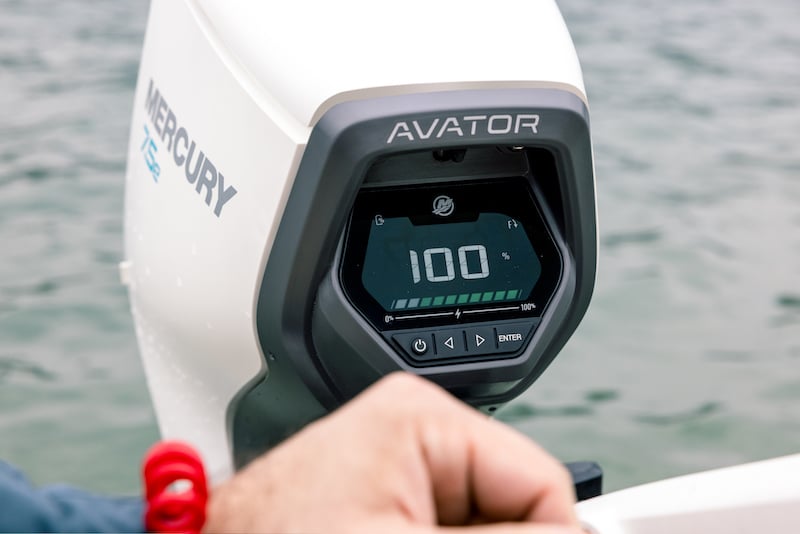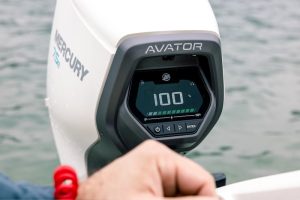 The manual said that at full power we should have around 60 minutes of operating time and with Avator's advanced digital touchscreen display and battery management system keeps you informed about the motor's performance and battery status, giving you peace of mind that you have the power you need whenever and wherever you need it. We will see.
Operating this engine was easy we had it set up to a throttle control on a binnacle and steering wheel. The digital display was also mounted here so I was able to see how much power I was consuming. Instant power, loads of talk throttle forward with no lag, this electric engine gives you what you need straight away.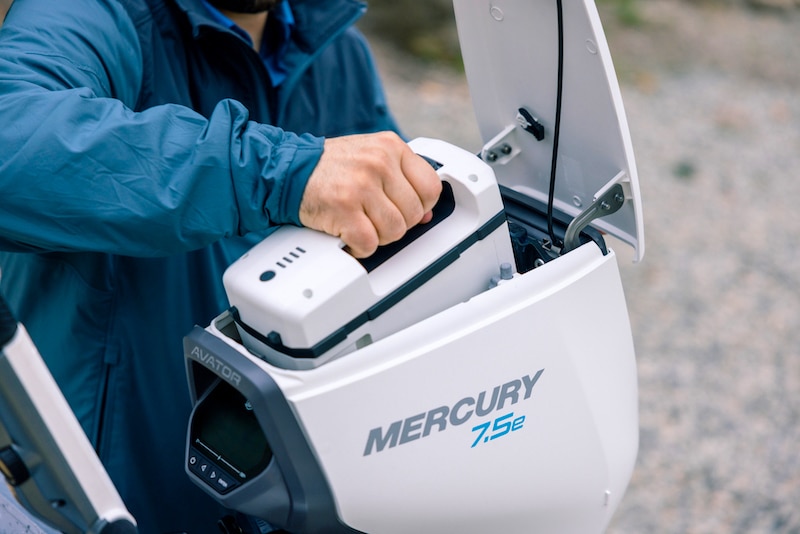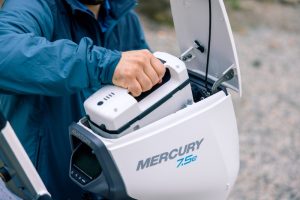 Ok your not going to break any speed records with the Mercury Avator but it does exactly as it says on the tin as so to speak. As you know like with electric cars this is the same instant power and great acceleration.
Forward or reverse the 7.5e is responsive, easy to control, and manage.
I was only zipping around a large marina and river mouth here in Dusseldorf for half an hour but I will really look forward to doing some more testing in the future to see how well the lithium-ion batteries hold up to constant use and charging. Mercury Marine developed these batteries with Mastervolt so they have a really good seaworthy pedigree behind them.
Mercury Avator 7.5e, conclusion
The Mercury Avator electric outboard is more than just a new product, it's a potential game changer for the boating industry. Its quiet and efficient operation opens up a whole new world of boating opportunities, allowing you to discover new destinations and experiences on the water.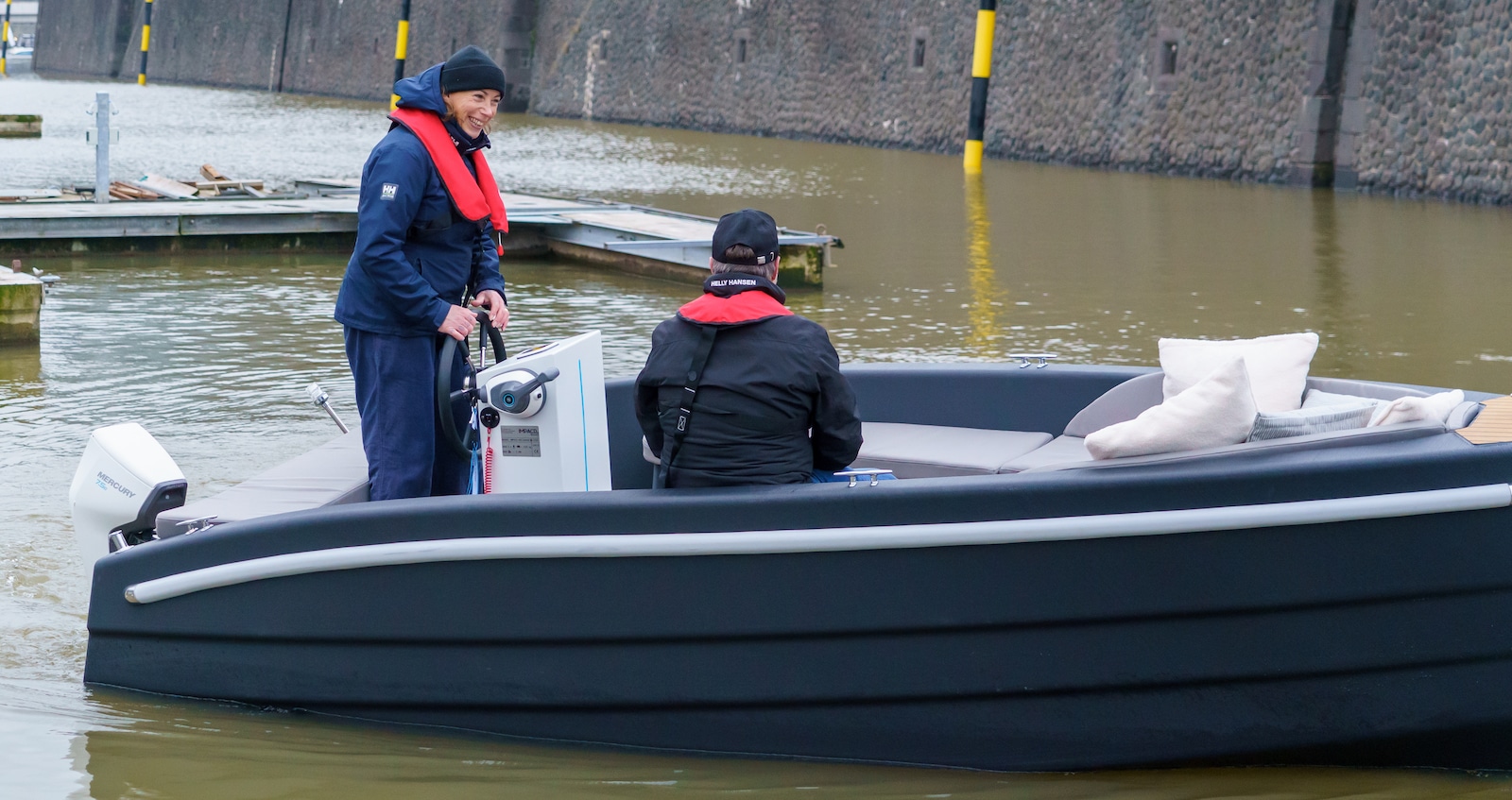 Imagine exploring secluded coves and bays or navigating shallow waters without disturbing the natural habitat. The Avator electric outboard's quiet operation allows you to fully immerse yourself in the natural surroundings, making it a perfect option for wildlife viewing and fishing.
Not only does the Avator make your boating experience more enjoyable, but it also allows you to do your part in protecting the environment. By choosing an electric outboard, you are making a conscious decision to reduce your carbon footprint and contribute to a cleaner, more sustainable future for boating.
This article is also available in:

German

Portuguese (Brazil)