Ocean to Ocean RIB Adventure, Captain Sergio Davì has set off on an extreme adventure that will take him to Los Angeles. It will be a truly breathtaking voyage in which the captain will cross the Mediterranean and two different oceans.
It will be an extraordinary cruise in which the captain from Palermo will try to beat his own record, which saw him reach New York amid icebergs and very cold seas in 2019.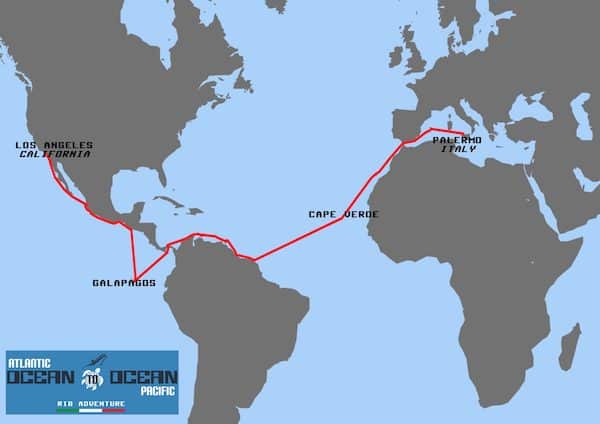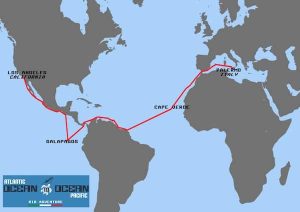 The boat chosen by Davì this year is once again a Nuova Jolly Marine RIB, the super-performing Prince 38 CC. A boat that offers certainty and is capable of flying perfectly at 60 knots on even rough seas without hesitation.
Teo Aiello, head of Nuova Jolly Marine, renewed his best wishes for the departure of Captain Davì, commenting to the microphones of our Editorial Office on yet another adventure for the captain as "nothing short of amazing".
11 metres long, Nuova Jolly Marine's boat will be equipped ad hoc for an incredible navigation. As for the engines chosen by the captain, Nuova Jolly's Prince will have Suzuki DF300B dual prop engines in full view at the stern.
The Prince 38 CC's tubulars are also designed to house additional tanks, which will be filled before ocean crossings.
It is no coincidence that one of Davì's greatest fears is losing, literally, loads of fuel during the cruise in rough seas.
The Ocean to Ocean Rib Adventure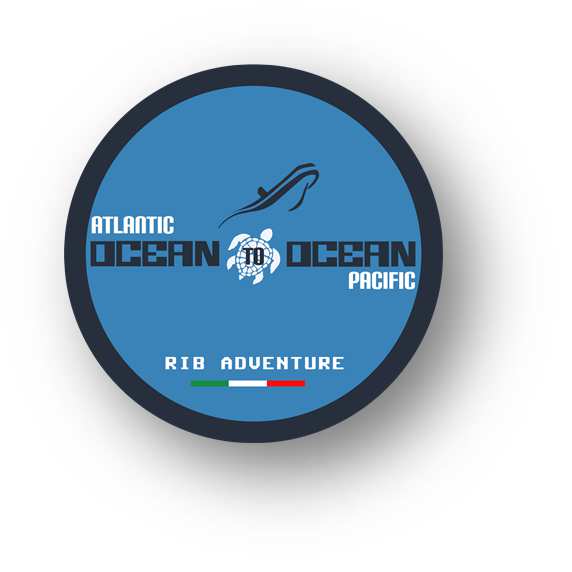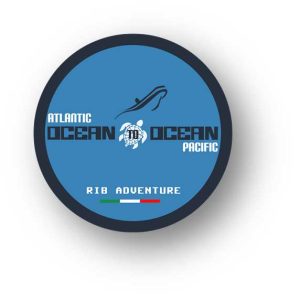 was due to start on November 21st, but was postponed due to the harsh conditions in the Mediterranean. Davì finally set sail on December 15th from Palermo with the first destination Marina Cala d'Or, Balearic Islands. He was greeted by friends, family and sponsors. It's a stopover for Nuova Jolly Marine's RIB, which will then continue on to Gibraltar. And it represents just a slice of the many nautical miles in which Davì will have the opportunity to break in for the great ocean crossing which will begin in the Cape Verde archipelago.
On the South American side, the first port of call will be French Guyana, followed by the Caribbean, Colombia and Panama. From the Channel, the nautical miles on the Pacific start, heading for California, then the longed-for Los Angeles.


In total, the captain will sail some 10,000 miles. Three months of travel are planned, but Davì will not always be alone, as some of the world's leading yachting personalities will accompany him during some stretches of the Ocean to Ocean RIB Adventure.
Supporting this extraordinary undertaking are also some important scientific partnerships with two Italian universities. Captain Davì will also be involved in numerous water surveys to assess the anthropic impact and the state of the marine ecosystem.
To carry out his enterprise, Mr. Davì has chosen the Prince 38 CC, a maxi RIB – we repeat – that is truly extraordinary. It's a centre-console and walk-around capable of tackling big, hirsute, overbearing waves. It's not afraid of any north wind, but it does require an experienced skipper at the helm. Sergio Davì, whom we interviewed recently, showed neither bravado nor recklessness, but rather a healthy, moderate fear, well aware that his is not a feat for many. Man alone against the sea. Because overcoming oneself and doing it on board an inflatable boat is not for everyone.