At the Cannes Yachting Festival, Quick Spa unveiled two important innovations: 'the new MC2 Quick Gyro X75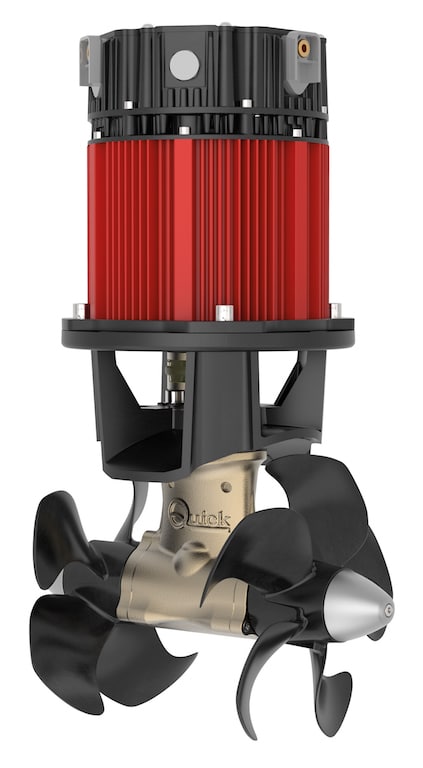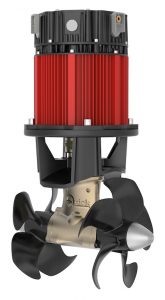 gyro stabiliser and BT QSY, a new range of thrusters powered by electric QSY – Quick Synchronous Motors'. These electric motors have a special feature that the company does not miss to underline: 'The new permanent magnet synchronous reluctance motors represent an important technological evolution in the nautical market and have extraordinary characteristics that mean better overall energy efficiency, total absence of maintenance activities, ease of use (…) and are characterised by IP68 and an integrated power inverter'.
Gyro stabilizers
World premiered in the pavilions of the Cannes Yachting Festival, the MC² Quick Gyro X75 is the largest product ever to join the range: 'Thanks to its power, we are now able to stabilise boats up to 400 tons, differently from the 250 tons covered by the pre-existing range before its entry. Designed and manufactured to meet the needs of boats from 75ft to 90ft, the new MC² Quick Gyro X75 gyro stabiliser is small but powerful'.
The product is up to 30% smaller than what is offered by competitors. The MC² Quick Gyro X75 also comes with an app that provides a report on the performance of the stabilisers during sea trials. The app is available on iOS and Android platforms, and can of course be accessed from tablets and smartphones.
Quick stabilizers also suitable for superyachts
' The range is designed to meet every type of requirement, from the smallest boat (day cruise or centre console) to the superyacht, with no limits to installation; in fact they can be easily installed even during refitting', explain the Quick Spa marketing offices referring to boats over 24 metres long.
Quick thrusters in Cannes
The range of thrusters is the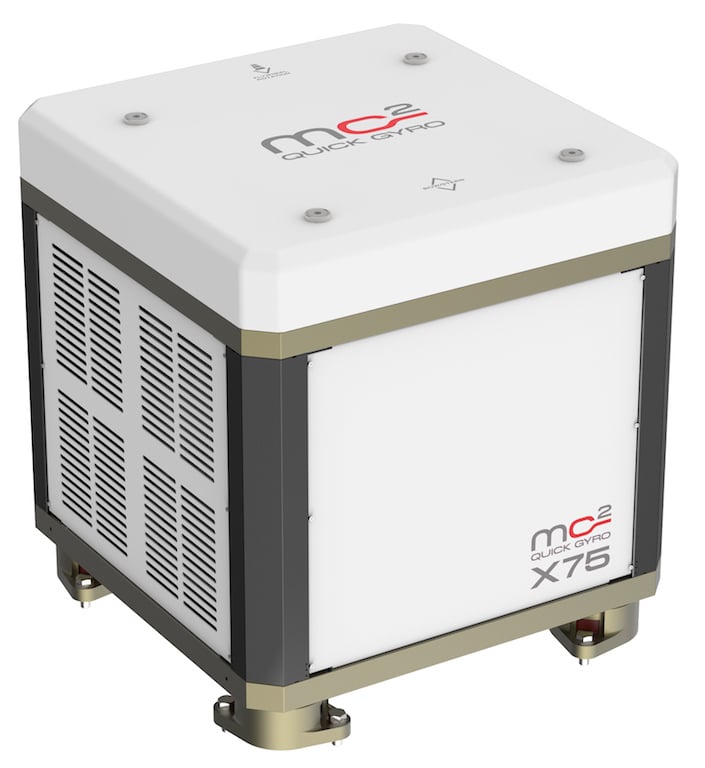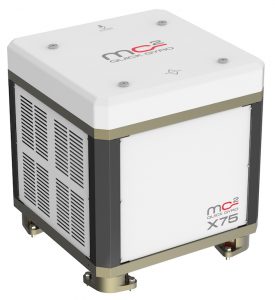 result of a concept designed for 'everyday use on all types of vessels'. The Quick Synchronous Motors thrusters also boast an extended rate of 10 minutes of continuous operation under normal environmental conditions. Moreover, they are are compatible with the new Quick QNC-T and QNC-PCS controls. In its range of choices, Quick offers 'eight thrusters for boats up to 100′ that differ in their tunnel size (from the smallest with a 140 12V diameter, to the largest with a 300 48V diameter) and achieve thrust performance of up to 300 Kgf'.
Exhibition is back at pavilion PAN 363
At booth PAN 363, Quick Spa returned to the Vieux Port boat show from September 7-12. The right occasion to exhibit its nautical accessories after four seasons that, as far as boat shows are concerned, did not offer much due to the pandemic. An opportunity for the Ravenna-based company to reconfirm its internationally recognized leadership in the production of nautical accessories. Michele Marzucco, president and CEO of Quick Spa, commented enthusiastically on the company's return to the show on the Côte d'Azur: ' After an almost non-existent exhibition year, what better occasion than Cannes to present to the public a world preview of these important innovations by Quick Both the gyroscopic stabilizers and the thrusters are some of our flagship products and we are proud not to disappoint the expectations and requests of yards and customers. In fact, the need to stabilize ever larger vessels and to have greater energy efficiency and less maintenance are some of the reasons behind this new challenge which, as always, we have taken on with great enthusiasm '.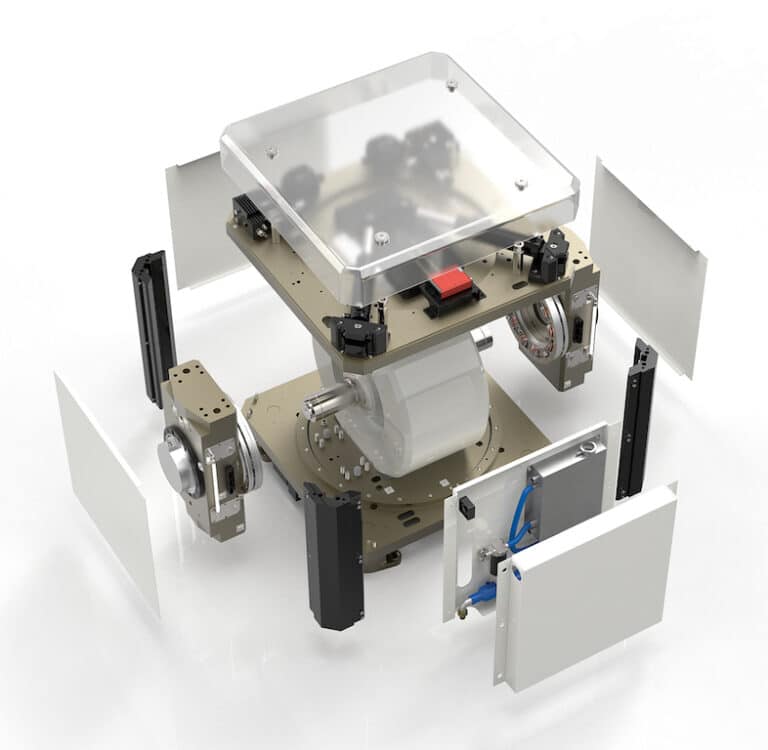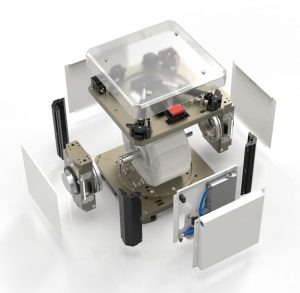 Active in the yachting accessories industry since 1983, Quick Spa began its journey in 1992. The specialization of Quick's core business boasts numbers that oscillate around 750 thousand products per year. It exports to 110 countries through 80 distributors. The Ravenna-based company has also been active in the United States since 2006 through Quick USA. Founded in 2018, Quick UK instead covers the company's activities for operations across the Channel.
For further details and appointments, please write to: quick@quickitaly.com.