At Cannes Yachting Festival, the Italian company Quick, leader in the field of yachting accessories and innovation, has exhibited a broad range of products, including accessories for medium- and large-sized motor-powered and sailing boats, led and cabin lights.
Ondaled, the flexible lights
The flagship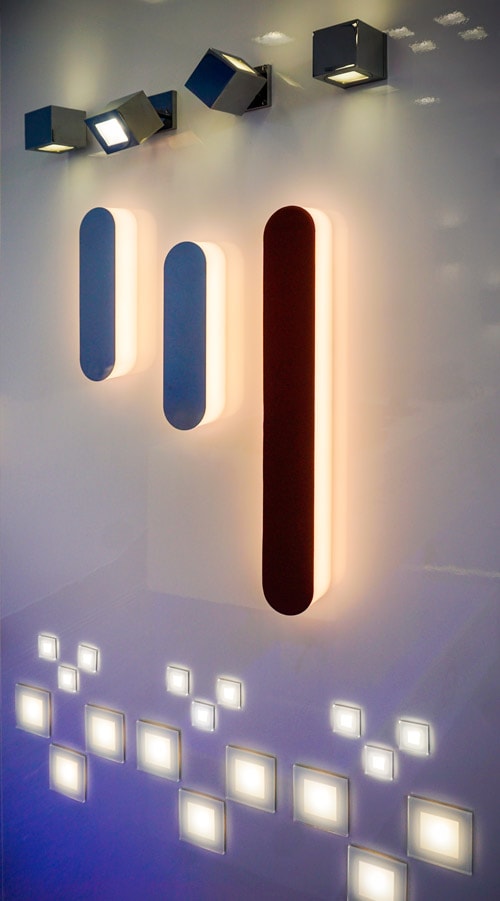 product of the line that this electric versatile company dedicates to lighting is a high-tech product named Ondaled.
It is an innovative product suitable to both light up and decorate, especially outdoor considering its IP68 rate.
It's an highly flexible polyurethane watertight bar where direct light spreads through a single line ( Ondaled, indeed, is a one-piece bar of over 6 meters in length) where light sources are not visible.
The bar is built thanks to an exclusive production system that immerses led strips into various layers of resin that, while protecting lights, function as diffusers to guarantee a perfectly uniform illumination, both in color and in light irradiation.
Because of the delicacy of the process, Ondaled is made in a specific laboratory at controlled temperature and humidity.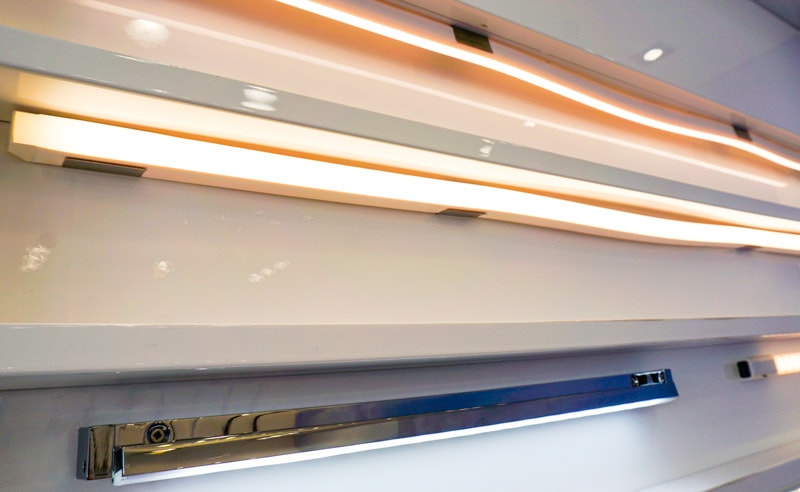 Hi-tech cabin lights
At Cannes, the company has also exhibited its reading lights for cabins, in both adjustable and flexible versions, now offered with new silicon finishes and the brand-new – and very useful – built-in USB socket to connect devices.
The products are all equipped with led lights, available in cold, hot and natural white.
Moreover, to illuminate interiors, Quick proposes new table lamps and wall lights, supplied with hand-stitched leather upholstery and elegant, marine, durable design.
More specifically, Platò is an essential wall light made up of a lamp body and a decorative element to create exclusive solutions and installations.
The basic element consists of a stainless steel polished plate that can be covered with particular materials like leather and wood or using the finish of a mural covering paired with the wall surface
Plays of light and colours on and under water
Another sector of lighting where Quick stands our is represented by underwater lights. The latest creation is named Challenger and is a 120 W waterproof spot light supplied with IP68 protection and available in two different versions: thru-hull or surface-mounted.
The range also includes a colour model of the same power, the Challenger RGBW (30 or 60 W).
Finally, to guarantee a uniform distribution of light and colours in and out of the boat, on and under water, Quick proposes the new RGBW control system which offers accurate colour tone adjustment and multiple scenarios even for the underwater light show.
Particularly convenient is the possibility to control lighting directly from your smartphone or tablet in WiFi mode.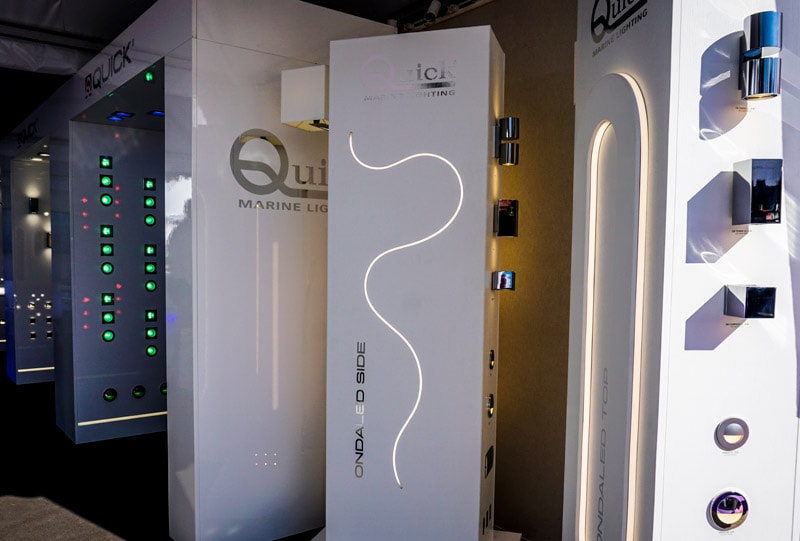 Quick Spa
Via Piangipane 120/a
48124 Piangipane (RA) – Italy
www.quickitaly.com