Prince 38 Sport Cabin , seen for you in world premiere in Cannes
It is clear that Nuova Jolly Marine cares about family. That can be seen as soon as you climb on board the brand-new Prince 38 Sport Cabin, presented in world premiere in Cannes.
This is suggested by the fact that this cabin-equipped boat in the guise of a RIB has been designed to ensure comfort, well-being and harmony for all those who climb on board.
A boat for everyone
There are handrails, handles and toe-clips throughout the boat so that everyone, even with a sandwich in his hands or a baby in his arms, can move and find a safe handhold everywhere or change position even when the boat sails.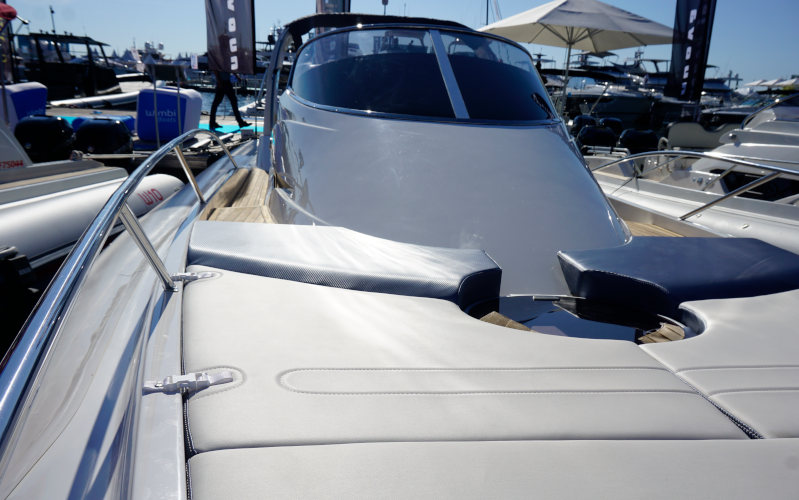 There are cabinets, lockers and storage compartments everywhere, all well-integrated in the lines of the boat, so that everything is perfectly in order and things don't run away in rough sea or while the boat sails at high speed and in sporty trim. Moreover, this guarantees that everything finds its own place even during a short cruise without the annoying camping effect that is often found in the bays or when at anchor.
There are blinds and sunshades for relaxing time as well as sofas, seats, chairs and sun pads so that everybody can be comfortable. Aft, a large compartment becomes a real engine room for those who opt for a inboard-outboard option; for those who choose outboards, instead, the same compartment can accommodate fishing or scuba diving equipment, inflatable accessories or even an additional cabin with twin berths.
Love for details and comfort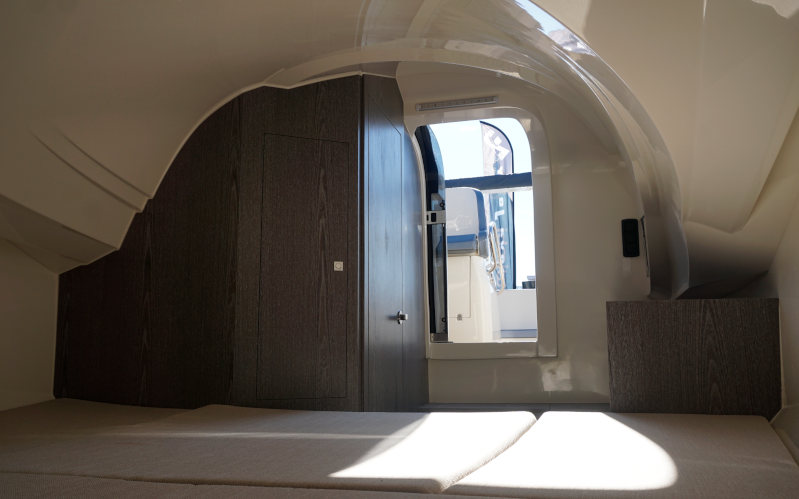 Side-decks are wide and steps are good even for the less athletic ones; the cockpit is a real lounge equipped with a small galley.
Love for details and for the meaning of life: the one who has positioned the two waterfront chairs in the stern, whether they are designed for fishing or for contemplating, has rightly equipped them with a cup holder.
And below deck? A real double cabin – spacious, comfortable and equipped with a bathroom and a separate shower compartment – allows to enjoy the boat even at night.
Or during the day, since the two hull windows create a real picturesque romantic effect.
A dynamic boat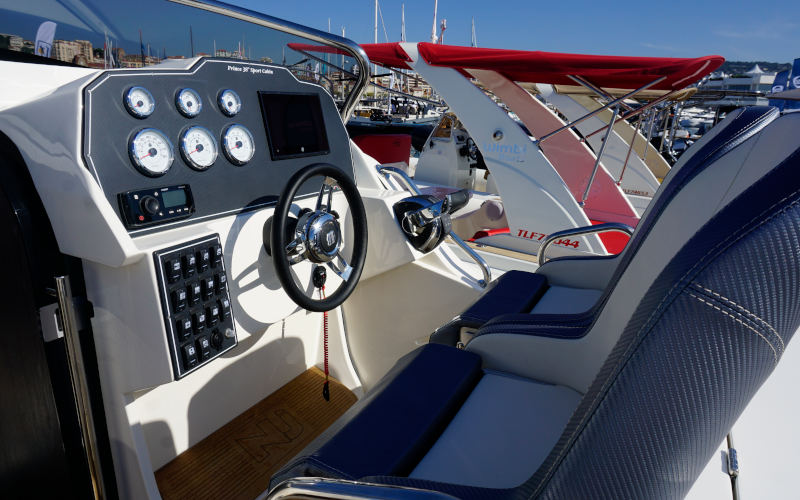 Is this a boat perfect for all those who love to be comfortable but don't like sailing? Not at all: the sharp line where the cabin seems to disappear, the sporty hull ( the same than the Prince 38 CC Open's one) and the driving console, indeed, suggest that Sport and Cabin can get along with each other very well.
After all, that this maxi RIB of 11.70 x 4. 00 meters is a boat designed for a dynamic exigent clientele is also proved by its price: about 150,000 euros, engines and custom options excluded. A wide range of colour options for the hull, deck, tubes and pillow is offered as an optional.
The future flagship Prince 50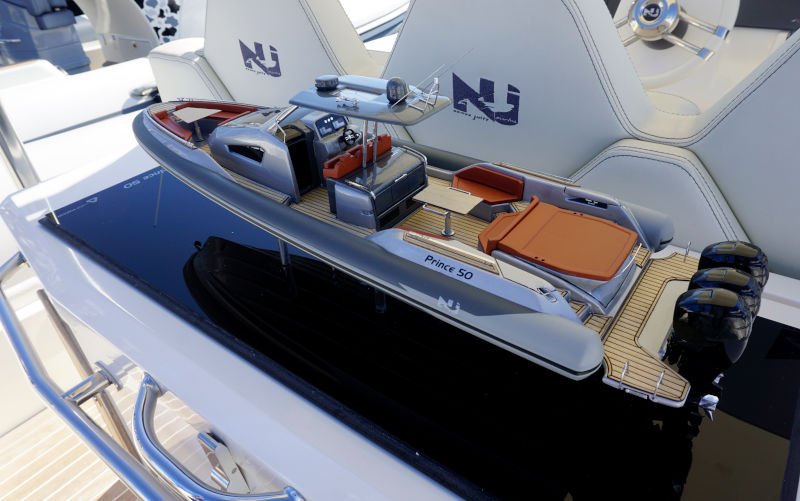 The shipyard, too, is dynamic and never ceases to look at the future.
In Cannes, in addition to the world premiere of the Prince 38 Sport Cabin, Nuova Jolly Marine has presented also the concept and the first renderings of the next Prince 50, the boat designed for all the lovers of this brand who want to growth with it.
A boat designed for fishing
In addition to the project of the new flagship, the shipyard has also announced a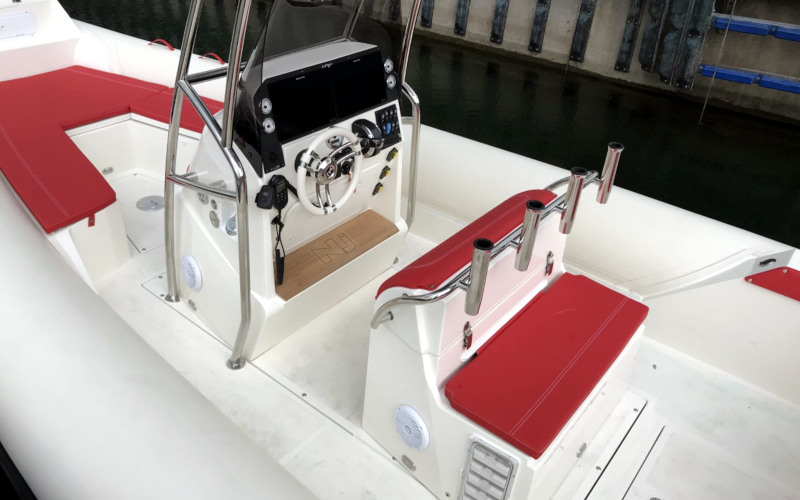 new model specially developed for fishing enthusiasts: the 'NJ700 XL Se@Fish (6,99 x 3,20 m).
This inflatable boat inherits
the hull and the console of the NJ700XL that we have recently tested and that will be present at the Genoa International Boat Show.
The astern zone, instead, has been completely redesigned, with a folding bench and many rod holders while the pilot station is equipped with many hook and bait compartments.
The boat can be equipped with many specific fishing accessories, including a icebox, in order to be used by both fishing enthusiasts and professional fishermen.
Nuova Jolly Marine Srl
Via Bologna 3/5 – Bussero – MI